01 Jul 2020
CultBooking BookingButton Vs. HotelNetSolutions WebDirect: which one should you use? 
In this blog post, I am going to review two popular 'Hotel Booking Engines' software products: CultBooking and HotelNetSolutions. 
Both CultBooking and HotelNetSolutions are hotel reservations software, also called booking buttons; the booking software application is installed on the hotel's website to enable guests to check availability and prices and make direct bookings without need to call or send emails to the hotel. 
Moreover, the CultBooking reservation system and HotelNetSolution are specialized in online hotel distribution. Also, there are additional services like website design, marketing, rate shopper intelligence, revenue management, and much more.  
Both software companies have headquarters in Berlin, Germany. It is interesting to see that on the website of HotelNetSolutions, there is no English language version. This means the company is focused mainly on the German-speaking market.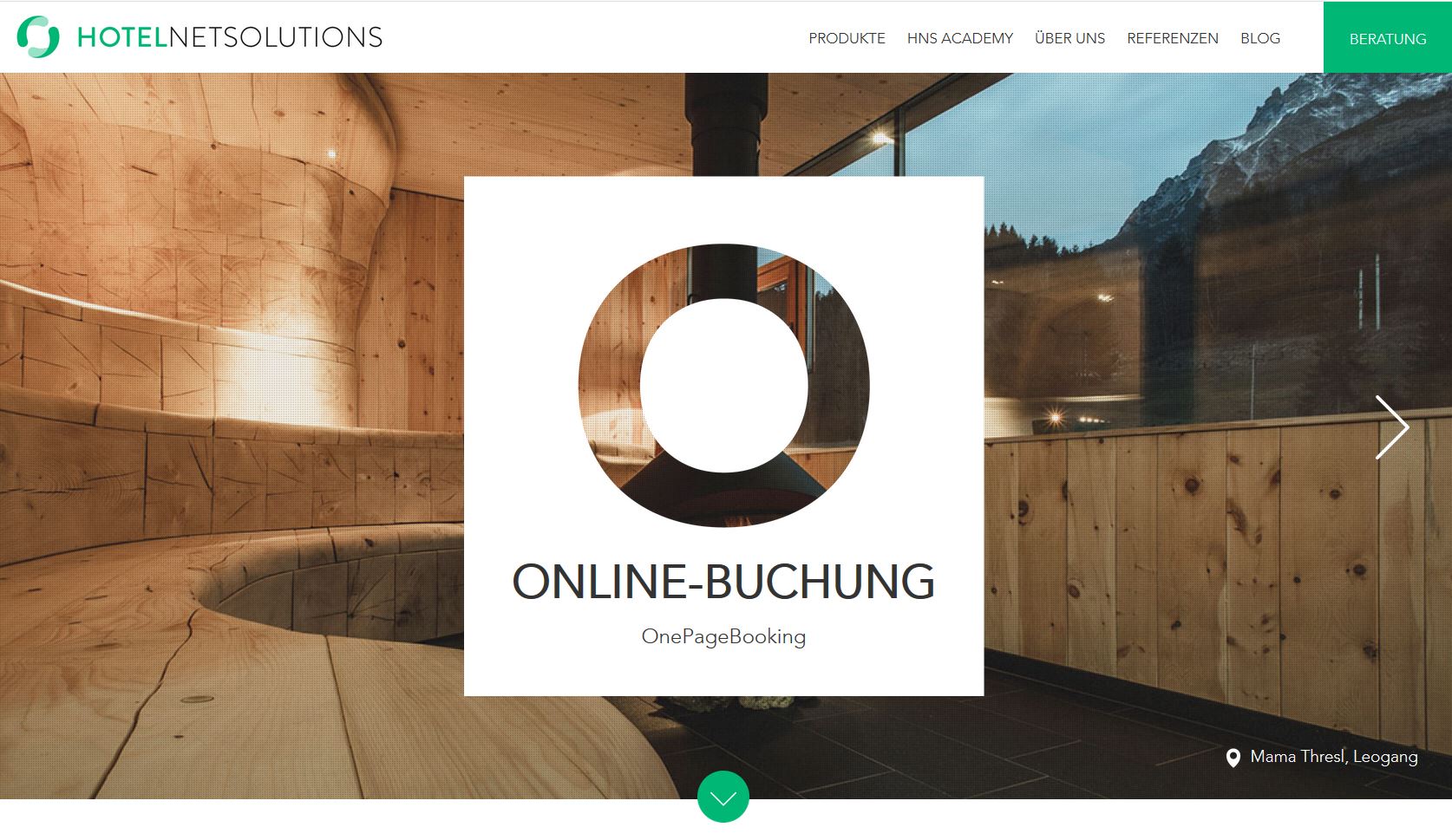 On the other side, CultBooking booking system is operating internationally and has support in at least the following languages: German, English, Spanish, Portuguese, Italian, and French. The website is translated into four main languages.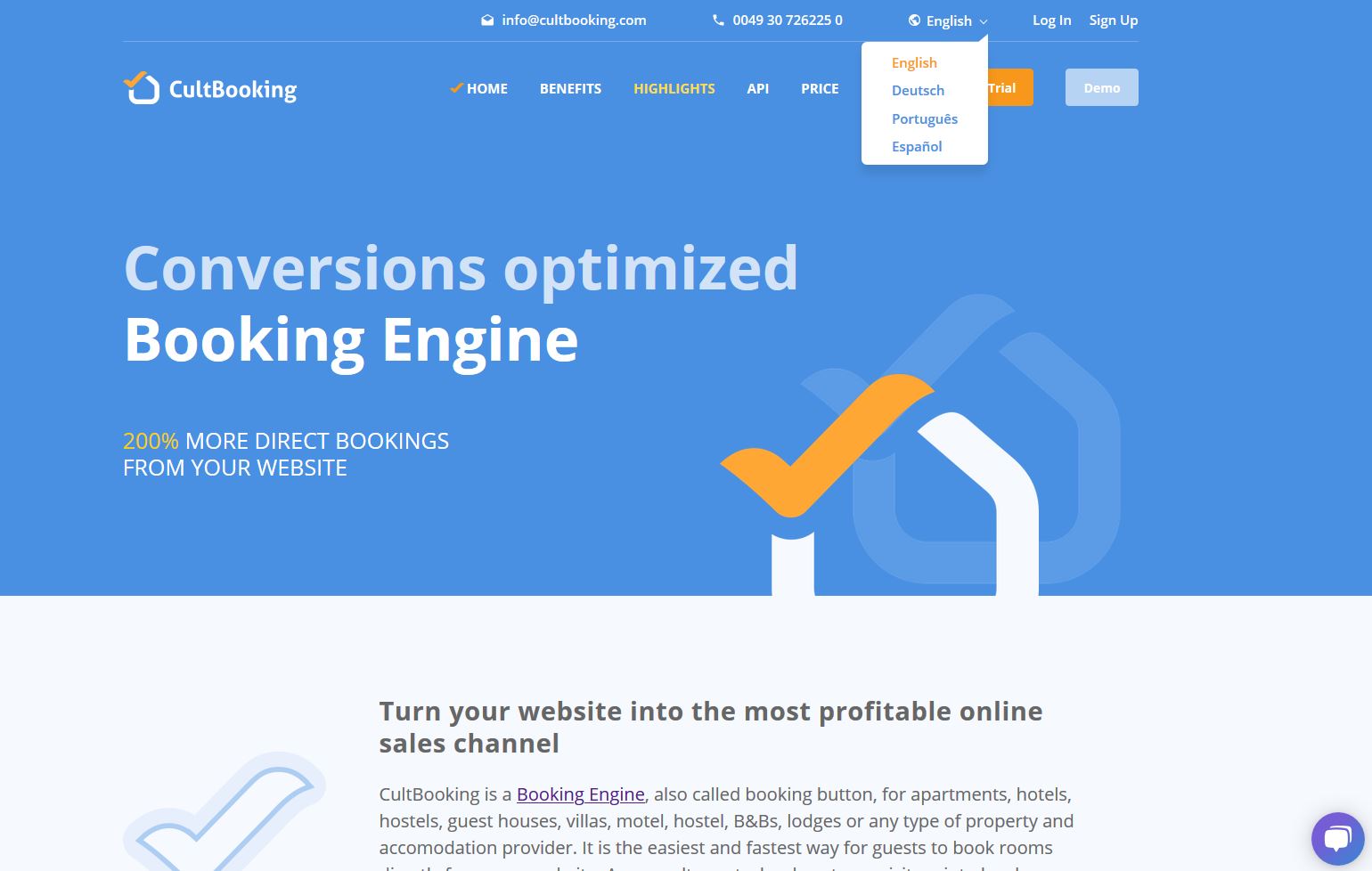 In this article, you will see why CultBooking is a great alternative to HotelNetSolutions. Also, there will be a step-by-step comparison of the two technologies offered by HotelNetSolutions partner and CultBooking competitor, when comes to the online booking reservation system. You will look at very similar cloud-based software to make more informed decisions and learn which options and possibilities are in the market when selecting a new booking engine for your website. 
The booking engine is a very useful tool for guests and property owners, as their website become a new booking channel in addition to the big websites in use like Booking.com, Expedia, Airbnb, etc.

For this comparison of CultBooking vs HotelNetSolutions, we are analyzing two hotel properties:
Prielau Hotel & Restaurants is using CultBooking: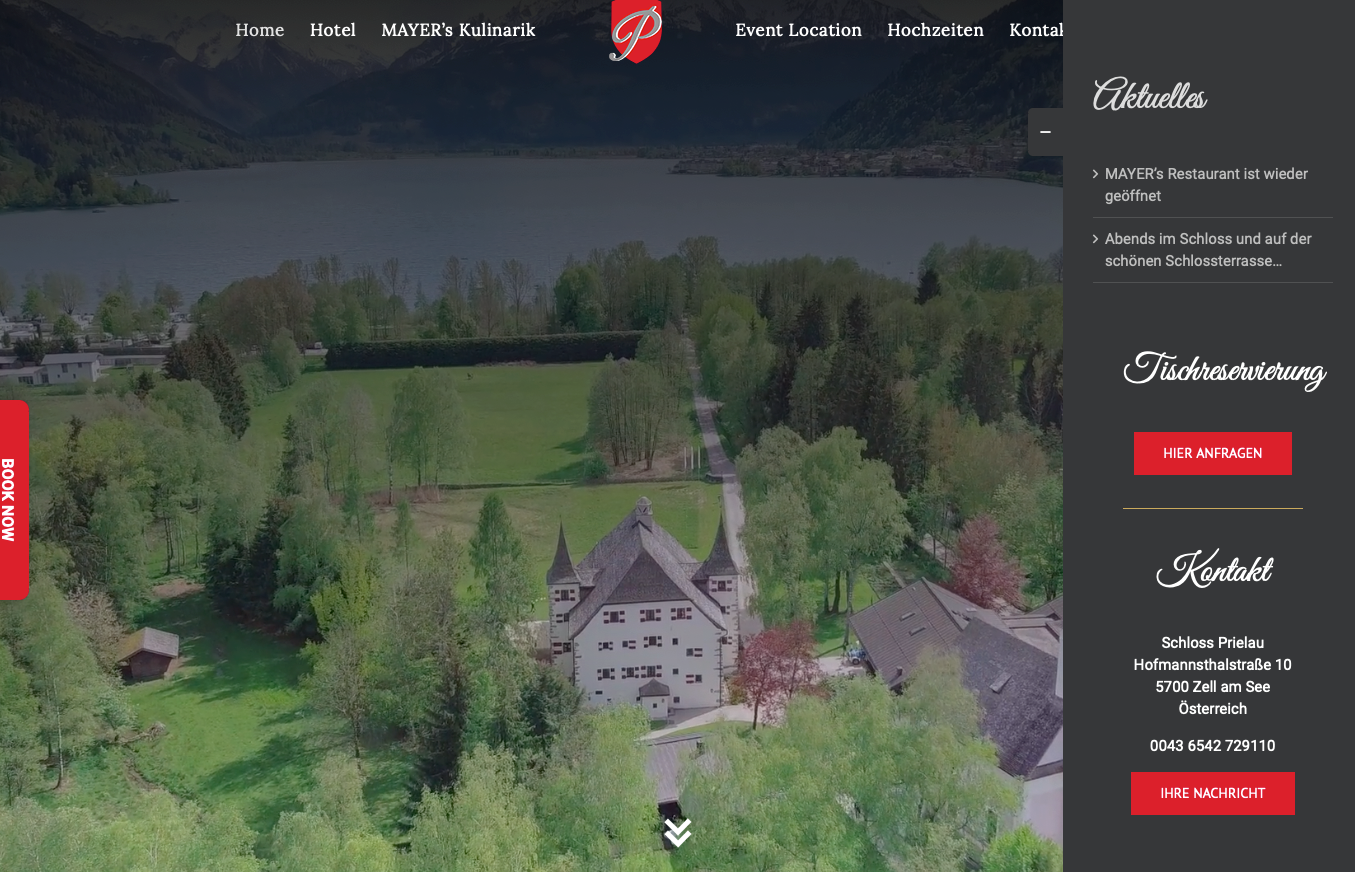 Here is the hotel booking engine technology provided by CultBooking: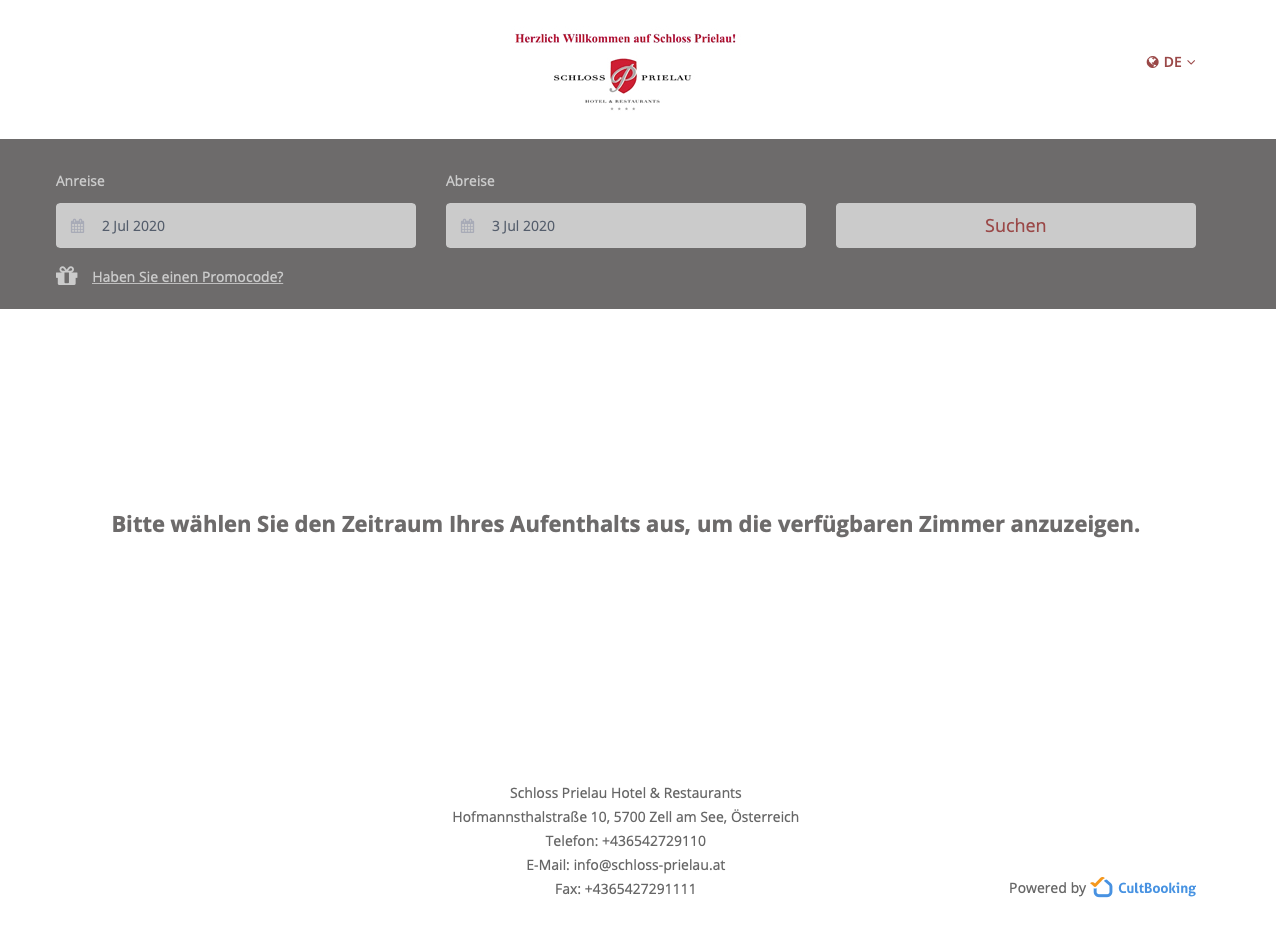 At first sight, we see that CultBooking hotel booking system has a clean and simple design, inviting the user to select booking dates inside the calendar, his period of stay, and eventually change languages. This is inviting for the end-user, even with a message encouraging him to search for rooms and availability. The user does not need to stop and think about what he needs to do next, as is not overwhelmed with information and options.
Landidyll Hotel Weidenbrück uses HotelNetSolutions: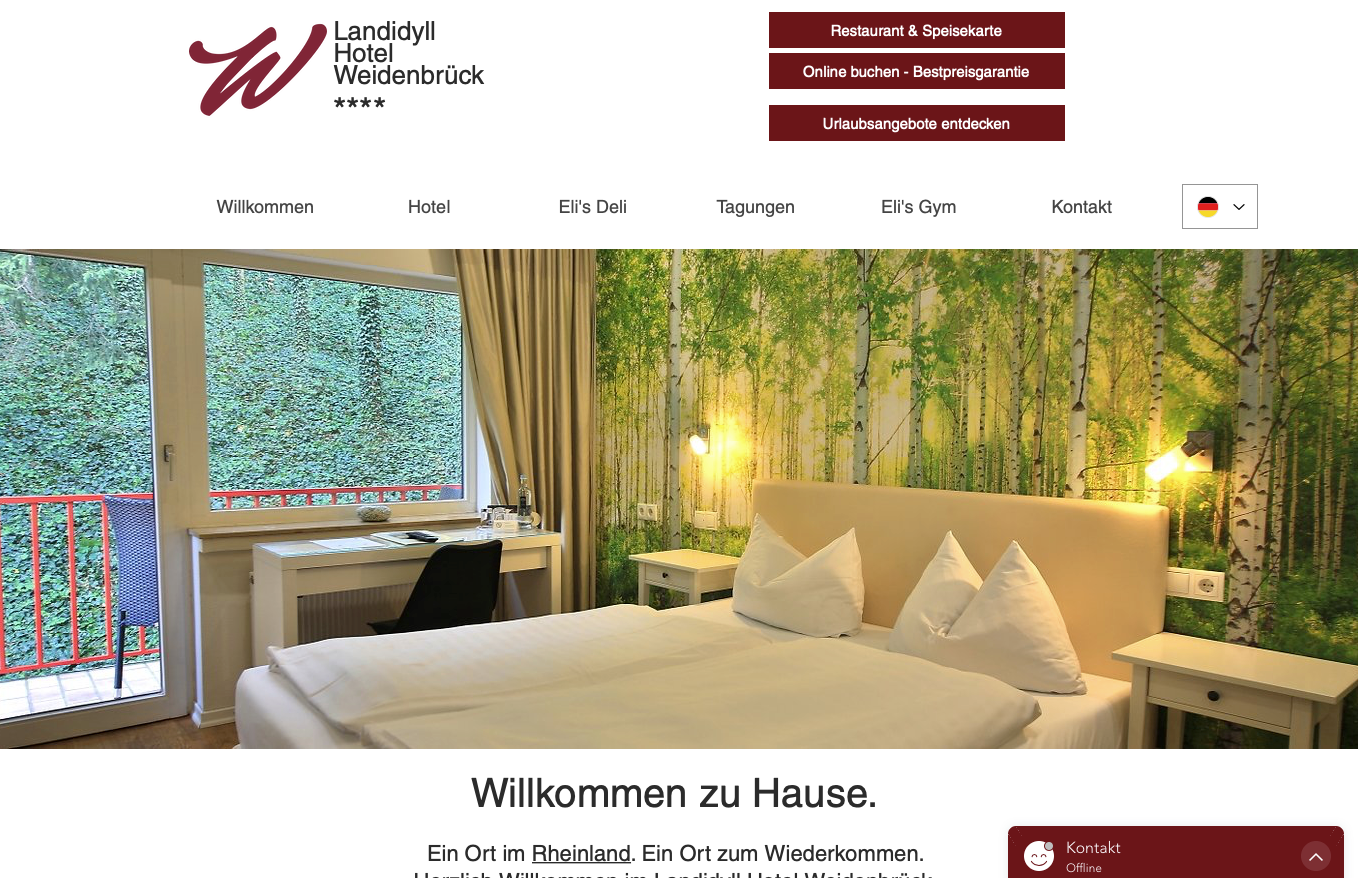 HotelNetSolutions has a one-pager booking process. This means that we are dealing with a very long page with scroll down.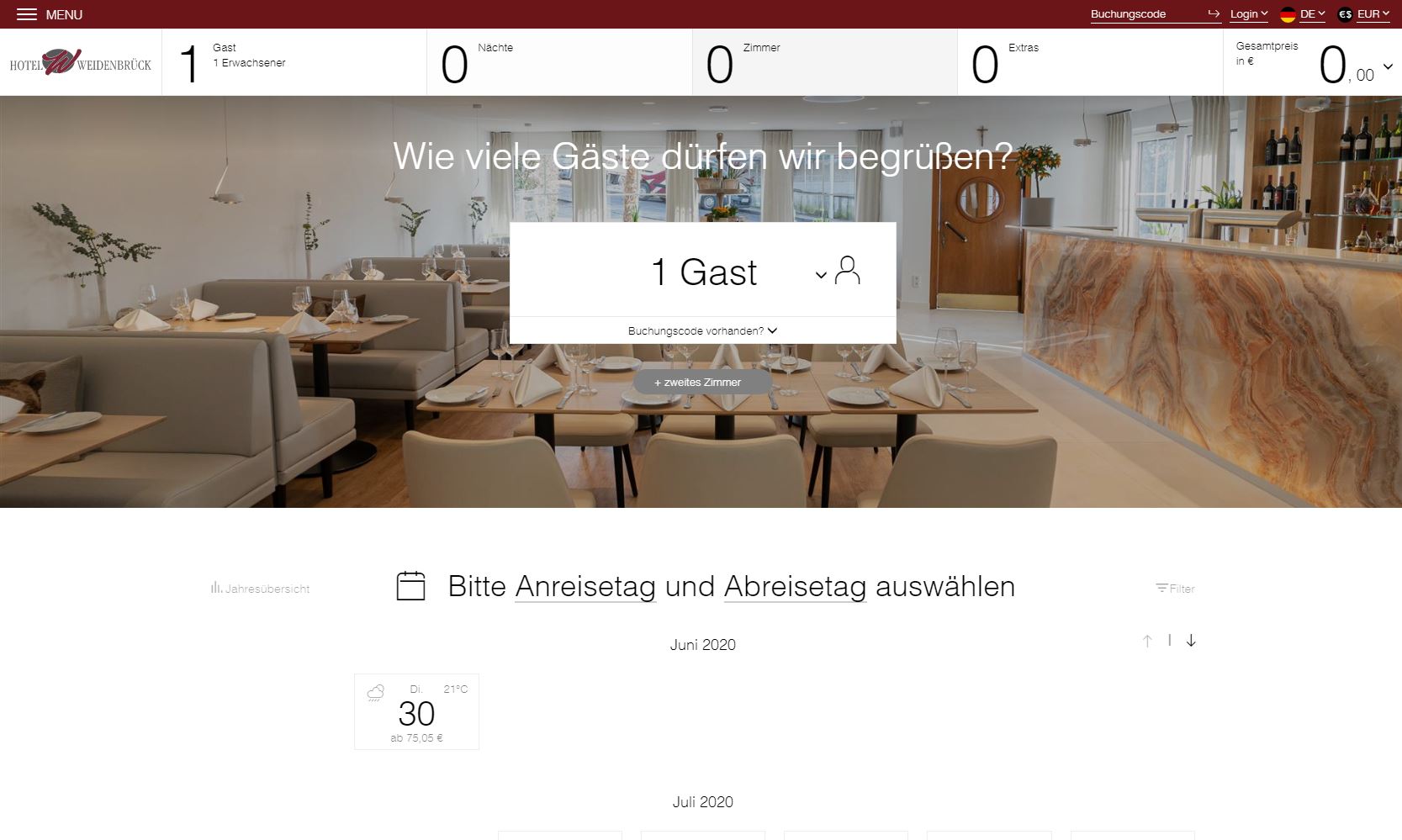 I have the option to see for how many people I selected the room, for how many nights, how many rooms if there is any extra service selected, total price. These part on top seems like a booking summary, placed on top of the page, even before me selecting the dates on the calendar, therefore is empty at this time.  It is a sticky menu that follows me as I scroll down and get filled as I make clicks on the page. Also, there is an option to change language and currency.
On the above page, when the guest plans online travel, he has many options available to choose from. The left side menu has many other options and subpages.
Let us go step by step and compare the main features of each online booking system, CultBooking versus HotelNetSolutions:
HotelNetSolutions
CultBooking
1. Free demo
2. Multi language
3. Currency exchange
Under development
4. Smart calendar
5. Book multiple rooms
6. Occupancy base price
7. Promo code
8. Children prices
9. Individual links
n/a
10. Payment gateway
11. Extra services
12. PMS connected
21
40
13. Channel Managers
1
17
14. Price widget
Under development
15. Upgrade pop-up
n/a
16. Price
200 EUR
p.m
29 EUR
p.m
1. Free demo
CultBooking provides 30 days free demo for property owners and hotels, to test the reservation software and decide if it is the right tool for your hotel or property. User can even register via the sign-up button on the top right corner and will get immediate access to the user interface, specially designed for the hospitality industry: https://www.cultbooking.com/en/ 
CultBooking acts like a central reservation and management system for the hotel industry. With a user-friendly and intuitive interface. So that hotel owners will automate the global distribution across various booking websites OTA. 
On the website of HotelNetSolutions, there is not an option to try for free. The user has to ask for a consultation for more details and later the account will be created for him and provided. 
2. Multi-language
CultBooking and HotelNetSolutions offer multi-languages functionality. Moreover, CultBooking is looking for ways to integrate the new design of this section as the number of languages available increases considerably all the time, as more hotels ask for a new language to be made available for the end-user, guest. Here is some part of the new design of CultBooking: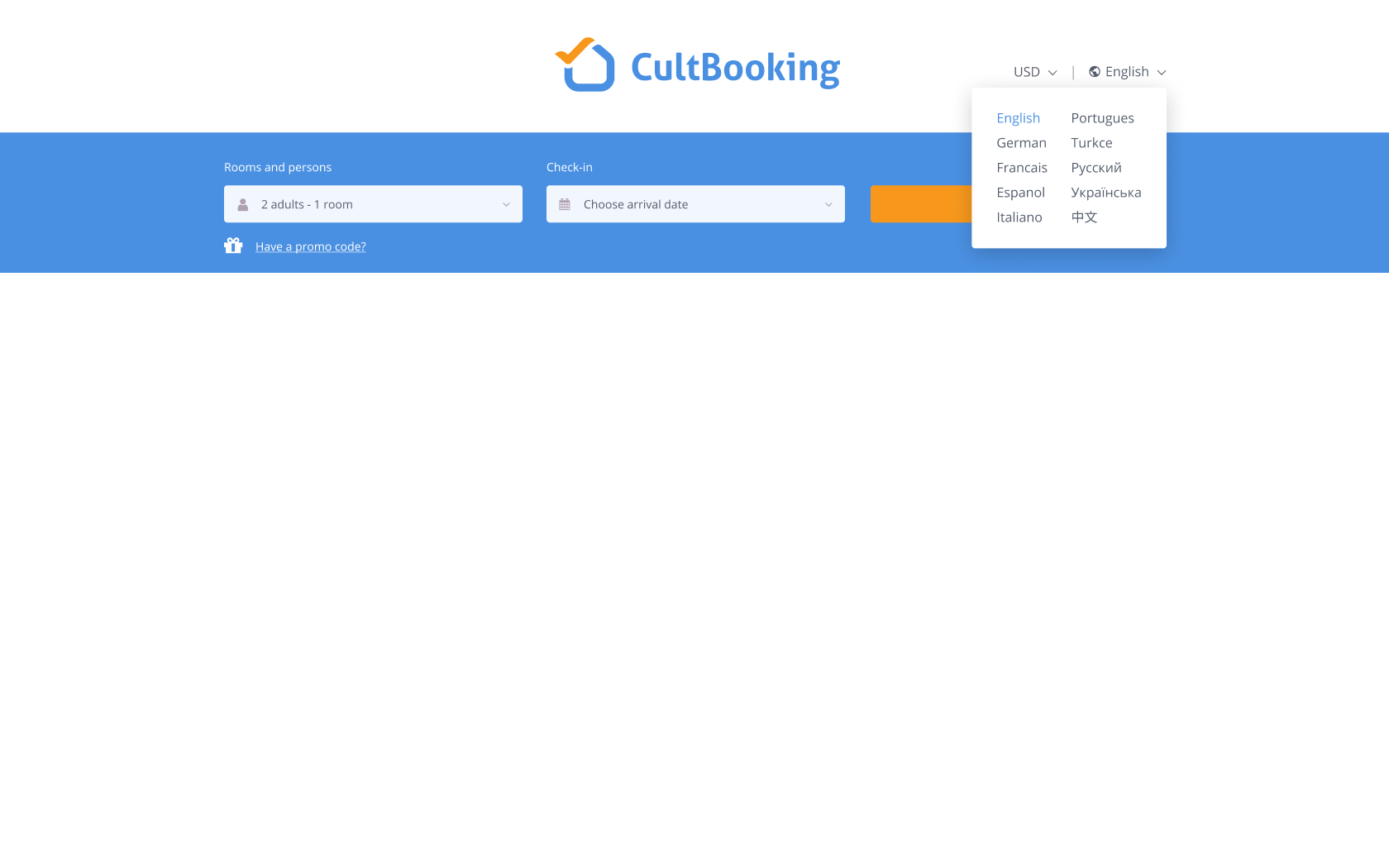 3. Currency exchange
CultBooking will implement this feature as well, based on the demand of various hotels that have international clients. There were already a few requests for this enhancement.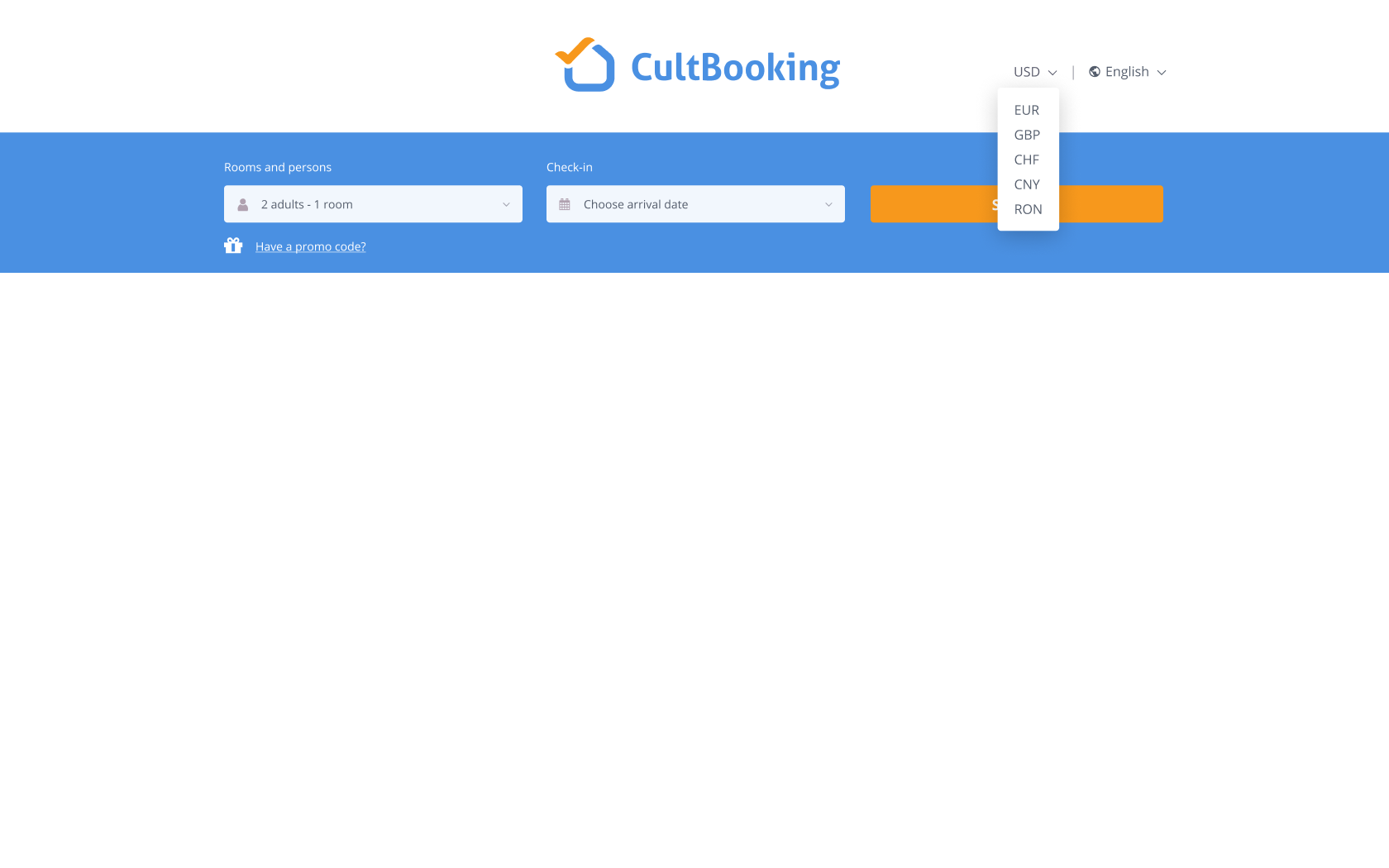 Here is how HotelNetSolutions shows the list of currencies, is quite a long list. Maybe here design could be improved a bit.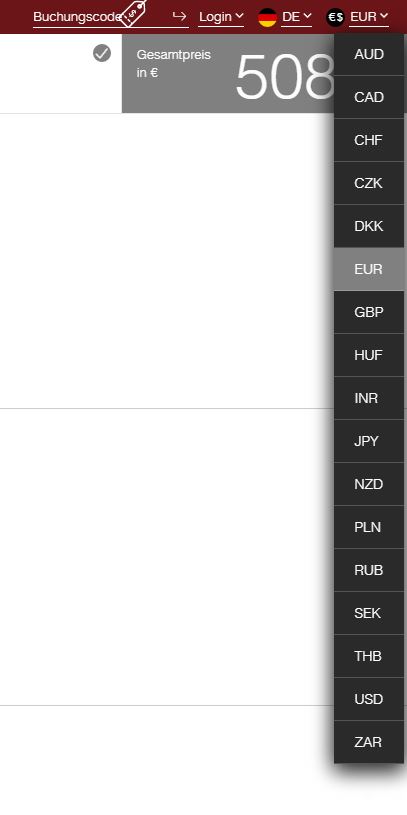 4. Smart calendar (showing prices & available dates, minimum stay)
CultBooking uses a standard simple calendar. On-demand can be activated also a smart calendar, that shows prices and when rooms are booked out and when available. Soon, will be a new release and enhancement, where the user has the option to activate and deactivate the smart calendar by himself.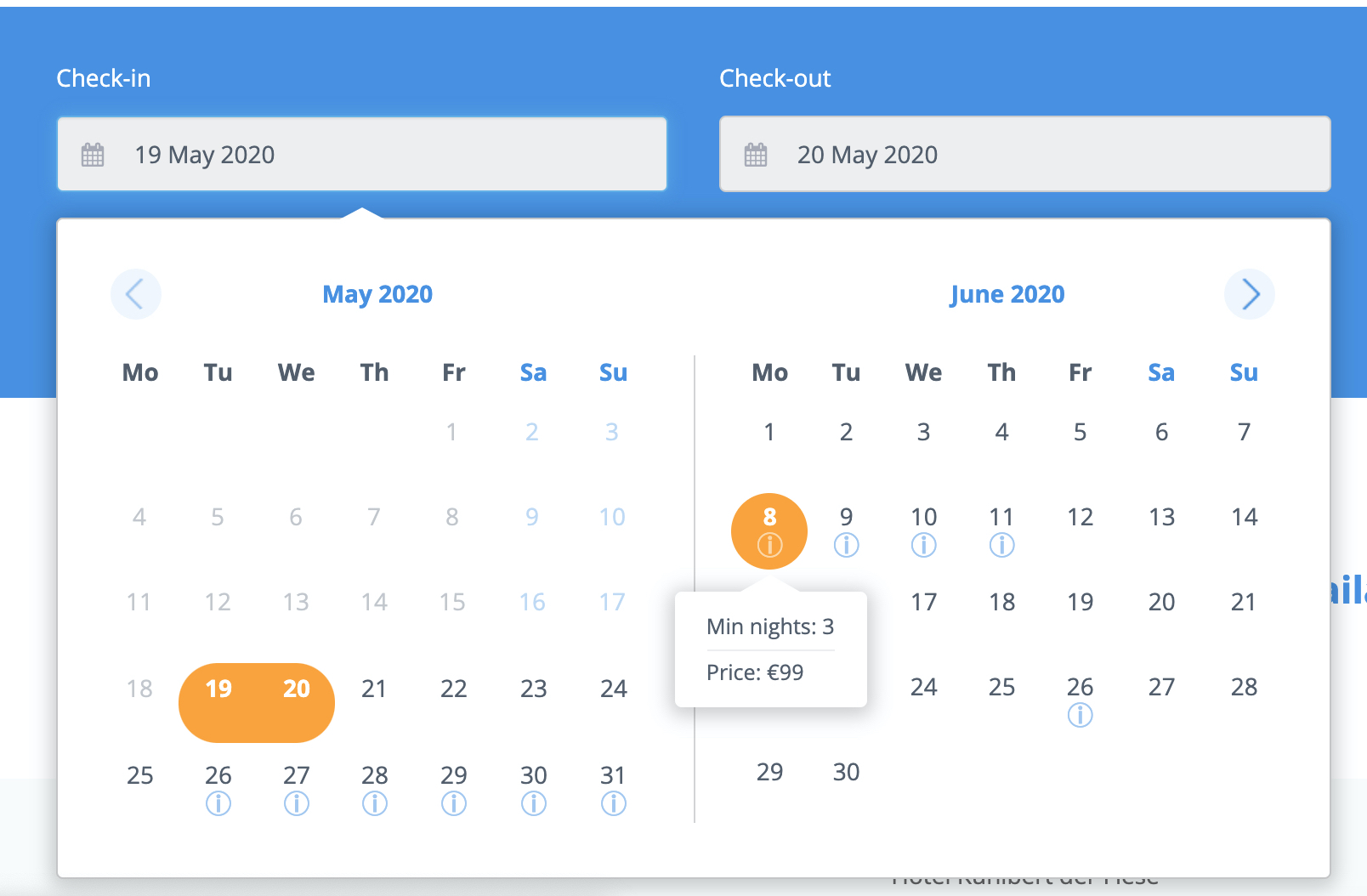 HotelNetSolutions uses a bigger calendar that occupies the whole page, it also has the smart function, and prices are displayed. Seems to be a calendar that has zoom in, when compared with CultBooking. Again, we find here a lot of information, in between the dates are the number of nights, some filters on the right side.
As the CEO of CultBooking says, this type of calendars and information, makes users get tired, as they have to stop and think to analyze all the information.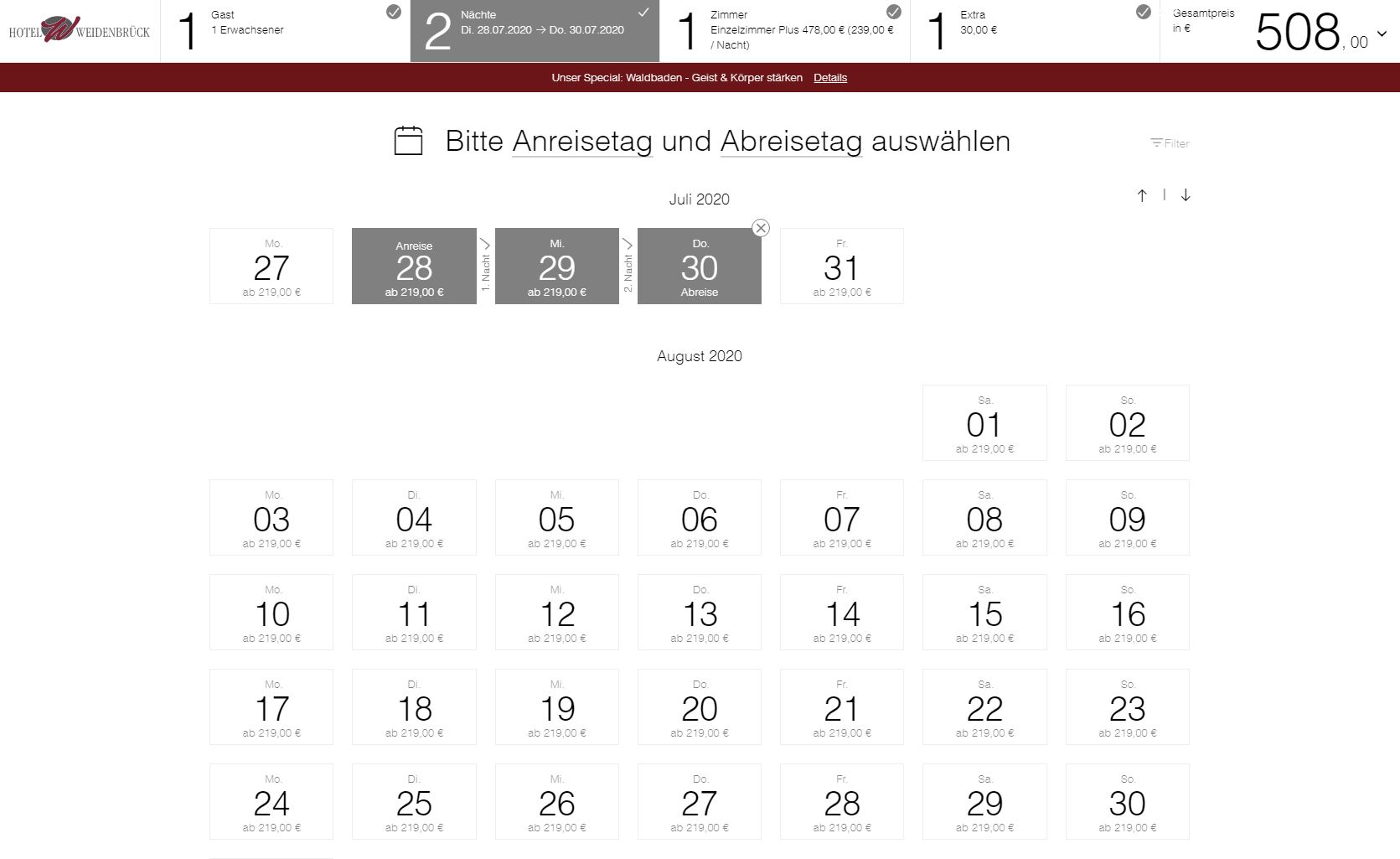 5. Book multiple rooms at the same time
On CultBooking, the guest has the option to select as many room rates or offers, as he wants and the selection will be shown in the book now a pop-up bar, at the bottom, along with the total price of the reservation. 
This feature has been requested by various hotels and has been specially implemented on demand. As a guest may want to book a room for multiple persons or a group of persons at the same time and not do the same process again and again. This makes the process faster and saves some additional steps that are not really needed.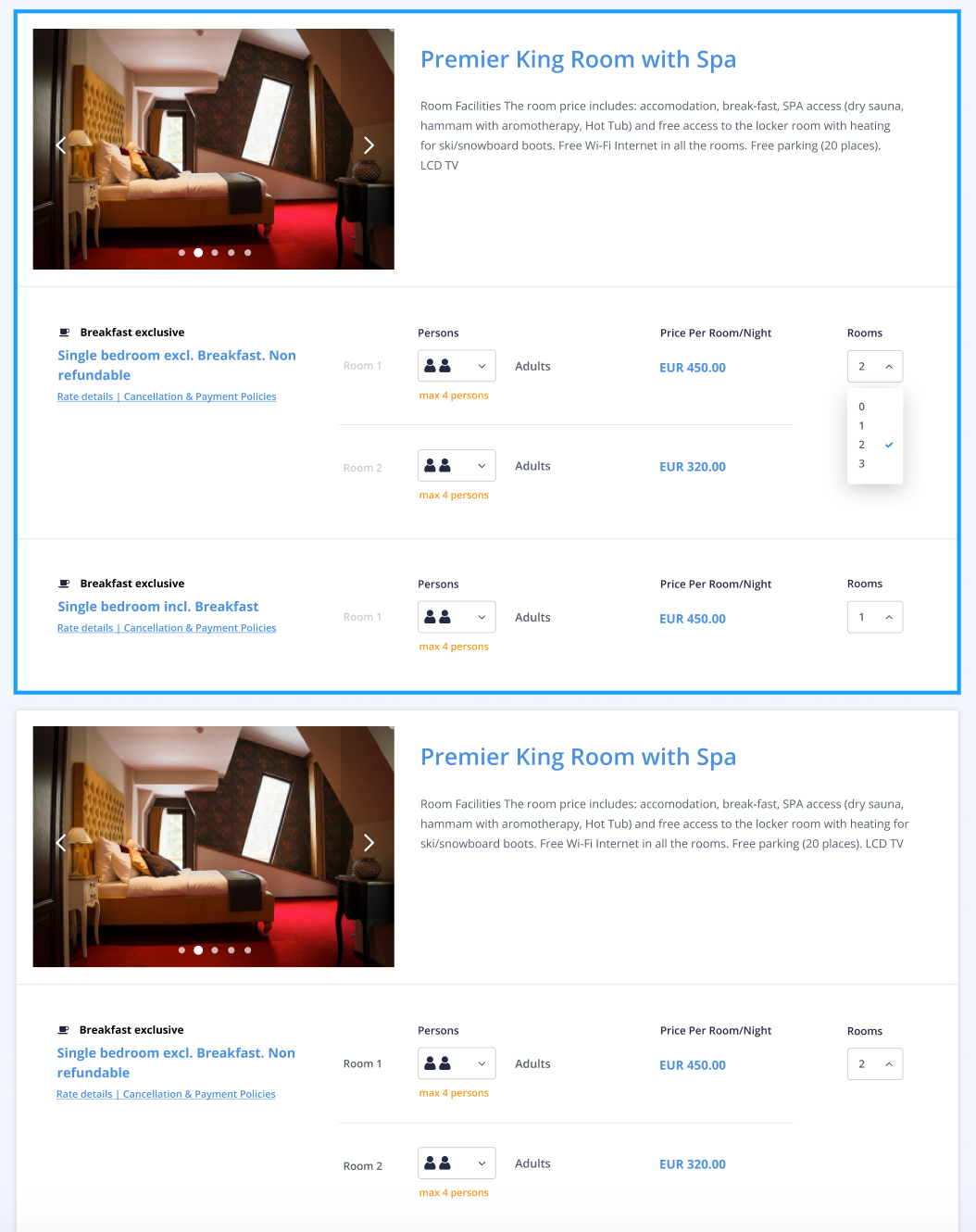 When the user clicks the book now button, he goes to the next page, where he will see the summary and the form to fill needed data to complete the reservation. Is nice to see that the booking process is broken in various steps. 
HotelNetSolutions does not have this option. I tried to click around and select various rooms or add another room to this booking, but unfortunately feature is not there: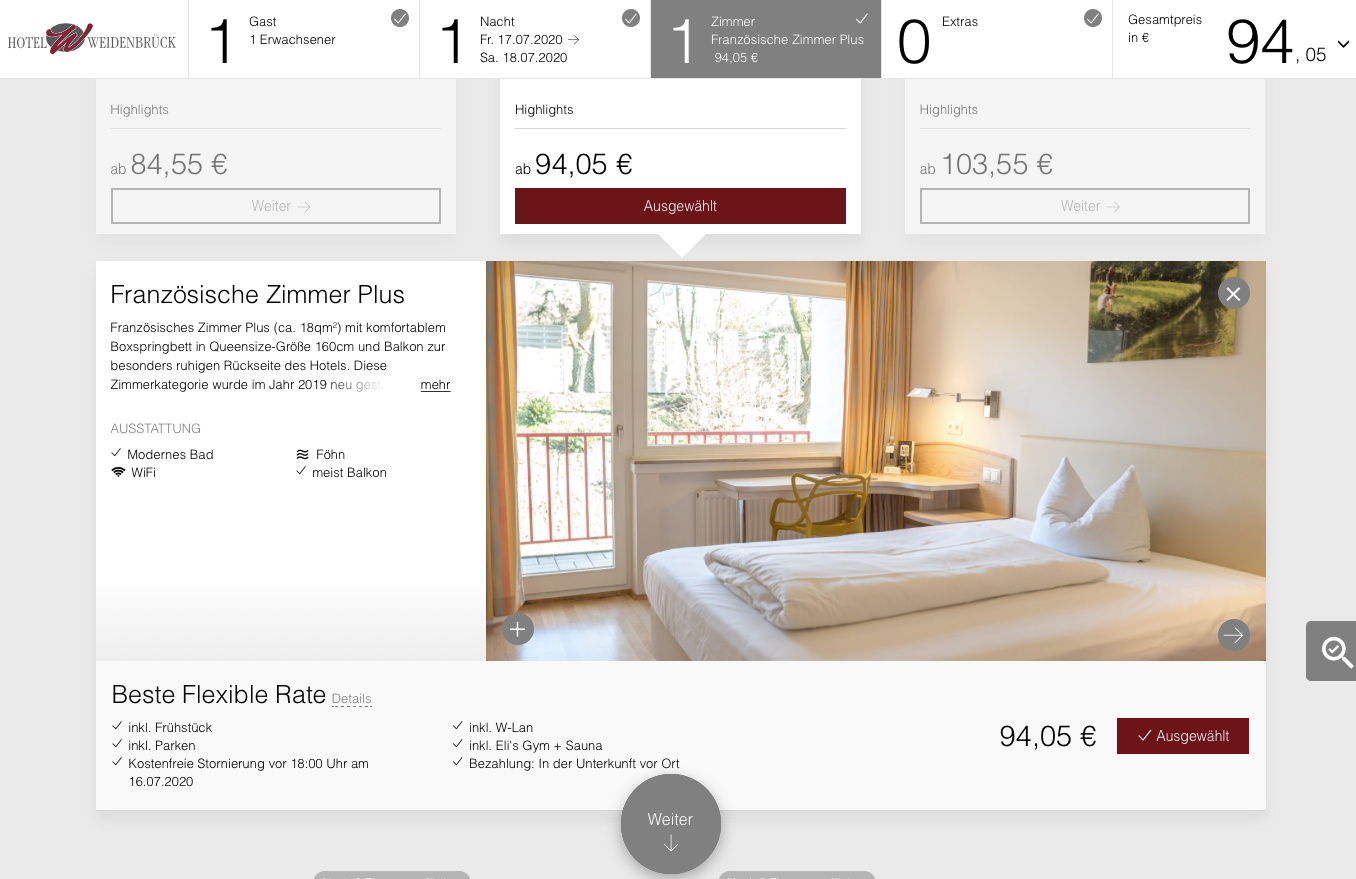 Select rooms
On CultBooking user has to select the dates and click search to have the list of rooms appearing down below. Once the user has decided which rooms he wants, then he selects the number of rooms from the drop-down and a pop-up with a book now pop-up appears. this way, there is a clear overview of which rates and products are under each room.
On HotelNetSolution, the user has to scroll down and he sees the list of rooms presented like the Pinterest style. 3 room types are displayed on a single row.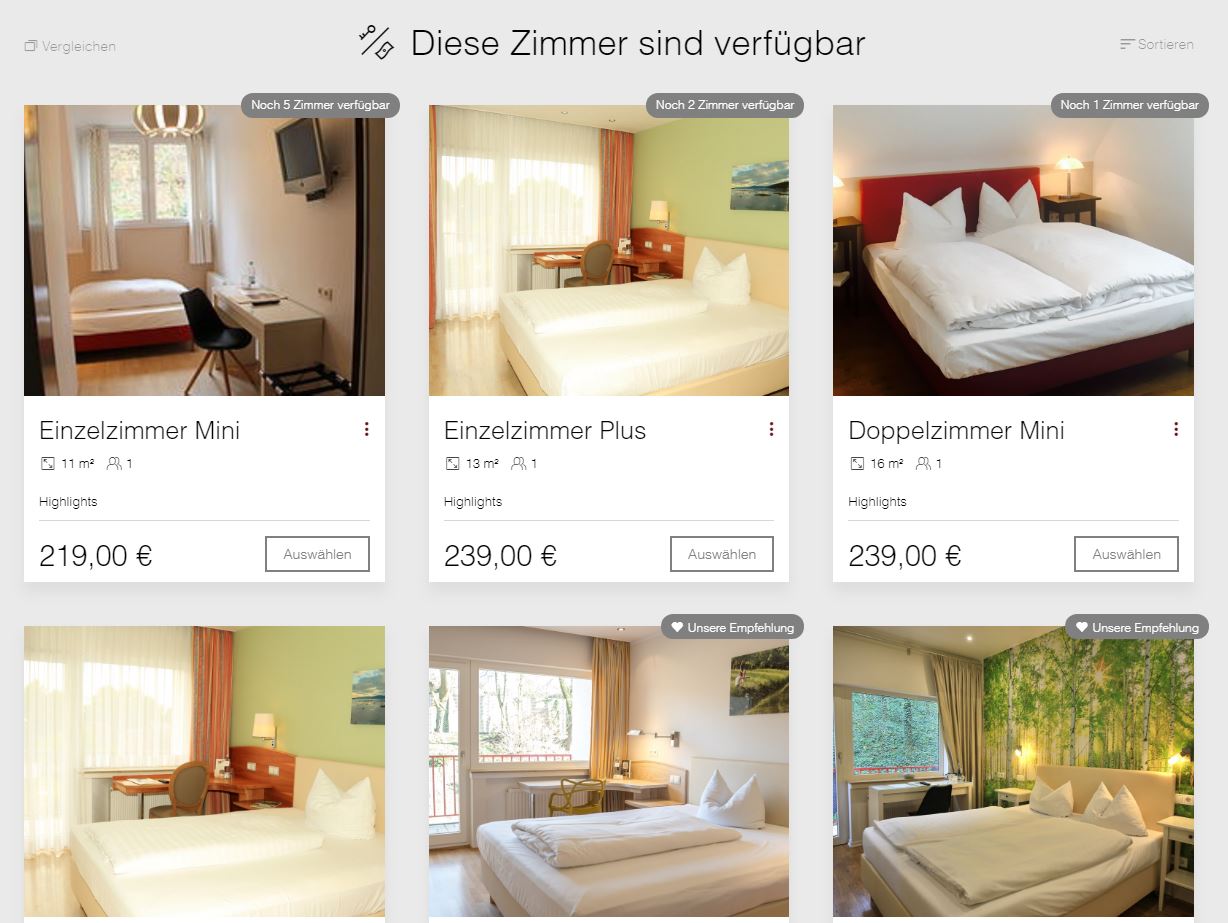 If more than 1 rate offer, it opens down below a new box with the products: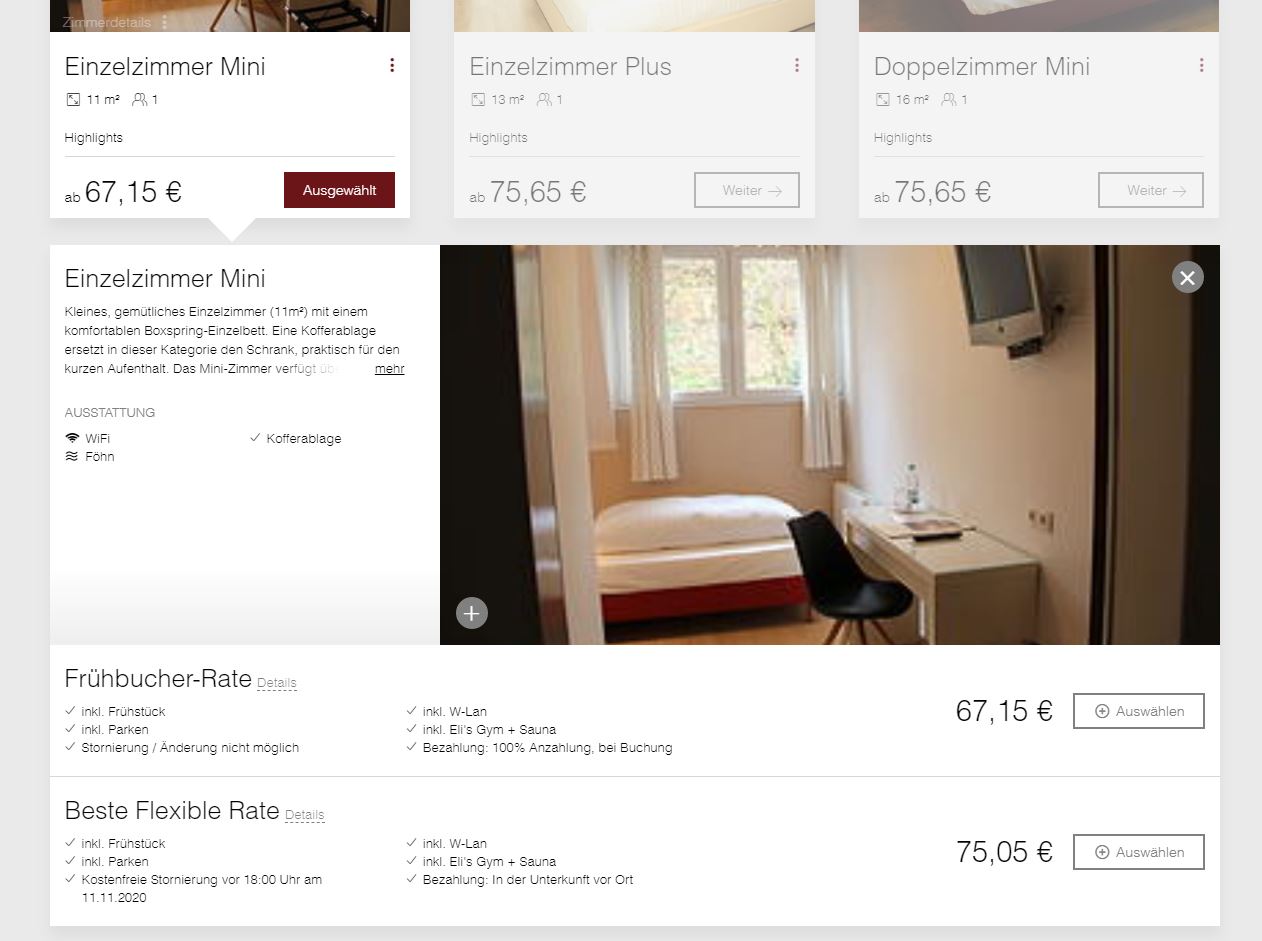 6. Occupancy base price
(E.g. for double is possible to insert reduction for 1 person)
This feature allows guests to book a room on CultBooking, to change the number of persons directly inside the room rate and offer. This way, guests can check if there is any discount or book room just for the number of persons he needs.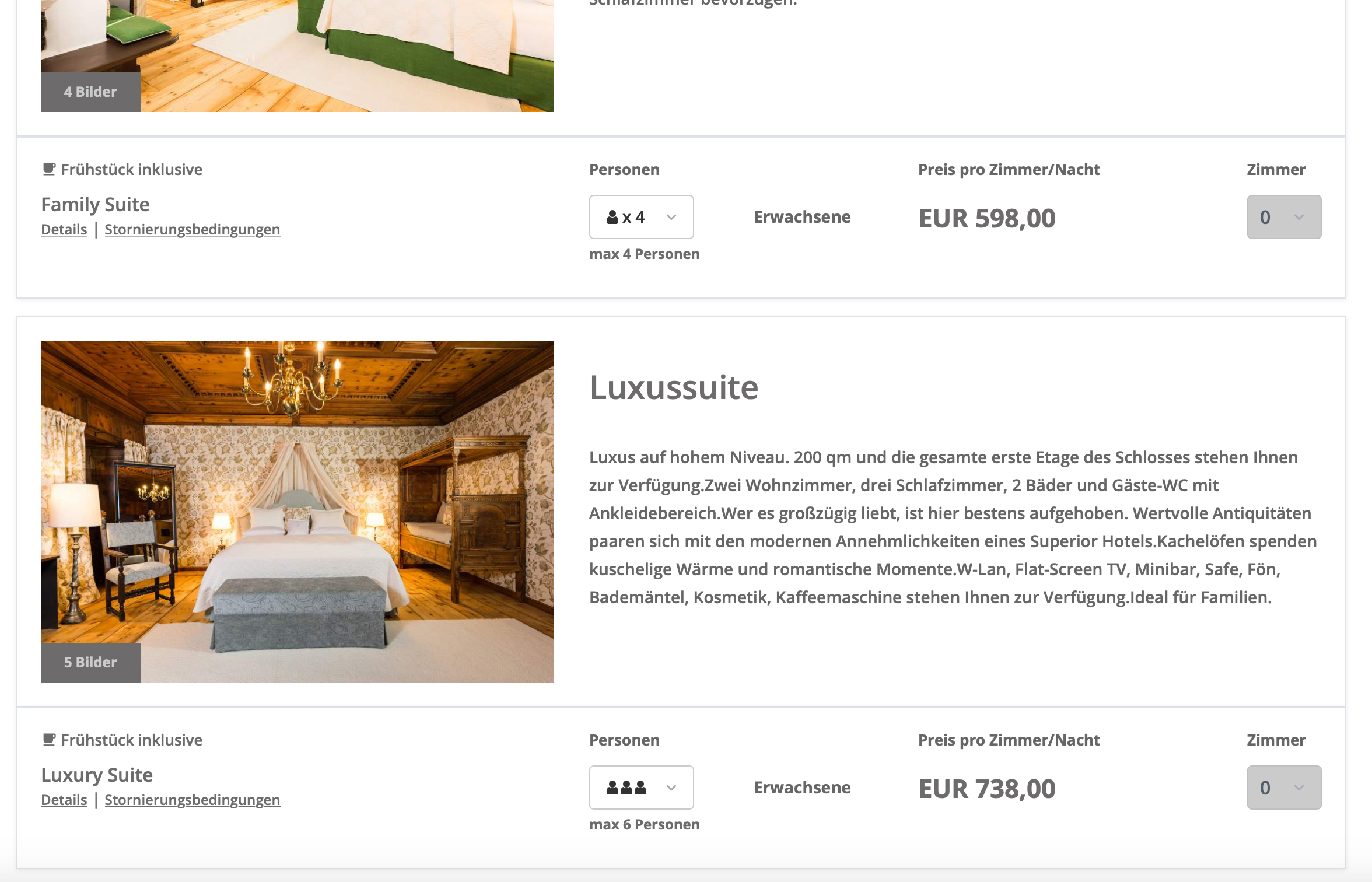 HotelNetSolution has a different logic. The guest user has to select the number of persons when he does the search for available dates, right on top. Also, after this is not possible to adjust inside the room rate the number of persons. So this level of personalization is not there, same as in CultBooking.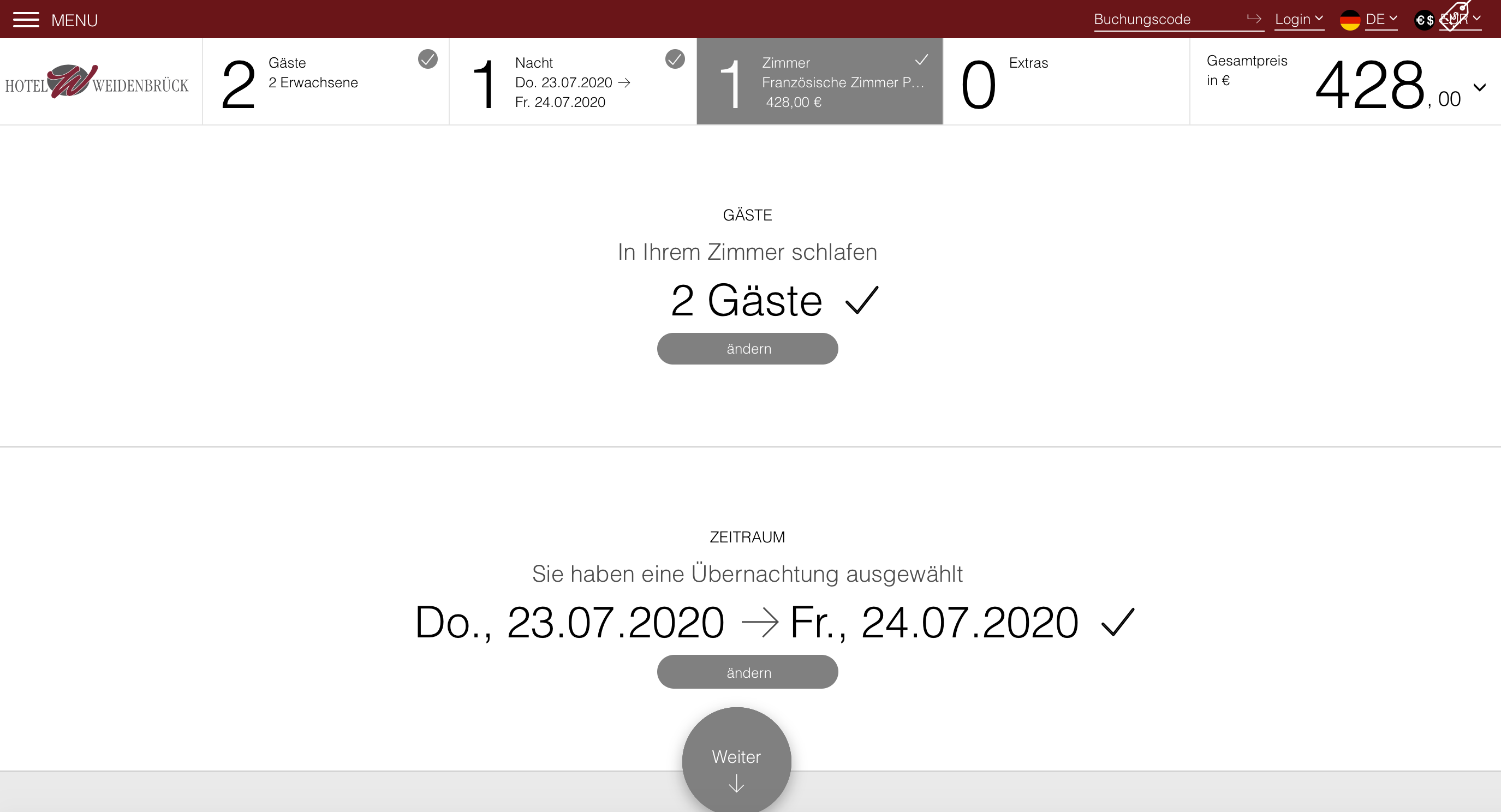 7. Promo code
CultBooking and HotelNetSolution, have the field and option to insert a promo code and display only rates at a special discounted price.
On CultBooking the promo code is directly under the calendar, as voucher code is closely related with search dates. Meanwhile, HotelNetSoltuions has the promo code on the right side on top, near login, languages, and currency.
CultBooking has received a request to insert the code as a filter and create a special URL, where only the rates with promo code are displayed. This link is for club members and regular guests mainly. This feature is under development and in less than one week will be made live, to be used by the hotelier. 
8. Children prices
CultBooking offers great flexibility, allowing the guest to insert in the same room, up to 3 children, and adjust these settings based on room configurations.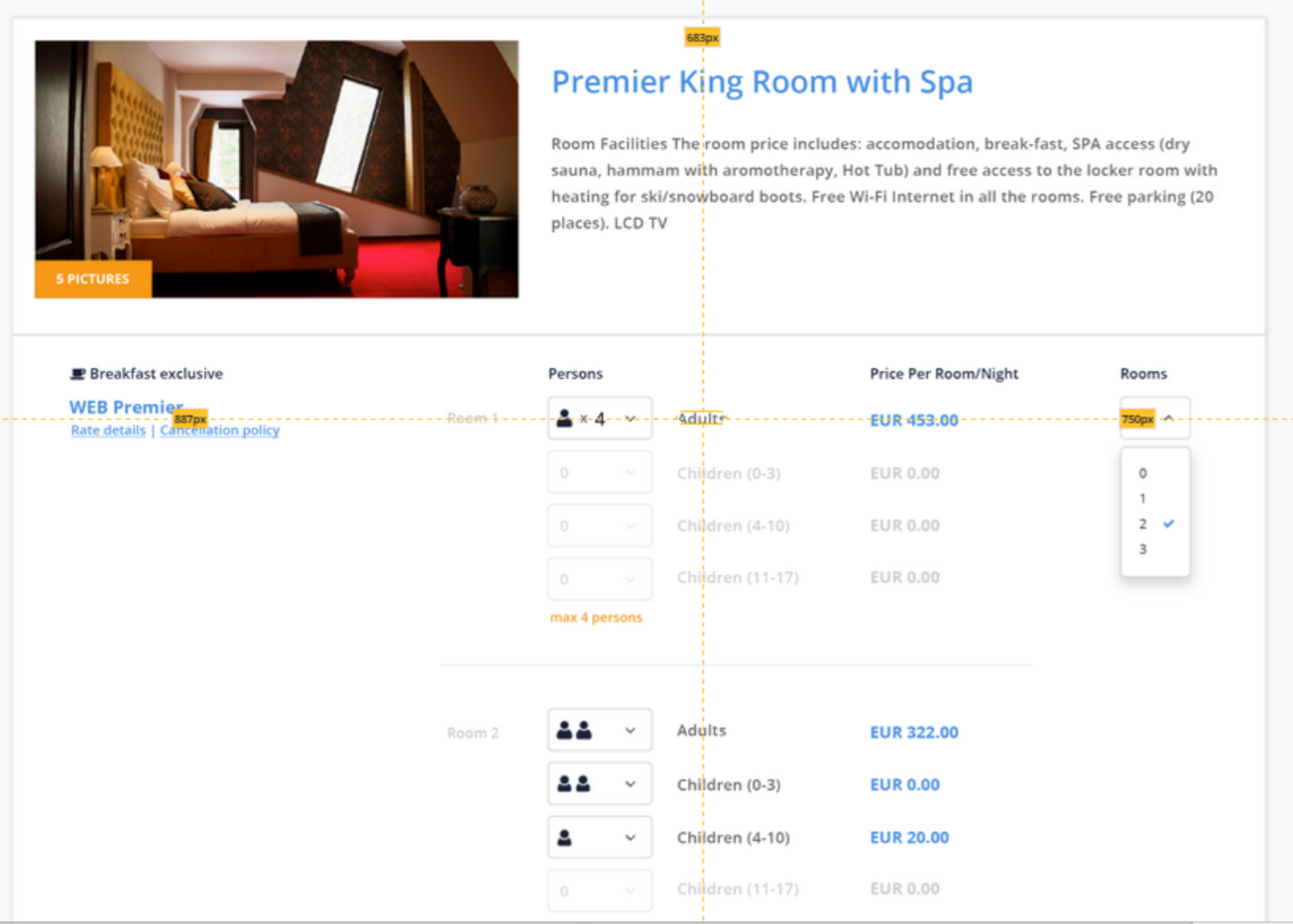 HotelNetSolutions, has this option on top when selecting the travel dates: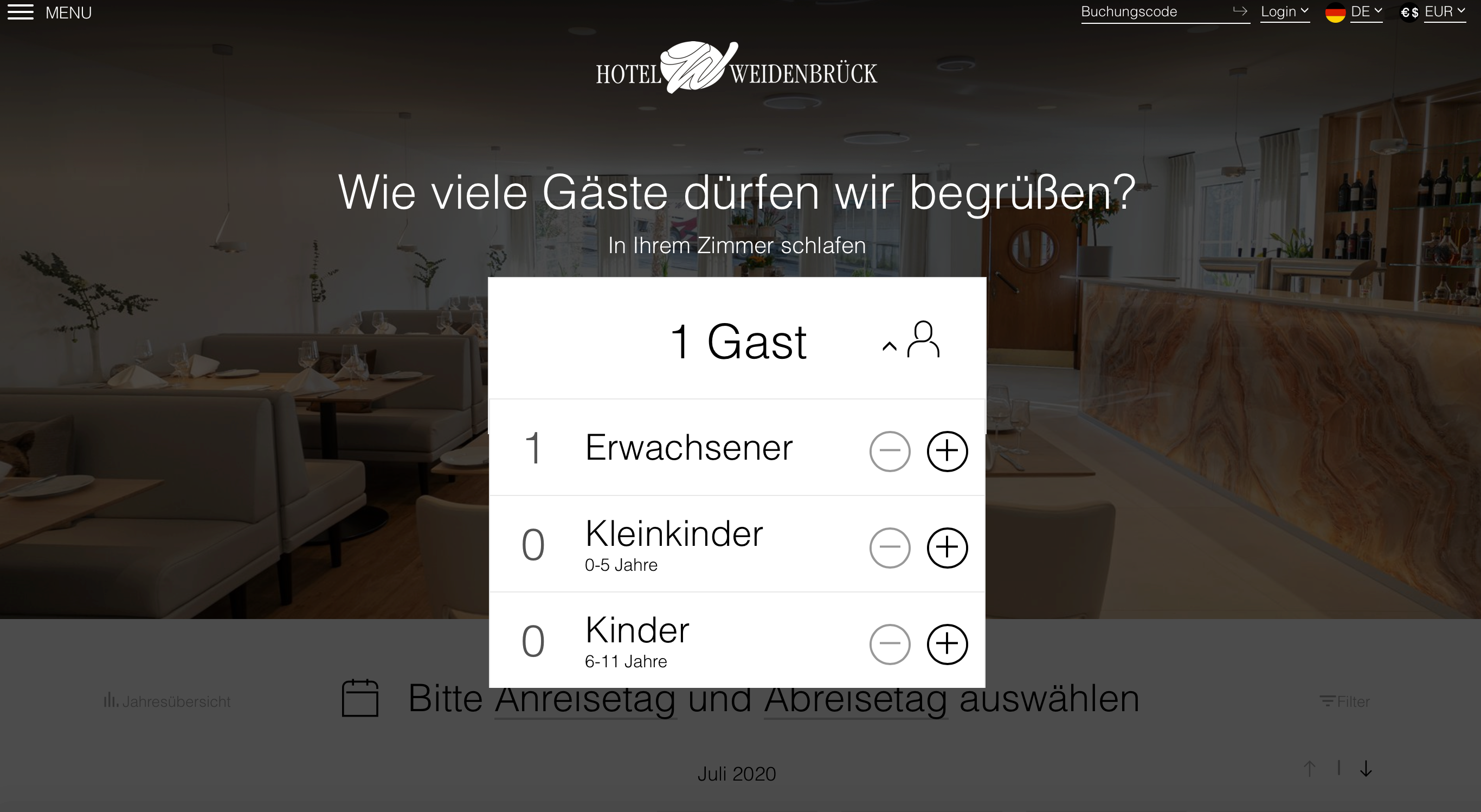 9. Individual link for each room (show only selected room and not full list of offers)
CultBooking has made an enhancement, to have an only double room for example bookable via a specific link. So when the hotel has a dedicated page for each of its rooms, then we insert the special link and only availability for this room is shown. This is a nice feature for the user, as if he is looking specifically at this room, he wants to book this room and does not want to be shown all the rooms available, as he will have to filter by himself manually with additional effort and time spent.
Schloss Prielau, has dedicated page for each of their rooms, but are not using the single link advanced feature, even when available on CultBooking.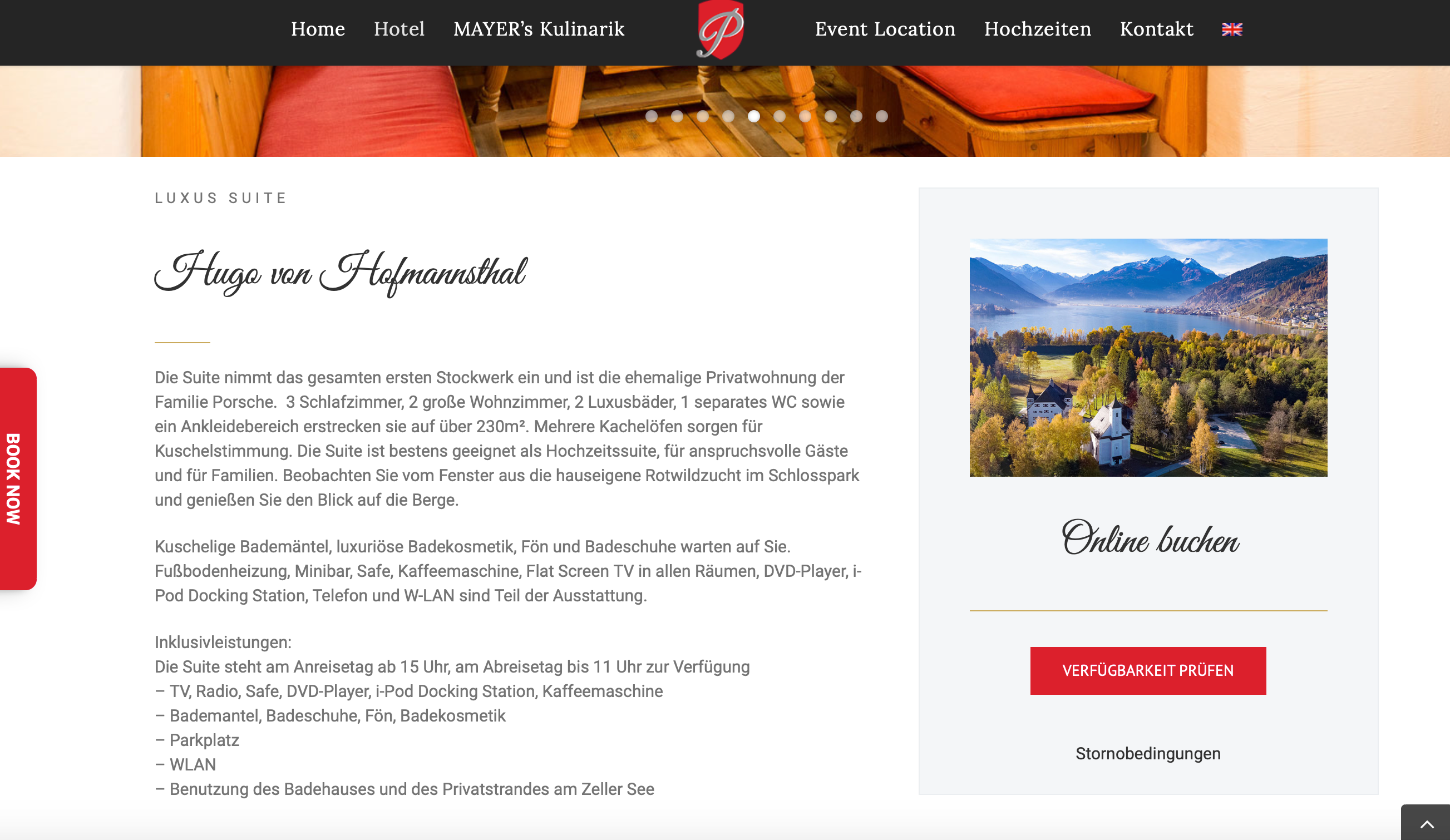 Landidyll Hotel Weidenbrück, has a dedicated page for each of their rooms offers. HotelNetSolutions link is inserted but has no specific filter to show only that room in particular and not all the list of rooms. Maybe this is the strategy of the hotel, but is strongly recommended to use this kind of filter as if the guest clicked on that room, he wants to book that room and not be annoyed with a full list of the offerings. 
10. Payment gateway and processing
CultBooking has two options for payment: 
a) Payment at the hotel, but booking is secured via credit card. So that hotelier can check if the credit card is valid and in case of no-show to charge the card accordingly with the cancellation policy of that specific room rate: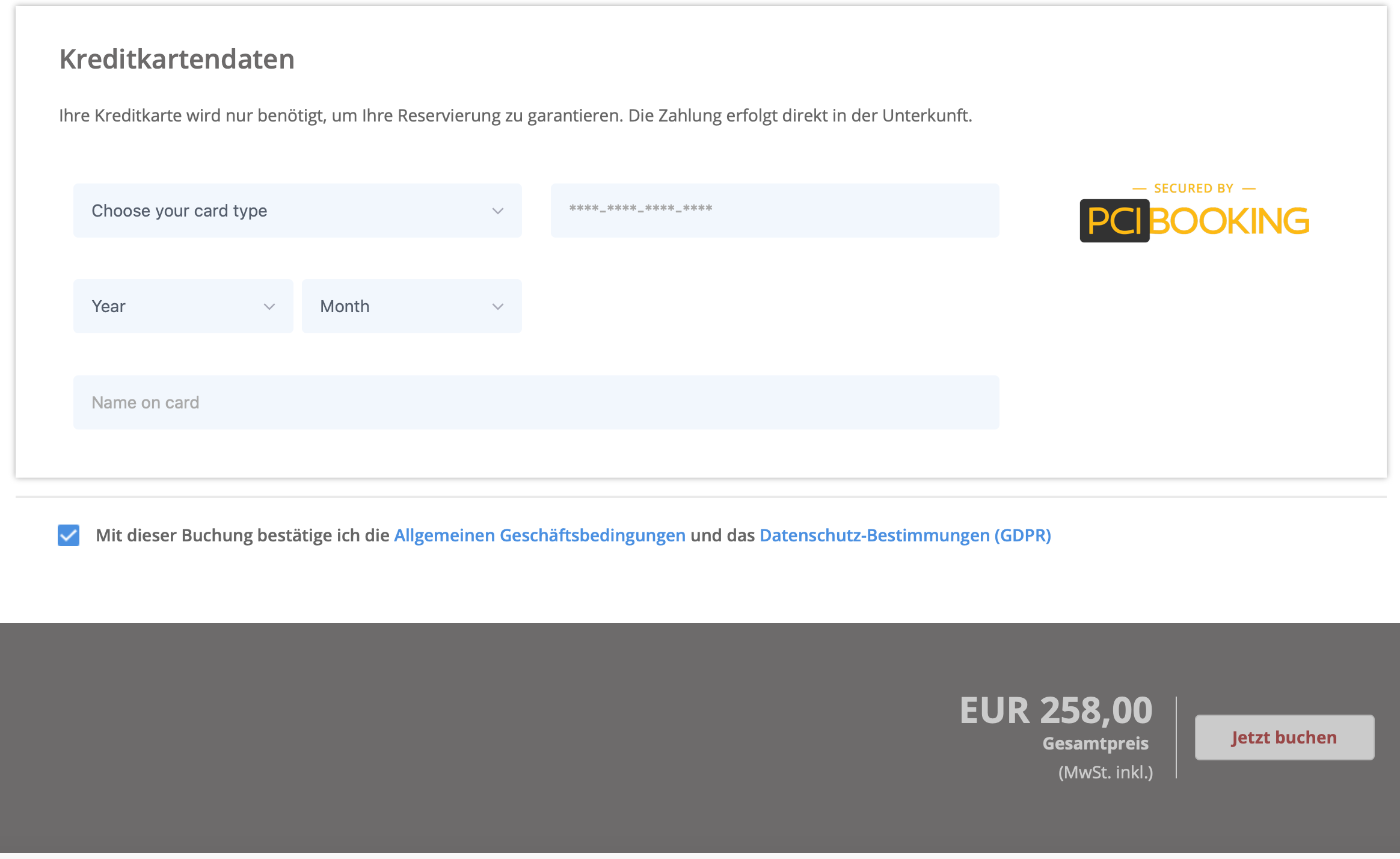 b) Payment gateway, where payment is processed automatically and the money is transferred directly into the hotel owner bank account. The hotel can choose payment options: PayPal, CreditCard, Klarna, and much more. So CultBooking has an integrated payment gateway. 
On HotelNetSolutions, we can see the same option to Guarantee payment. Maybe there is also an extra advance feature of payment gateway.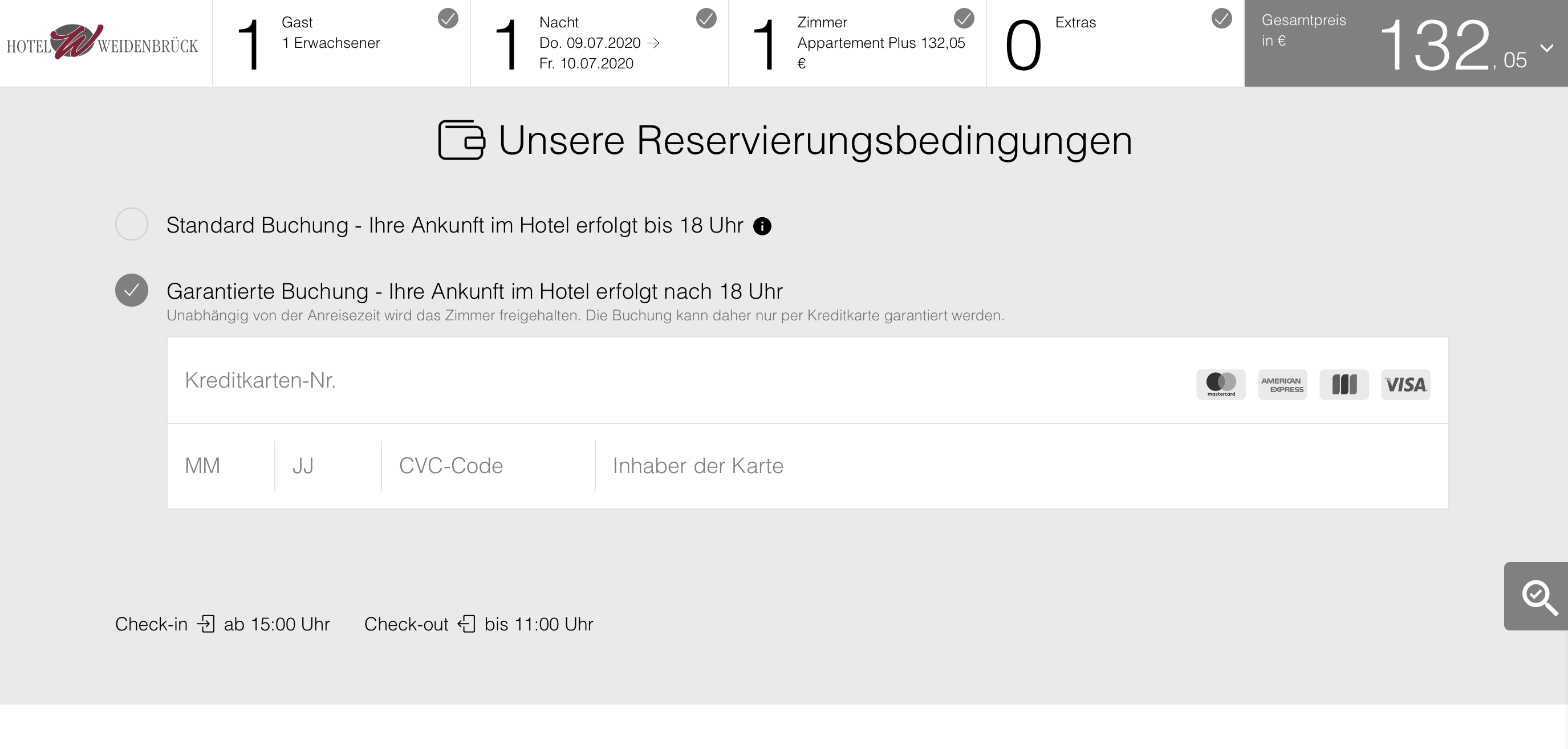 11. Extra services and add-ons (E.g. Parking, flowers, bike ride, breakfast, drinks, cleaning)
CultBooking makes it possible to include extras along with the booked rooms. Like for example, parking, cleaning, etc. These extras are per stay and quantity can be selected. Like for example, the user wants to book a bike for 2 nights or he can book 2 bikes. Or he can book parking: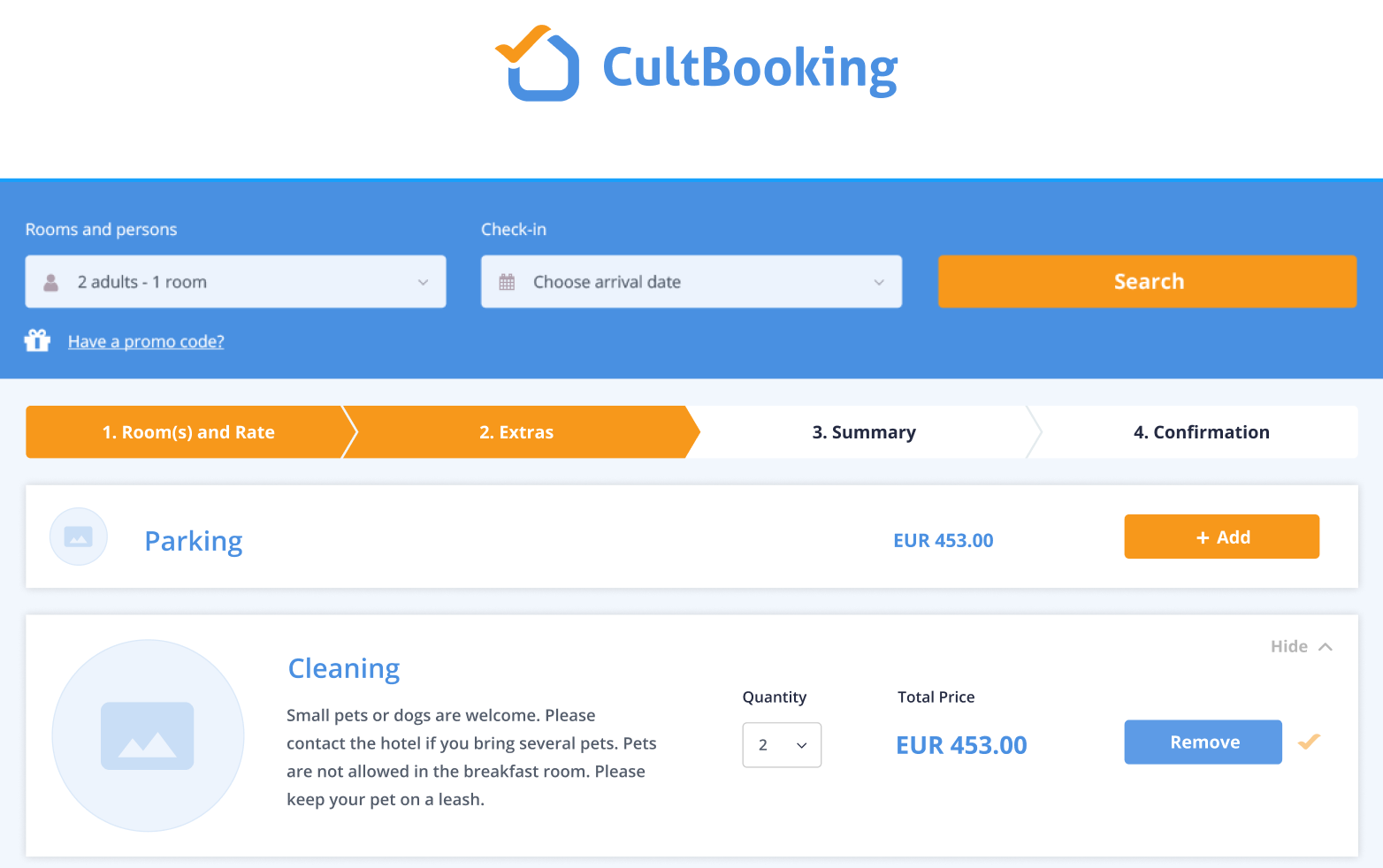 Same as CultBooking, HotelNetSolutions has this option and does it in the following way: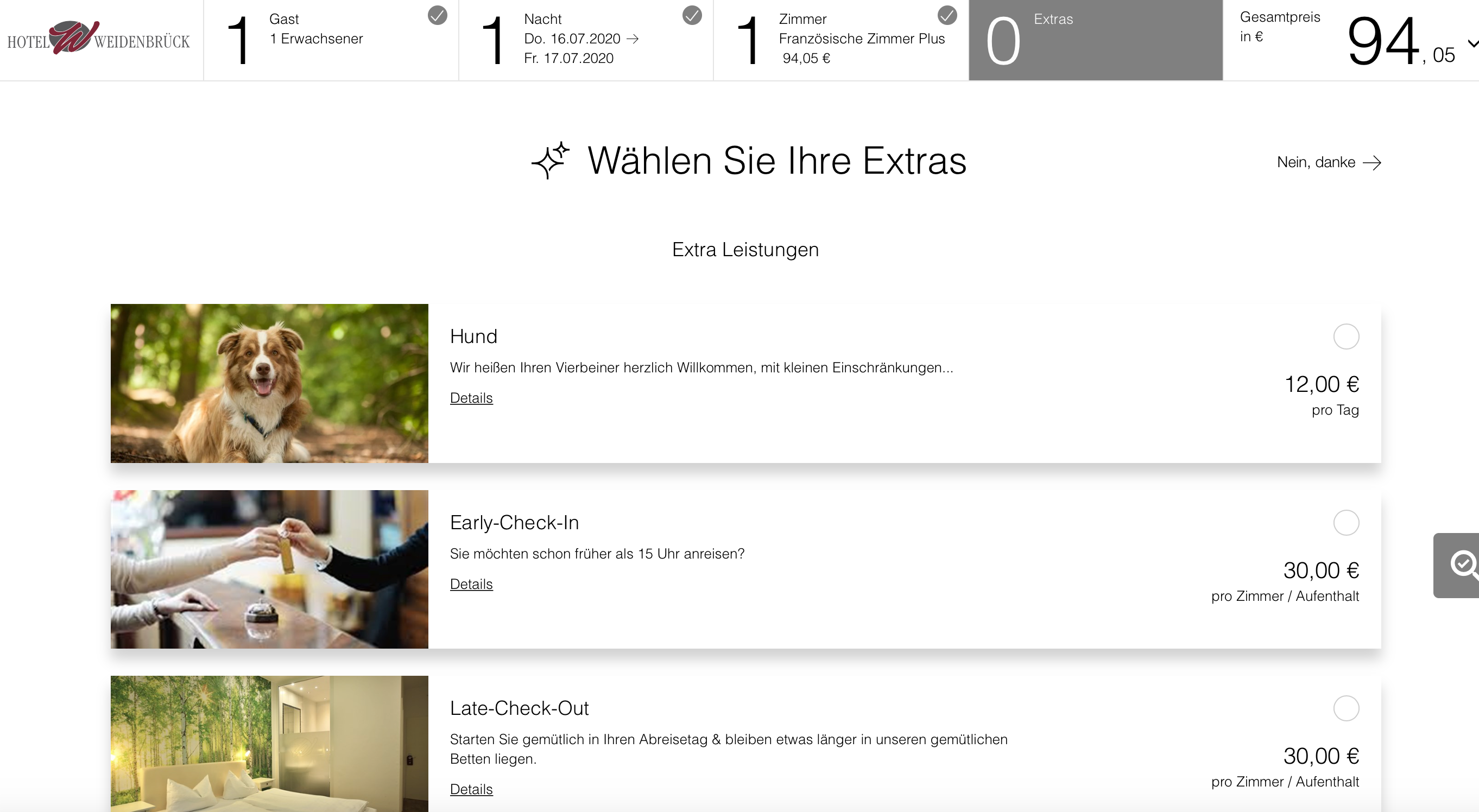 12. Property management system (PMS), Hotel Software, connected
CultBooking is connected to 40 Property management systems, also called hotel software or front desk program. Here is the complete list. Click here
Hotel software does simplify the day to day operations and eliminates manual and time-consuming management. 
HotelNetSolutions is connected to 21 PMS systems. Please see the list.
13. Channel manager connections
CultBooking connects to 17 channel managers, together with 2 own channel managers that are maintained in-house. Here is the complete list. Click here. 
HotelNetSolutions, has one own channel manager and no extra connections found. 
14. Price comparison widget
HotelNetSolutions has developed a price comparison widget, checking prices of connected websites, and giving real-time data. CultBooking is also developing such a system.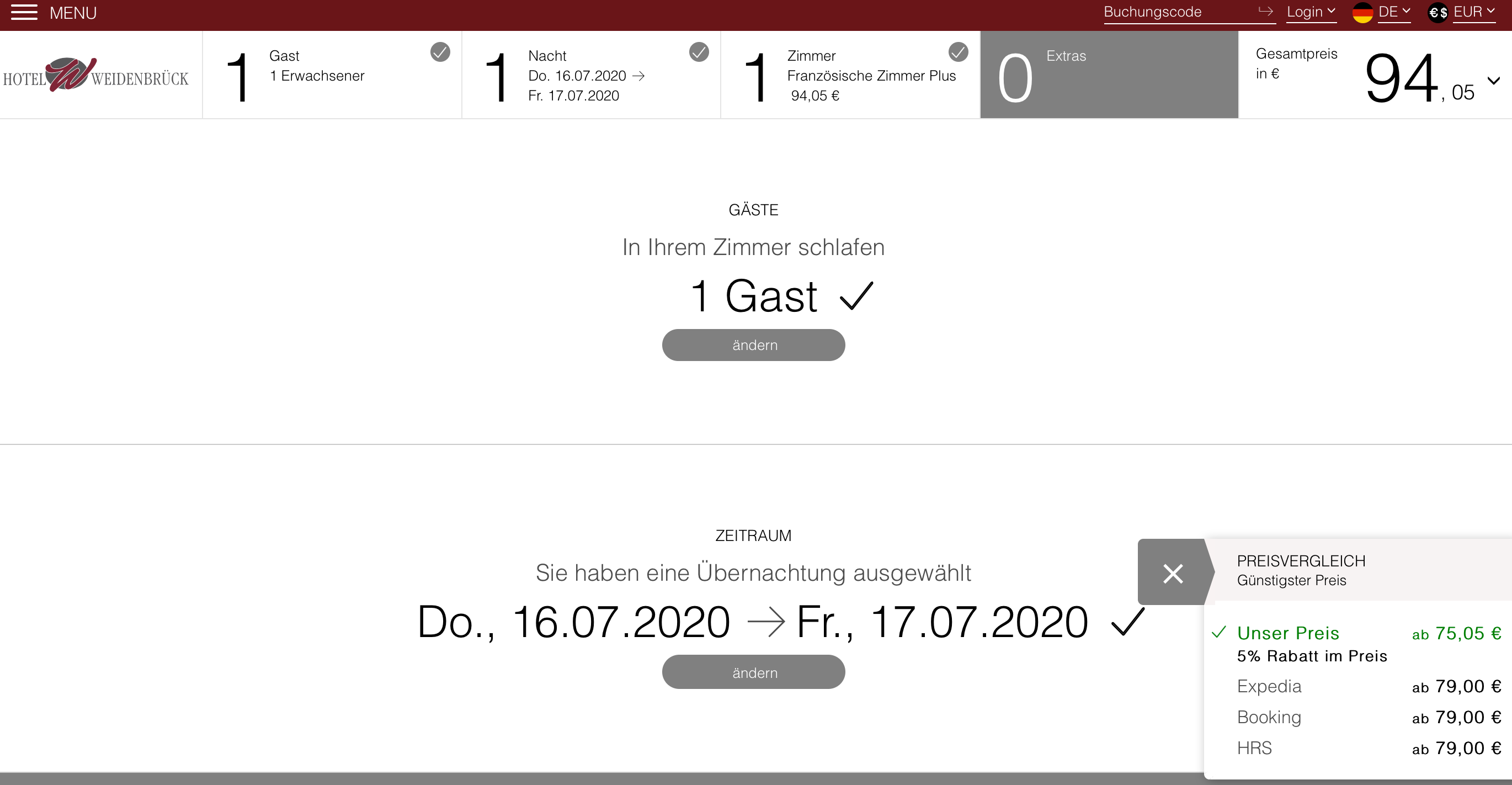 15. Pop-up with room upgrade
On the right corner appears a pop-up window inviting to upgrade to a superior room for an extra price. This feature is quite disturbing and breaking the booking process.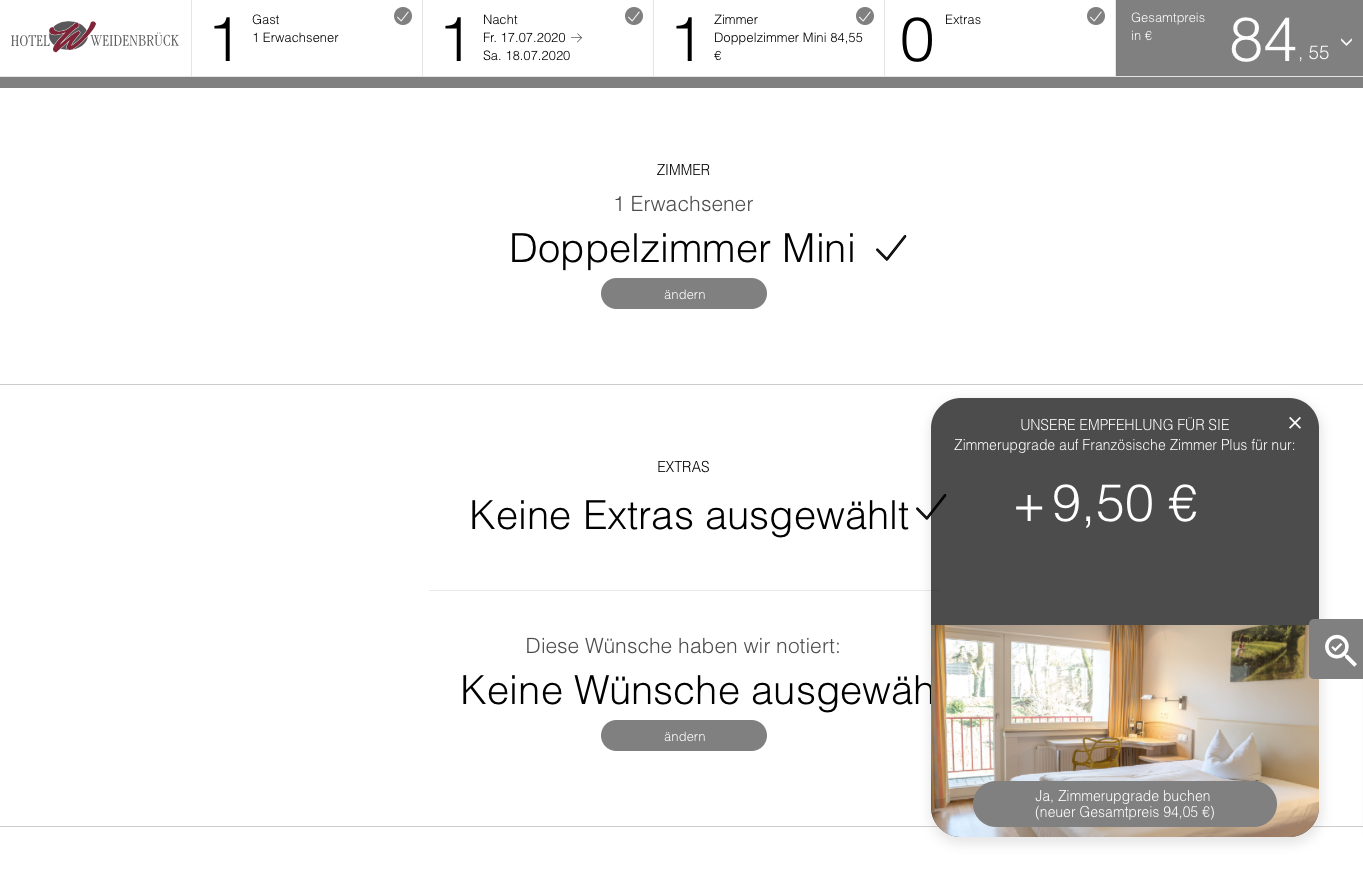 16. Price
CultBooking costs less than an espresso per day, less than 1.00 EUR/day. When a complex set-up, there is a set-up fee of around 249 EUR, one-time payment.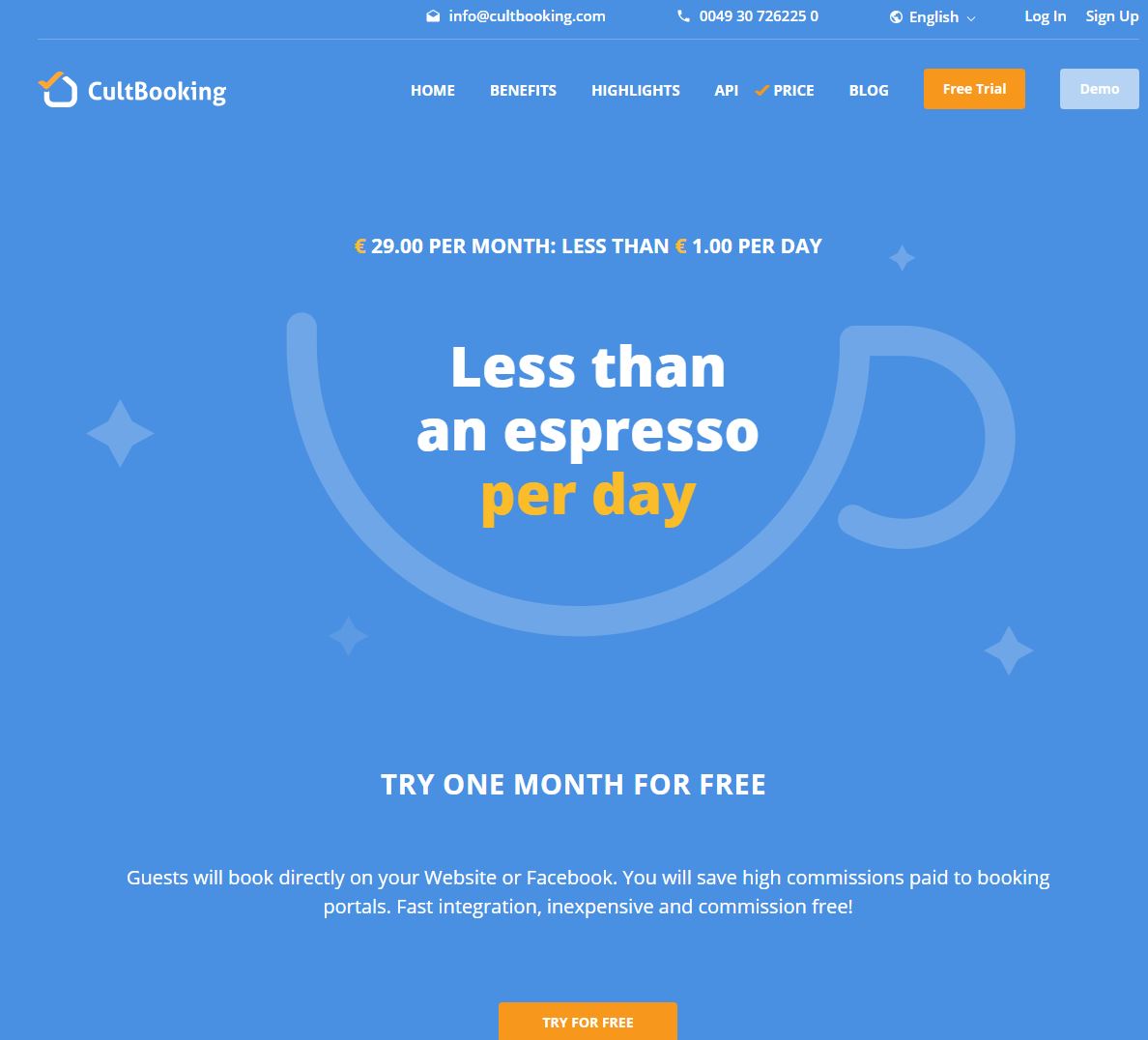 On the official website of HotelNetSoltuions there is no price displayed. From various sources, we discovered the price is quite high with a one-time set-up fee of around 2.000 EUR and a monthly fee cost of around 200 EUR. This information needs to be double-checked.
Based on this analysis and comparison with HotelNetSolutions, CultBooking has seen there are some new features needing implementation and development. Currency exchange and price comparison widget are already being on the road map and will be launched soon. 
Why choose CultBooking?
Affordable: less than 1.00 EUR/Day for all the features needed to obtain direct bookings and transforms visitors into guests. 
Easy to get set up: add a link ULR of code to your own site, and you're done. Yes, the hotelier's own website becomes instantly an e-commerce platform, ready to receive direct reservations. 
Easy to start getting bookings today:  visitors will be able to check your availability and prices in real-time, with no need to call you or send an email. This is a very convenient and great feature for each user, new guest, or loyal guest. 
Clean and simple design: guest is not overwhelmed with too many options too much information at the same time, but the information is offered in a structured way in steps and new pages, rather than a long landing page. 
Connects with PMS and Channel Manager: right from the start, CultBooking lets you connect seamlessly with hotel software PMS and channel management systems, in an easy way. Moreover, the connection is free.  
We hope this article has cleared some things up for you, and that you've found the info you need in order to choose the tool that's right for your hotel and property. If you're still unsure, give CultBooking a free trial with our demo: set-up is quick and easy, and you can start receiving bookings from your users right away. For questions, contact us via chat or email: info@cultbooking.com