Updated: Oct 2022 / Feb 2021 (BA)
2021 is here. Are you all set for the year? Does your business already boast of a nicely designed webpage that is both responsive and modern? 
Or is it your 'new years' resolution to get one? Have you checked out where to start? Wix or WordPress? If you are wondering how to improve the first impression a potential guest, these are some of the first steps you should be taking.
Next, you have to think about what else your on-line presence requires.   No matter how nice your webpage looks you have to make sure it's not an empty facade of some kind of 'internet cardboard'. No, it needs to be built on a solid foundation that offers your guests to quickly and reliably book on your webpage. That concrete foundation you need is a professional booking engine, which is just as crucial as the design of your webpage. 
A booking engine is not a stand-alone application. It is a hub that speaks with other crucial systems, for instance like the Property management system(PMS) For veterans of the hotel industry, a PMS is the system version of your front desk. A virtual employee that works 24/7 making sure that every bit of data is in sync and that systems are speaking together.
 The reason why a potential guest leaves your website is not that he has decided to visit his aunt in the suburbs and given up on travelling. No, he has left because your webpage did not fulfill the expectations a modern user expects. Now, he is on another platform booking his reservation, same dates and unintentionally books your hotel, but now you have to pay an OTA a commission, something you could have avoided. 
What went wrong? With a PMS system, your virtual front desk would have avoided losing that booking. How you might ask? 
The PMS software makes sure that if room 101 is available tonight, it is also available on your webpage and every OTA channel your rooms are connected with. The PMS facilitates your hotel reservation management by helping you out with administrative tasks, like the aforementioned virtual front desk employee. PMS makes certain that your channel management is in sync, you can even let it help you with housekeeping and of course occupancy management and pricing so the rooms display the correct rates online as it processes your guest's payment. 
The above points are just a few many reasons why a versatile Booking Engine like CultBooking is essential for any serious property hotel.
What is a PMS (Property Management System )? 
Traditionally, a Property management system is in its simplest form a software specifically designed to enable a hotel, or a group of hotels to manage front-office capabilities. Basically a virtual version of your front desk. PMS helps hoteliers with booking reservations, check-ins, check-outs, room inventory, managing room rates and processing payments. A PMS system does not only do front desk it also helps out in the back, or the back-end as it is called in software for example by simplifying paperwork, taking care of invoices and creating reports.
We can tell you quite confidently that a PMS is a today instrumental to any hotel's success by helping you deliver amazing service experience to your guests.
How does it work 
Many of our users have in some cases developed a relationship with a specific PMS service for a long time. At CultBooking we connect with over 40 PMS, that way we make sure that our users can always integrate their PMS of choice into our Booking Engine. 
To connect the two together is very easy. (a picture)
For those that find this process a bit daunting please feel free to contact our customer service. 
Why you need a PMS?
A PMS system is your 24/7 virtual employee that is always on top of things by helping you plan ahead and have full awareness of how busy your hotel is, or help you find out why it isn't busy enough via reporting modules and dashboard. 

Front-desk operations: allows to check guests in and out, issue key cards, track room allocation, manage room-related requests, process payments and issue receipts to guests, and much more.

Reservation management: all inventory information and dates will be integrated with the website Booking Engine and other distribution channels. Therefore, your Booking Engine will display same data that you have inside your PMS and you will receive back the reservations to manage them properly. Also here are included the reservations coming from your Channel Manager, there is a perfect sync and automation in place. 
There are many more features and advantages that make a PMS or Hotel Software an essential tool for your property and hotel, along with the Booking Engine and the Channel Manager of choice. 
The best PMS for your hotel business
While booking a room from a hotel website has become easy via the Booking Engine, choosing the right PMS (Property Management System), also called Hotel Software, is a more complex decision. This list of service & technology providers is created to make your life easier and inform about the various options available in the market. Moreover, here at CultBooking we will be happy to provide you consultancy and test accounts for any system of your choice. The main idea is that you are happy using the technology on a daily basis and make an informed decision. 
Here is a list of providers: 
Apaleo: the freedom to create.
The
cloud platform

to build agile accommodation businesses.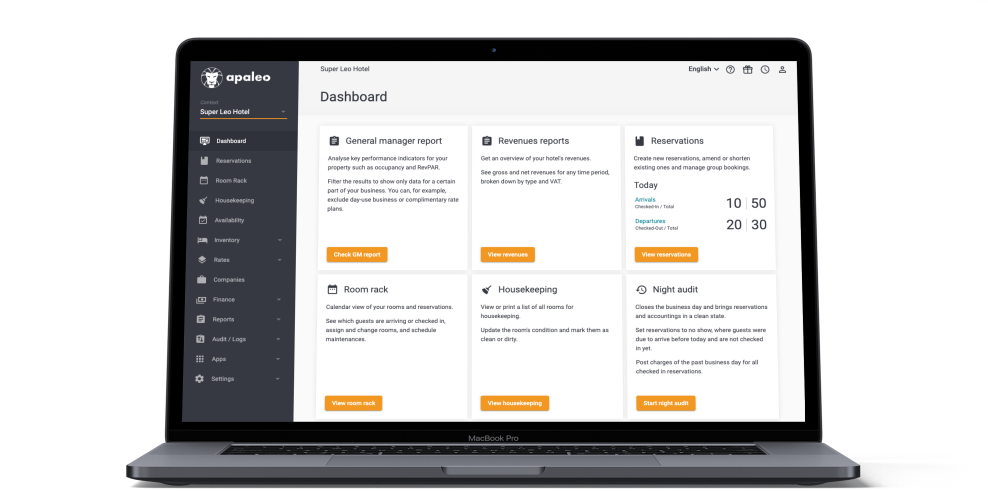 Pricing: From 6 € Per room, per month

The best pack! For hotels with less than 50 rooms, there is a flat rate of 300€ / month.
Headquarters: München, Germany 
Referrals:
Place to sleep: https://www.placetosleep.com/en/hotels/#/booking/search
Haus im Tal: https://hausimtal.com
---
Protel: POWERFUL  HOTEL PROPERTY MANAGEMENT 
SOFTWARE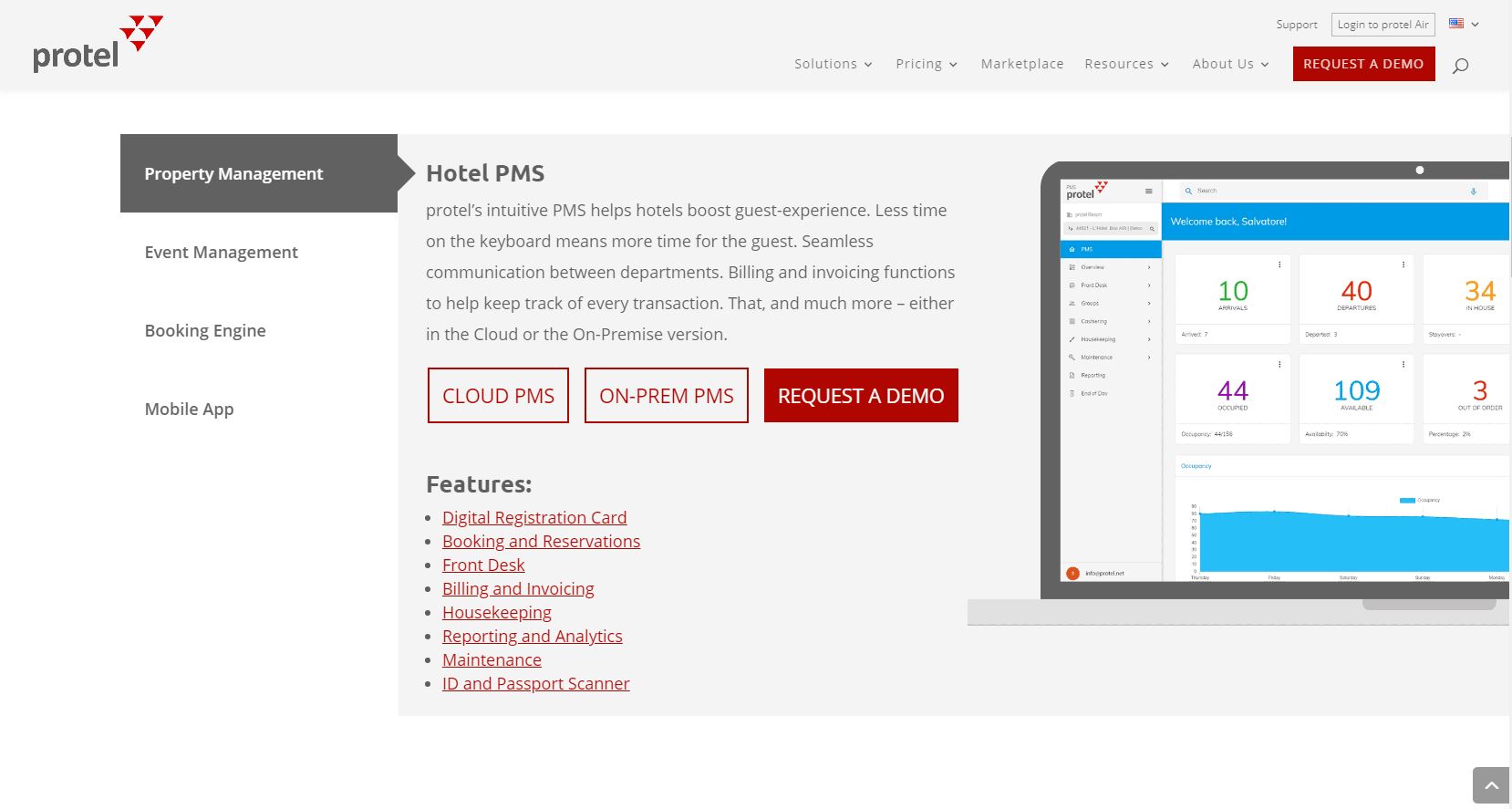 Pricing: On request
Headquarters: Dortmund, Germany 
Referrals: Boka-Hotel
---
Lodgit: EASIER MANAGEMENT FOR YOUR HOTEL OR B&B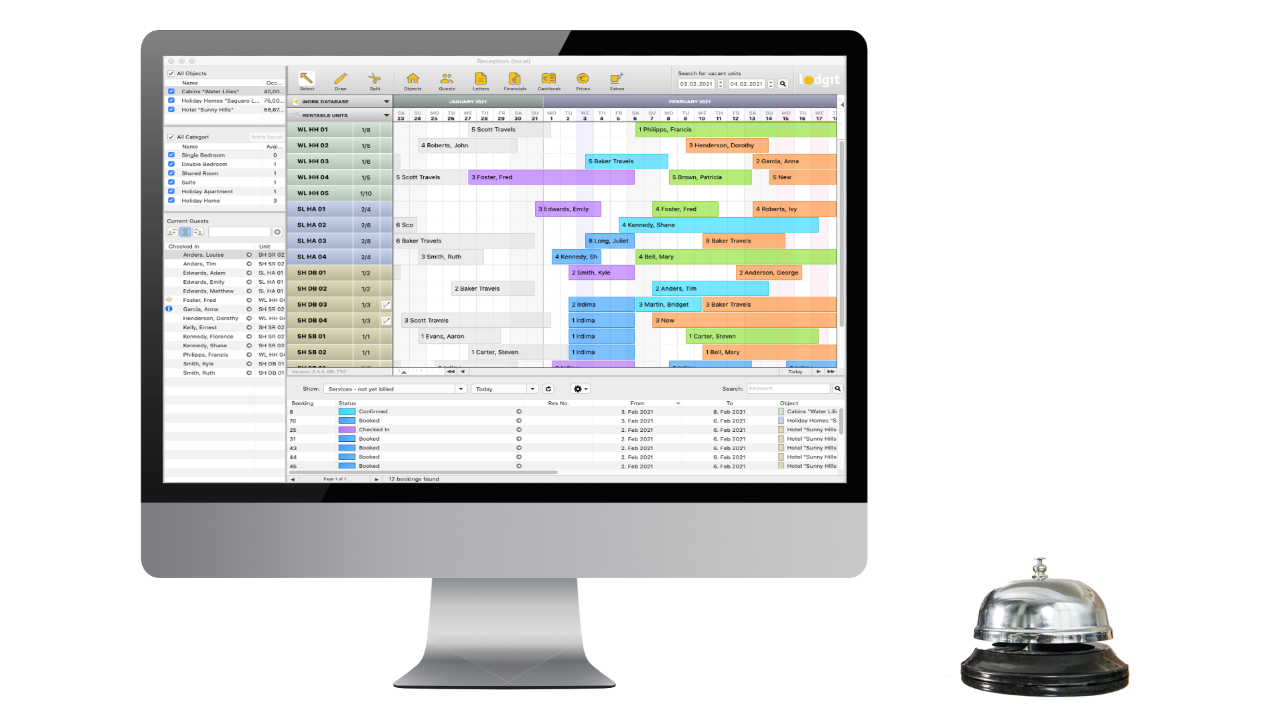 The cost of the PMS is dependent on the number of rentable units chosen but is generally very affordable for small businesses. A 1-year-license starts from 210 EUR for 10 rentable units and increases to a flat rate of 820 EUR per year for 60+ units. The cost for the additional interface to CultSwitch is 1,00 € per unit/month, more details see here https://www.lodgit.com/shop?lang=en
Headquarters: Leipzig, Germany
Referrals: 
---
Ibelsa: hotel software of the future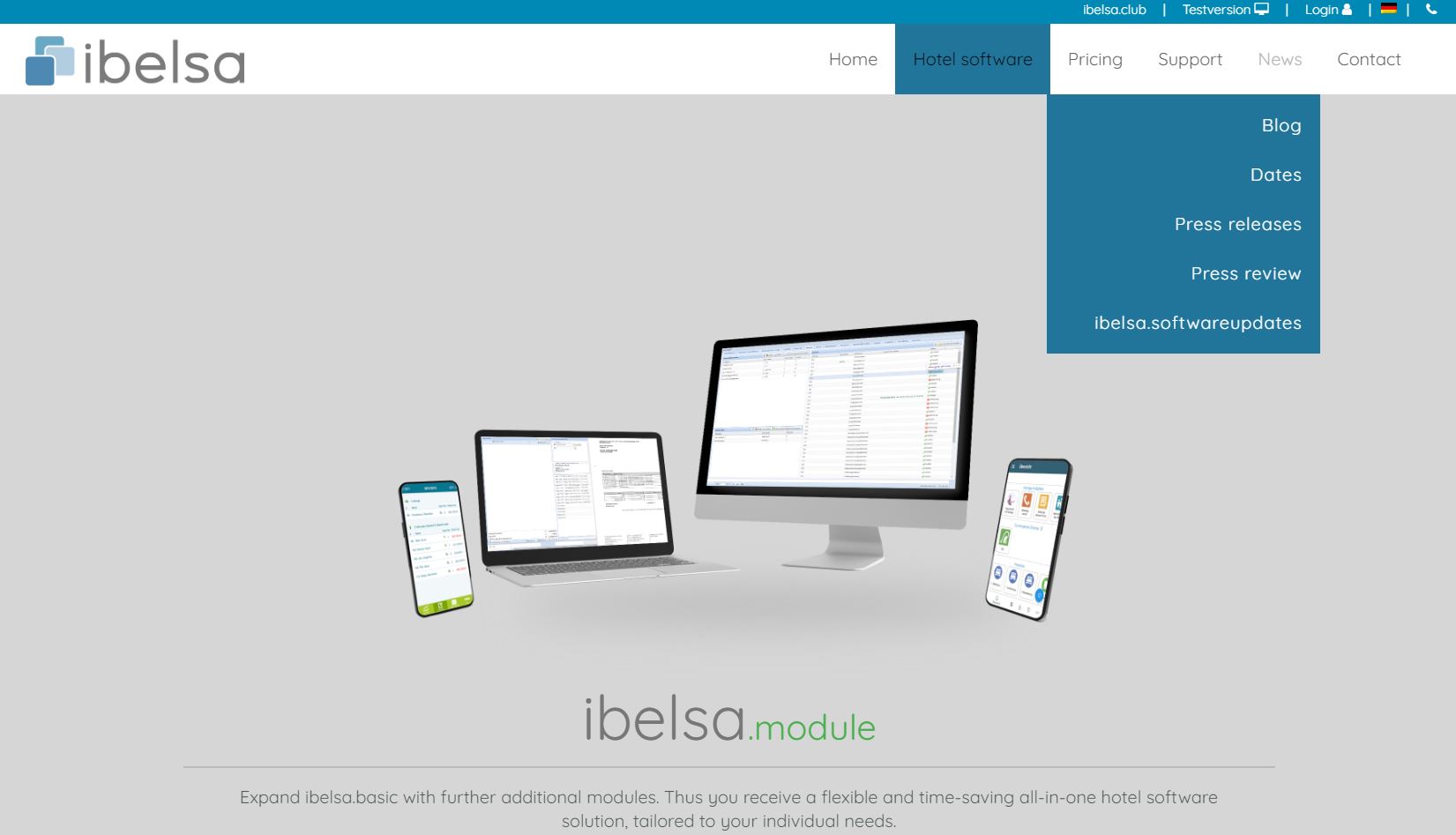 Pricing: From 4.5 € Per room, per month
Headquarters: Berlin, Germany
Referrals: 
---
HS/3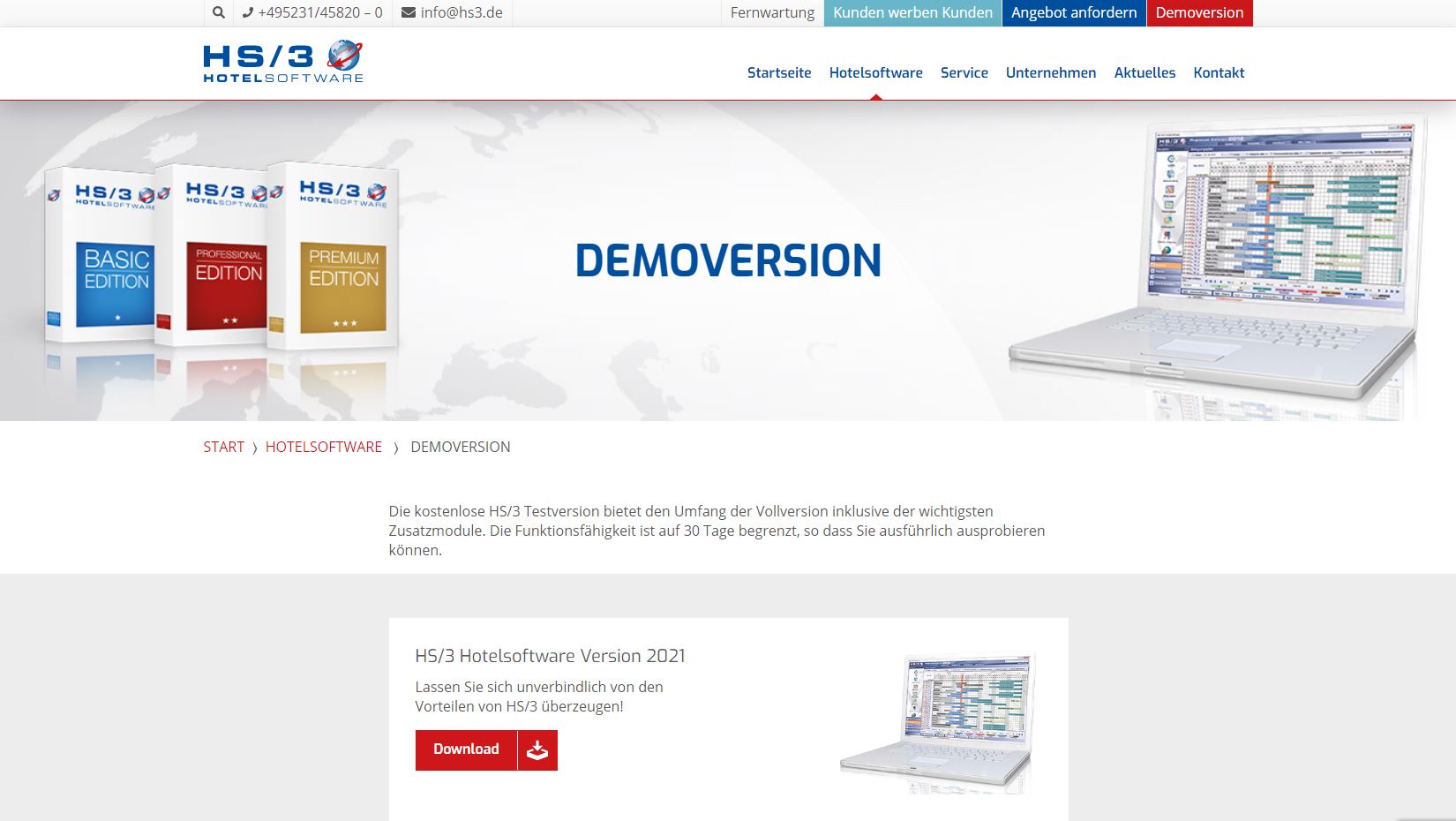 Headquarters: Detmold, North Rhine-Westphalia, Germany 
Referrals: 
---
SoftTec GmbH, headquartered in Sonthofen, Germany, has been developing award-winning software and individual solutions since 1986. In the hotel and catering industry, more than 5,000 businesses are currently already benefiting from SoftTec's products and services. In addition to the hotline hotel software, SoftTec GmbH also offers cash register solutions and various online tools in the area of voucher management and bookability.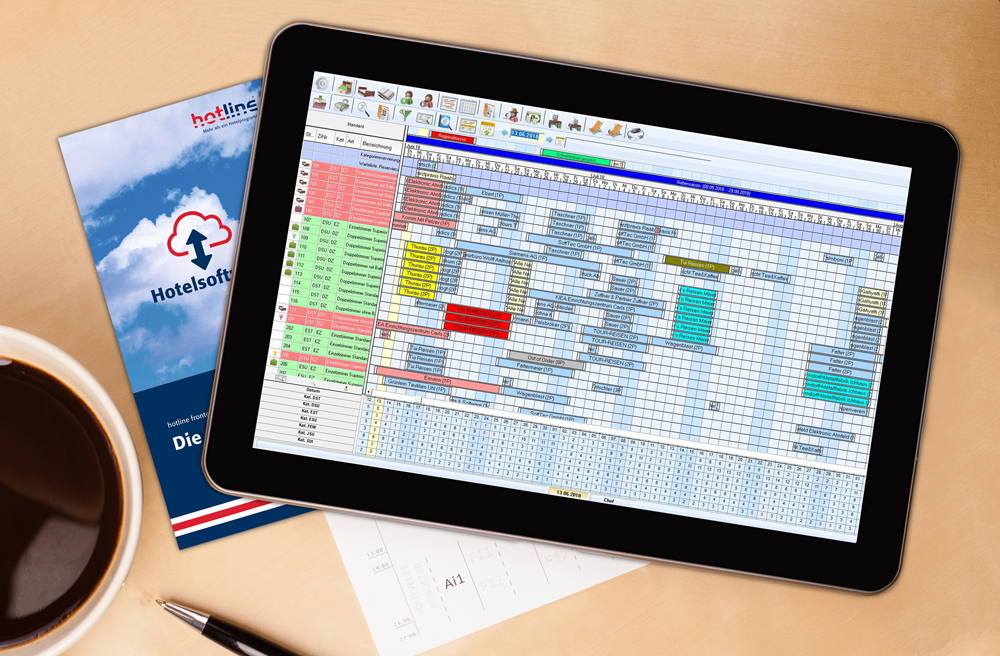 Pricing: Pricing depends on the amount of rooms and interfaces. Starting from ~ 700 Euro.
Headquarters: Hindelanger Straße 35, 87527 Sonthofen, Germany
Referrals:

Blauer Karpfen in Oberschleißheim: https://hotel-blauer-karpfen.de 

Motel Isar in Pilsting: https://www.motel-isar.de

DAS HÜRNER in Ansbach: https://www.das-huerner.de/
---
HOTELINCO: Easy to use PMS that empowers you with everything you need
Web-based hotel management system – ideal solution for your hotel, B&B or guesthouse!
As a complete hotel management solution Hotelinco has many useful features and functions for managing one or more (smaller & mid sized) property units. With features such as online reservations, check-in, check-out, housekeeping and other functionalities – the solution offers all necessary information about reservations and guests, it enables proactive monitoring, planning, managing of activities in the most profitable way, and significantly contributes to the guest's satisfaction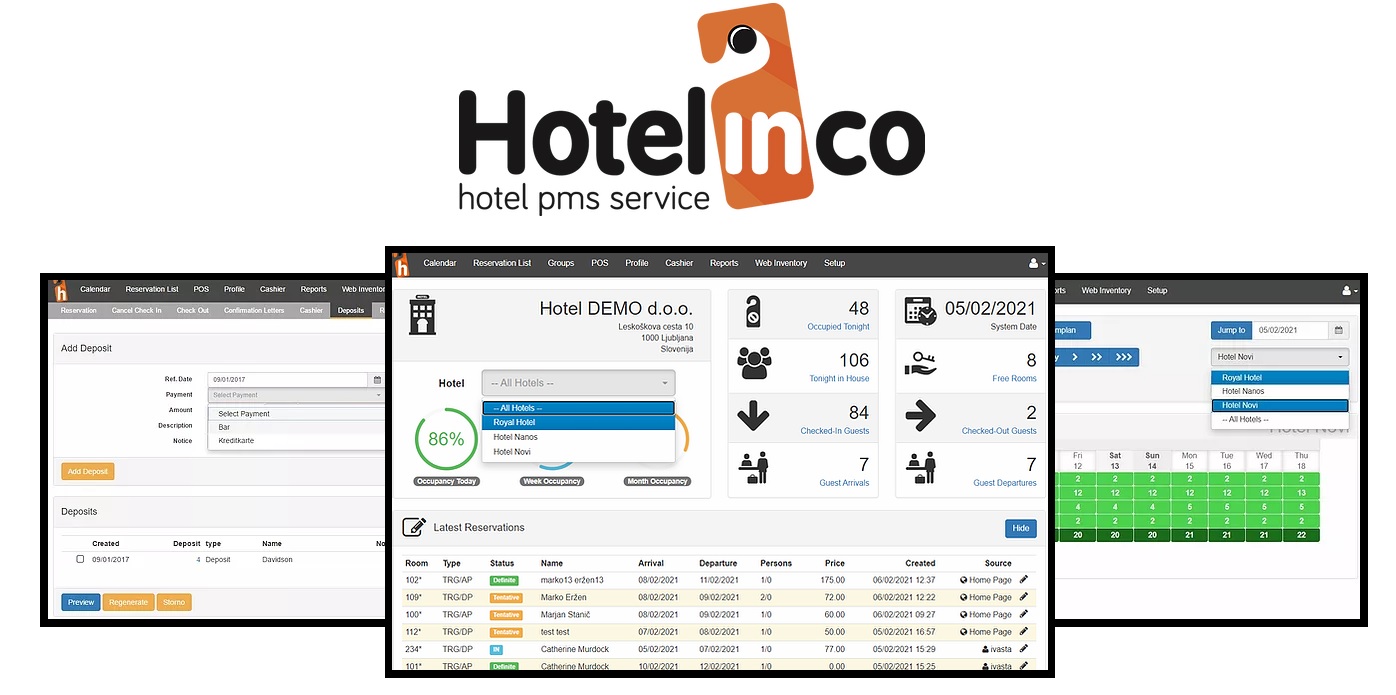 ---
Mews: Make it Remarkable
Mews develops transformational solutions for brands, and remarkable experiences for their guests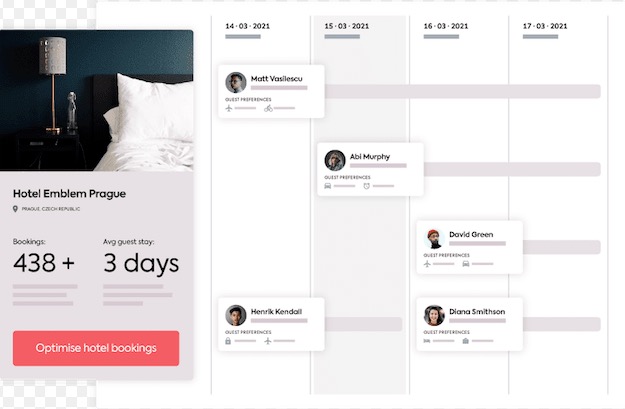 Koncept Hotels –https://www.mews.com/en/customers/koncept-hotels
---