CultBooking Vs. Vioma: which Booking Engine should you use? CultBooking is a great alternative to Vioma
In this article, we have a comparison of two great german booking engines: CultBooking vs. Vioma, going up against each other. From Offenburg, we have Vioma against Berlin's own CultBooking. 
Vioma is more of a conglomerate and is not only a Hotel Booking engine, they are also a Website provider and an online marketing service provider. Vioma has been in development since 2004 and has over 60 employees.
So two quite different companies, both in size and shape.
Let's see how the two compare.
For comparison, we will use a demo website for CultBooking, called the Seaside B&B: https://cultbookingneo.wixsite.com/seaside-demo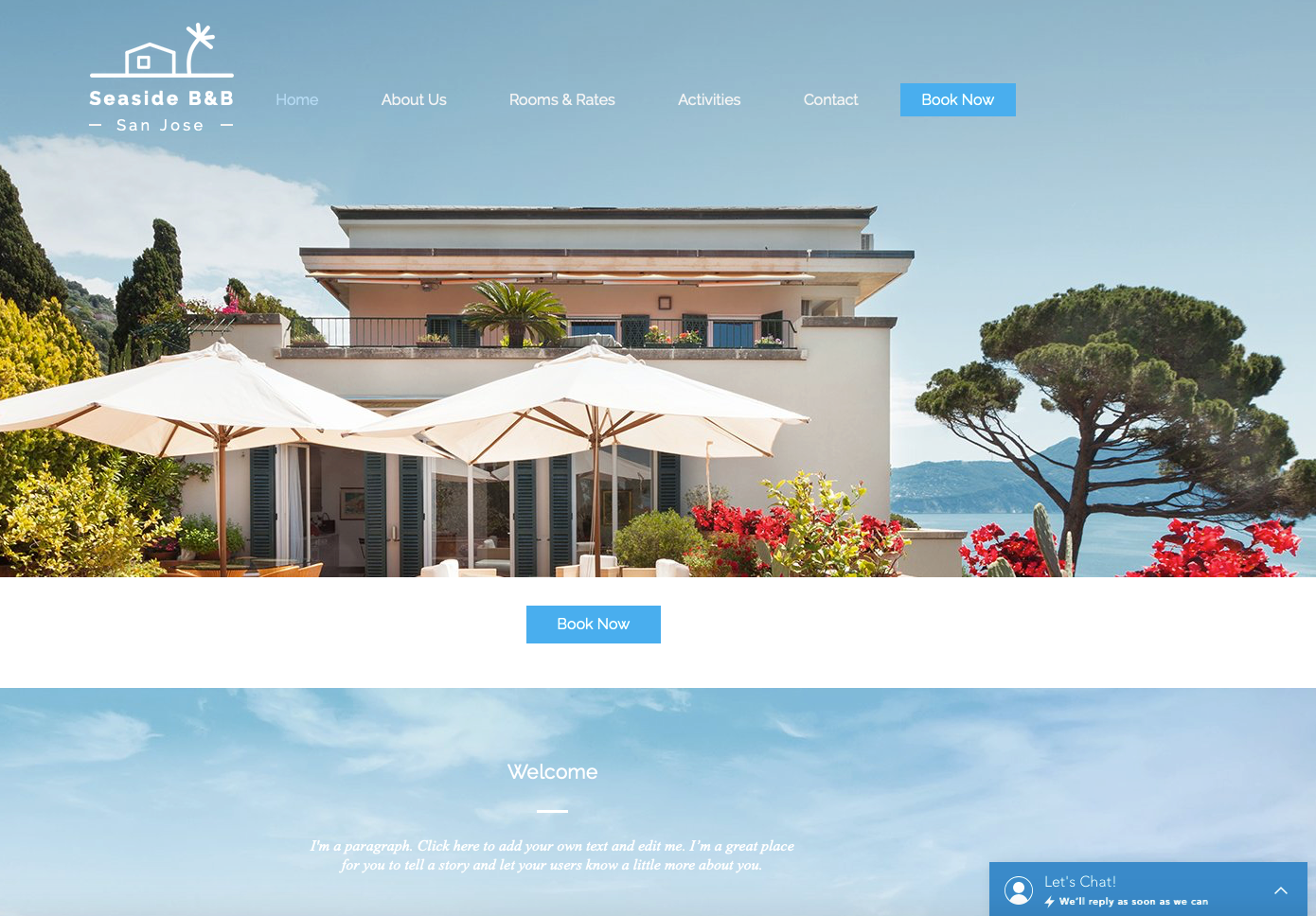 For Vioma, we will use the Hotel Alpenfeur Montafon: https://www.alpenfeuer-montafon.at/online-buchen.html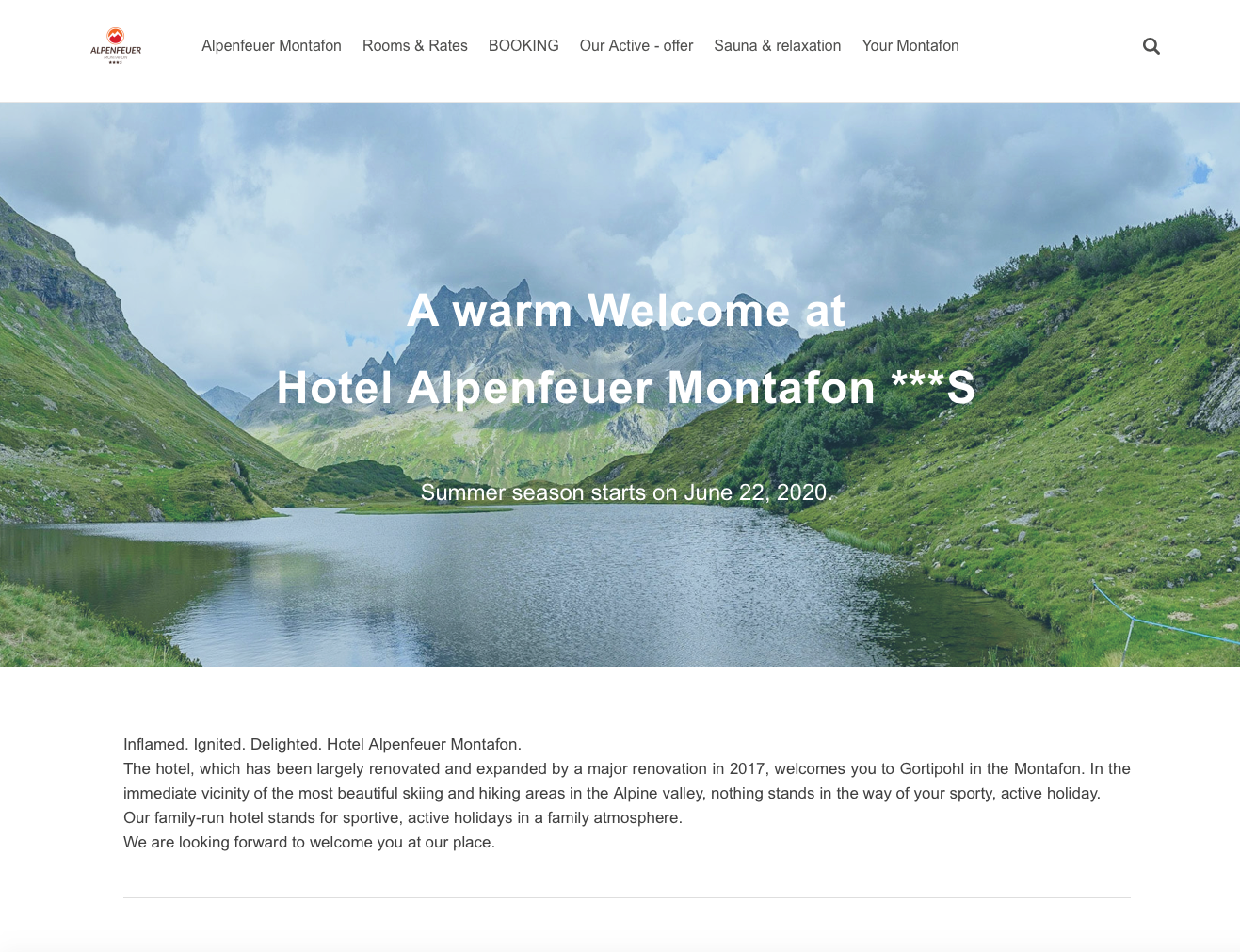 TABLE
1.Booking Calendar
1.1 Smart Calendar
When comparing CultBooking to other booking engines, their smart calendar is usually one of the biggest advantages of signing up with CultBooking. It's sleek, fast and easily customizable by Hoteliers.
CultBooking also has the option for potential guests to turn the smart calendar feature to 'On' or 'off'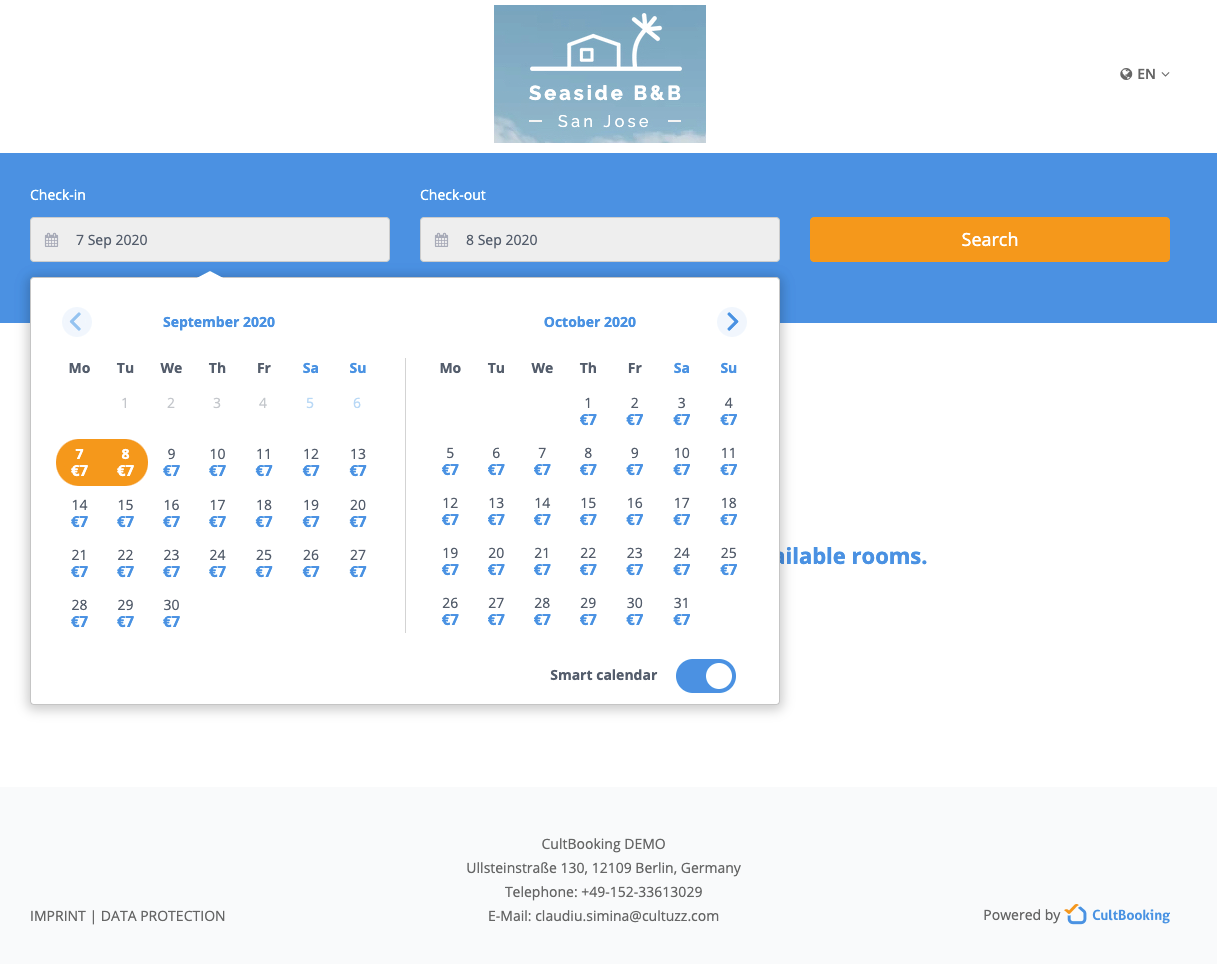 Vioma offers a sleek solution on the technical side. Their smart calendar is highly responsive. The main problem we have with their calendar is its use of space, in both desktop and mobile we found.
The calendar is placed on the left leaving a lot of space empty on the right. Its horizontal orange lines or boundaries if you like is visually confusing. Both lines are inconsistent and don't match up in dimensions.
Its presentation is bland and not very impressive when compared with other solutions on the market.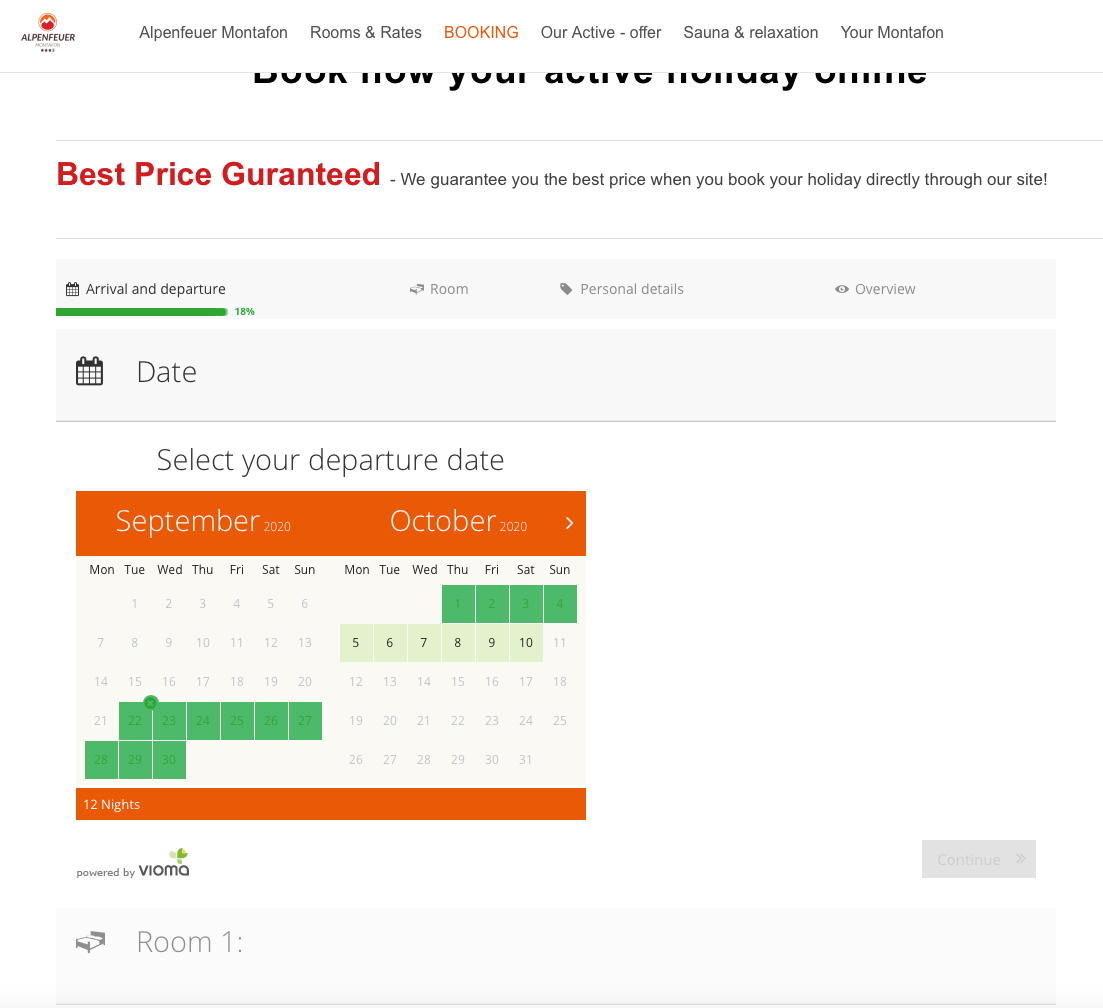 2. Functions
2.1 Promo Code
CultBooking offers a very handy way for guests to insert a promo code during the booking. The function is located just below the check-in prompt.

Vioma has a stand-alone voucher system but there is no information on their website about promo codes or if it is possible to integrate them for Hoteliers.
2.2 Occupancy Prices
CultBooking makes it easy to implement custom rules on occupancy prices. In the example below a potential guest, which apparently likes to sleep in a double bedroom can book a double bedroom for one person, and not be forced to pay for two.
This is an option for Hoteliers as they can decide if they want, for example, the solution above to be a feature to their potential guests.
In the end, this is a great way to maximise hospitality during the off-season and cater to solo travellers who are quite a lucrative market if identified properly.

It is not clear with Vioma and this feature. We tried to book a double room for one person by using the booking engine on the Hotel Alpenfeur. When we selected one person and then a double room all room options were instantly greyed out. A message appeared next to the booking advising the guest to contact the hotel directly for such enquiries.
This we found odd and very limiting. Why would any Hotelier want to do the work the booking engine is being paid for?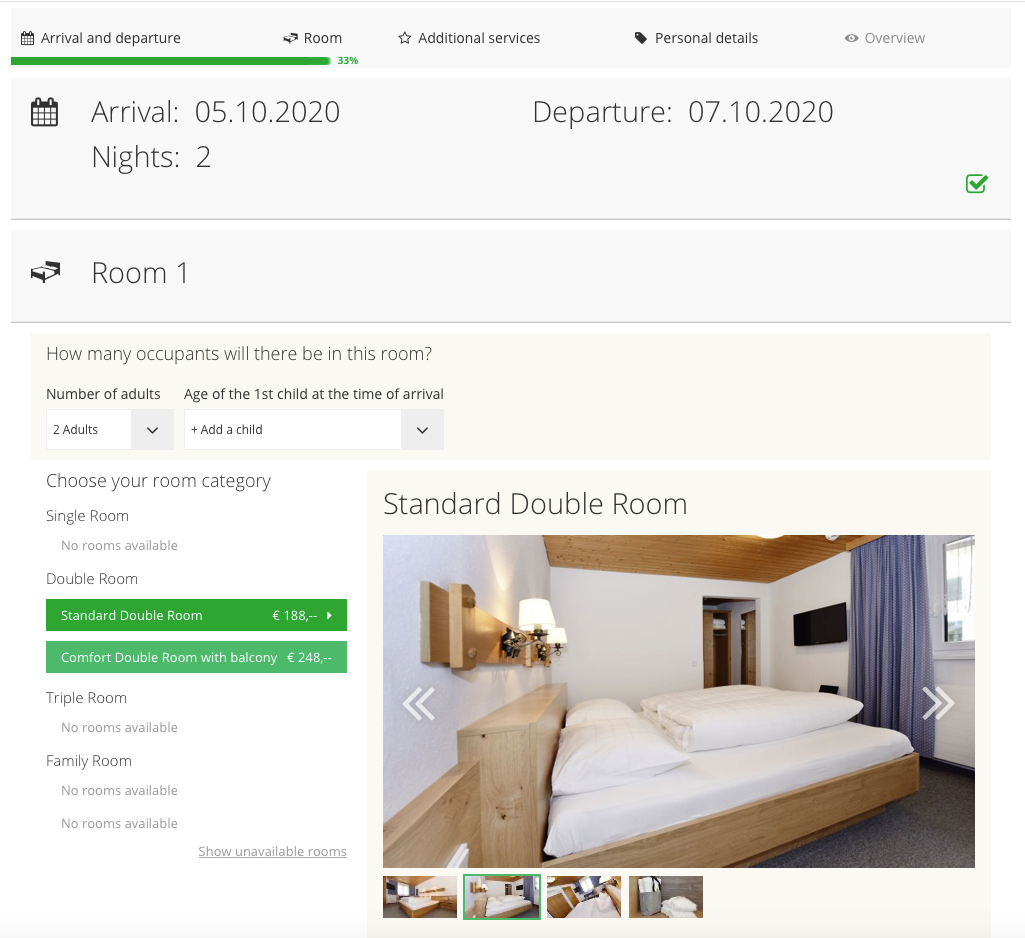 2.3 Children Prices
On CultBooking children's prices are set up individually per each room and allows up to three children with regards to age variations per child. Their method is very simple and is finished during the booking process.
Within CultBooking, children's prices are set up individually per room. The system allows up to three children with age variations per room.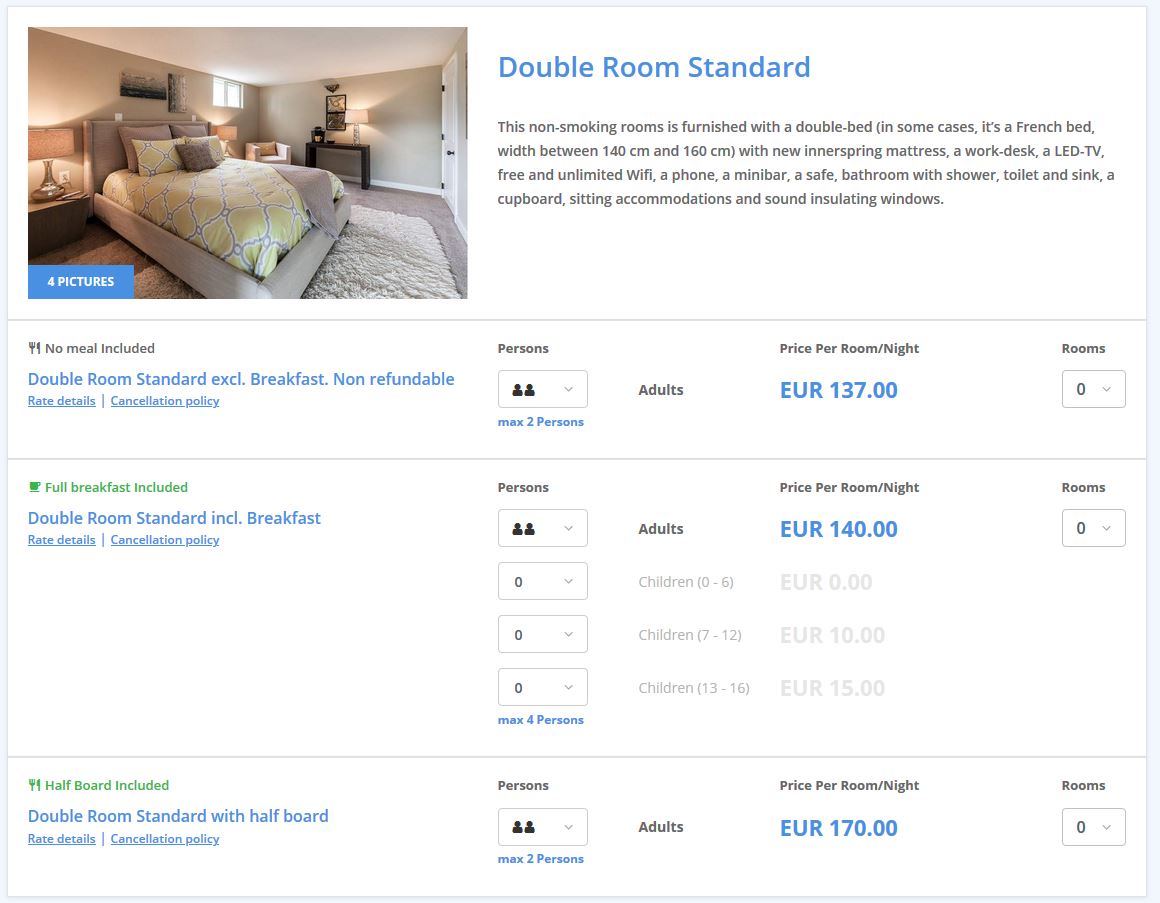 In the Vioma booking engine, it is very simple to add children to the booking. When selected guests are asked to clarify the age of the child and then continue. When finished it is simple to add another child to the keeping and follow the previous procedure. It is not clear, but the amount of children per room seems infinite at the Hotel Alpenfeur, we are not sure if this implementation is a bug.
In the end, it was not clear that the system indeed allows for the infinite amount of children. The system cannot even guarantee that a room is available for let's say if you try to do a booking with 2 adults and 2 children. To summarize, no matter if you try to book for 2 or 10 children, there is no system guarantee that the room is available or that it even exists.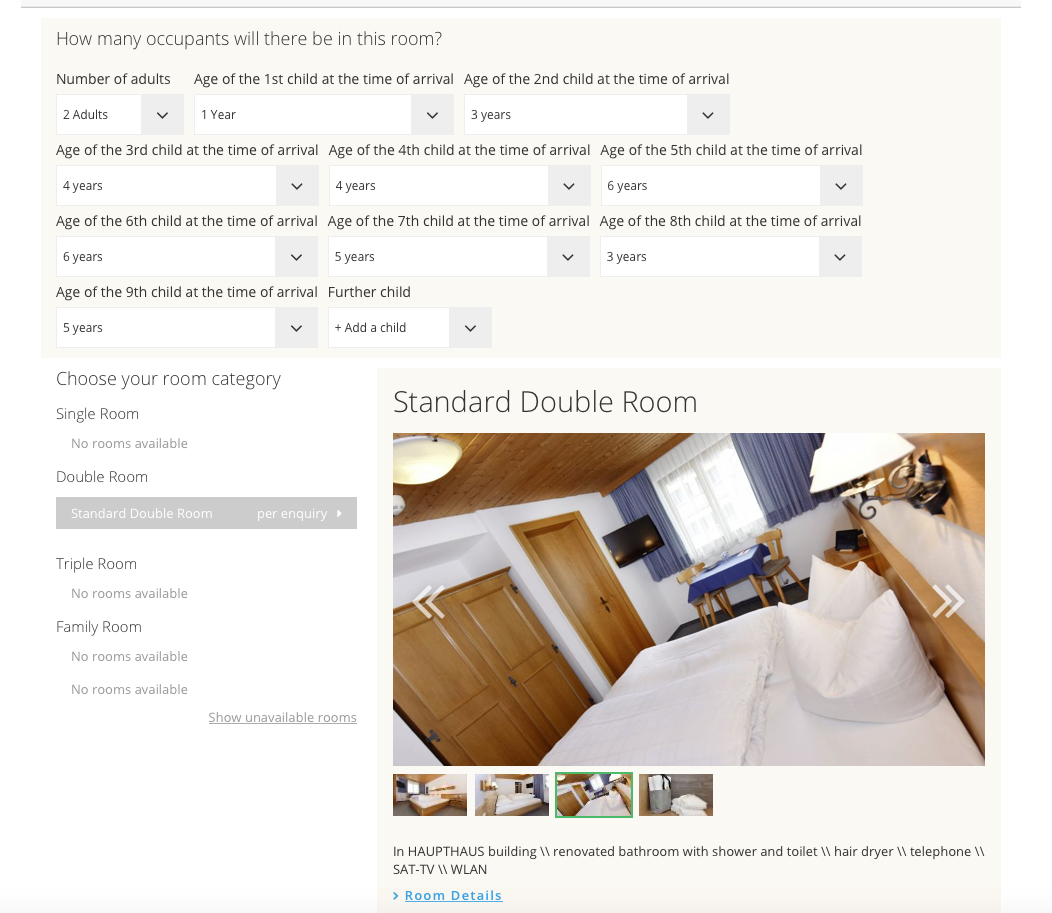 2.4 Booking Multiple Rooms
CultBooking is ahead when booking multiple rooms with its clever system. Allowing guests to book multiple rooms and adding them to a basket. This is a great service for large groups or an OTA. This way they can book based on availability, get all prices upfront and pay in one transaction instead of multiple.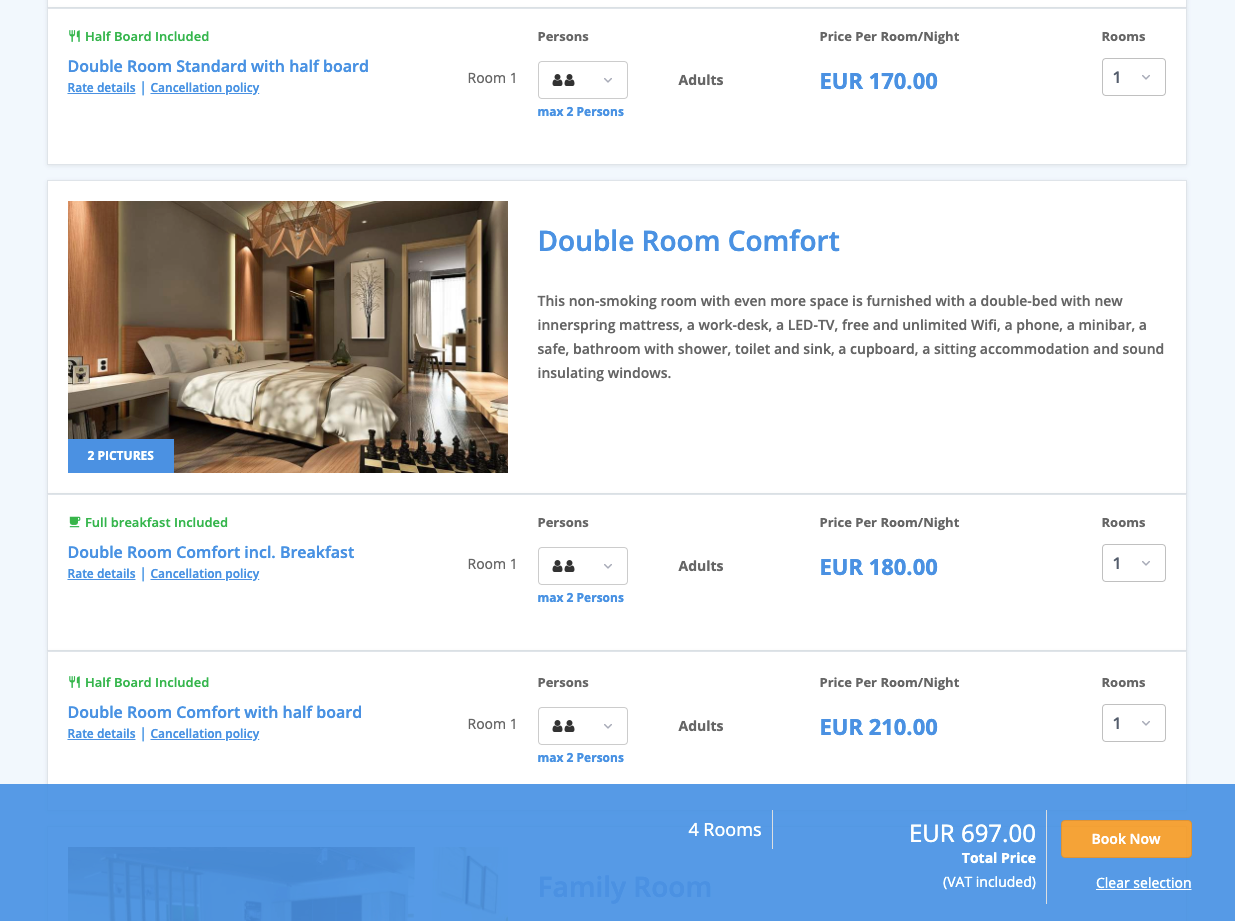 Vioma has a workaround and in the example below the potential guests have to for starters find the option. Then they have to add another room to the booking. It works but seems overly complicated and tedious.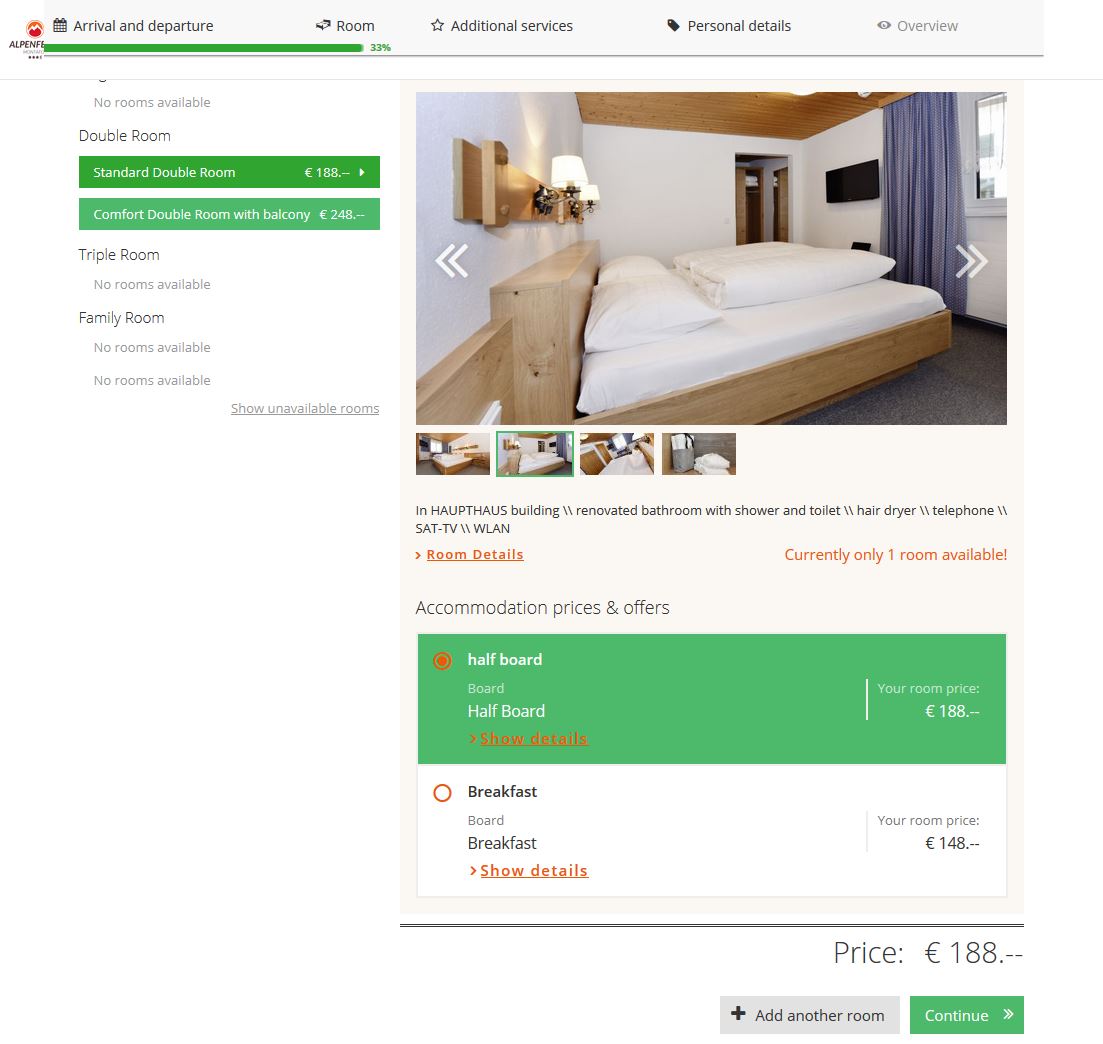 2.5 Payment Gateway
CultBooking offers all major features when it comes to Payment Gateways. Including a secure collection of credit cards for later payment, secure and fast transactions and to pay at arrival.
CultBooking is in partnership with Mollie payments.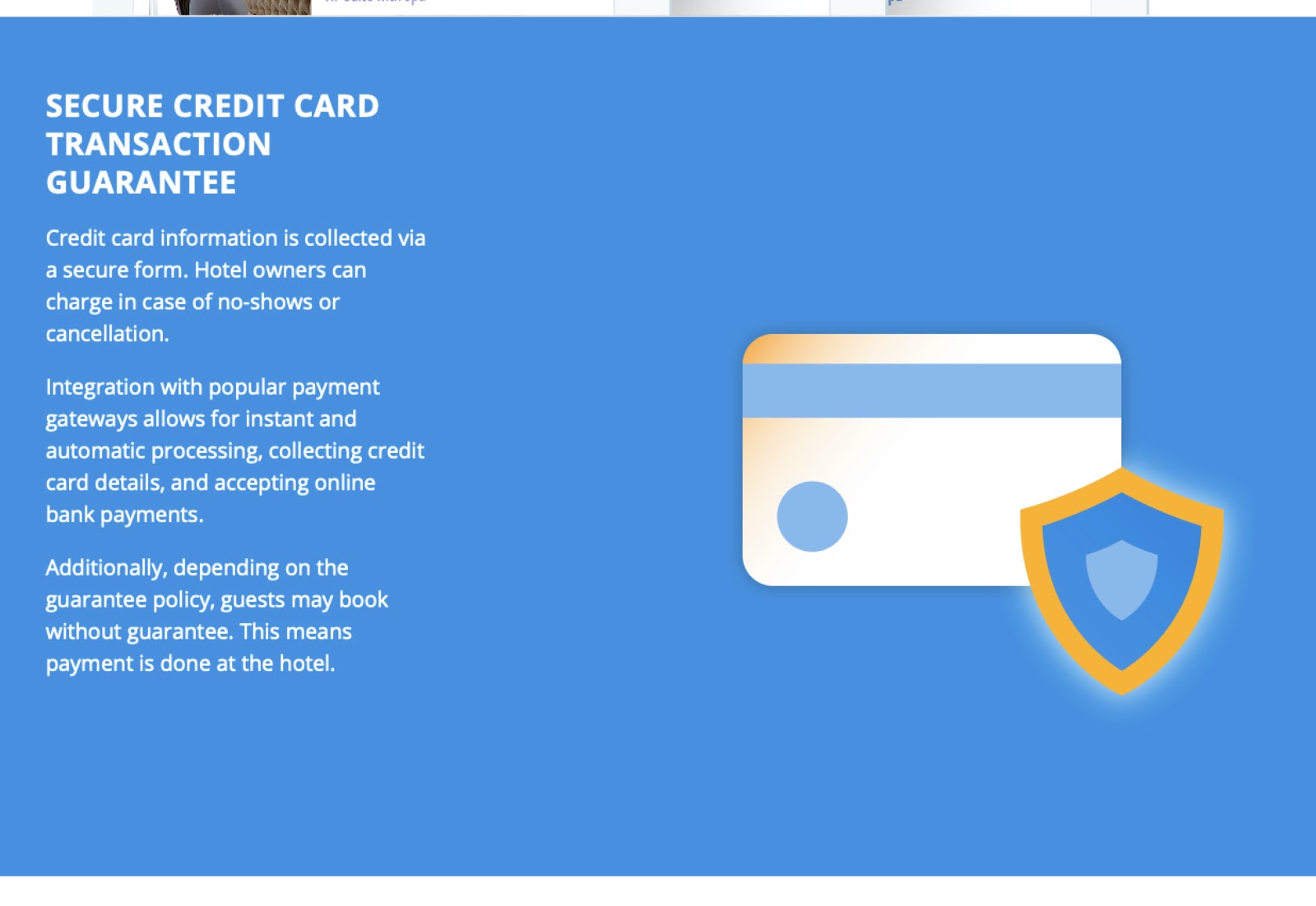 Vioma has all major features as well, as is customary with all leading booking engines, except their system takes a 30% deposit at the completion of each booking. They also have great partners and offer guests the option as well to prepay or pay on arrival.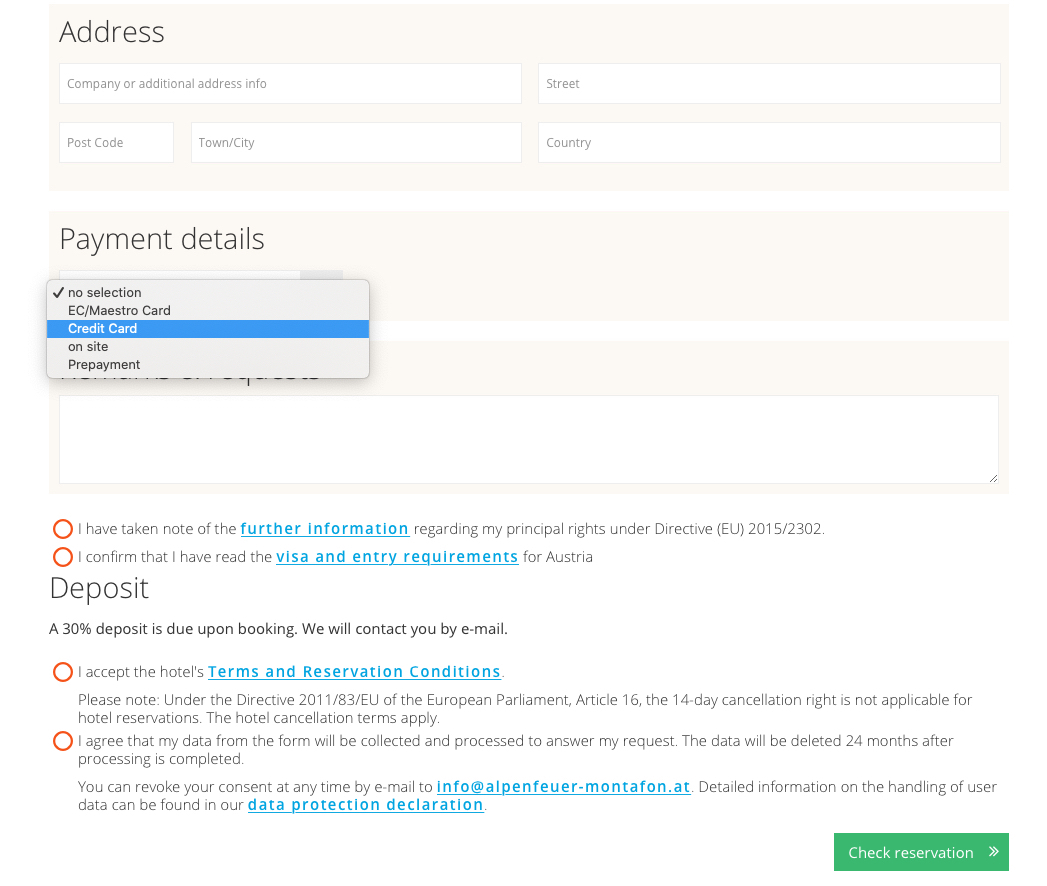 3. Add-Ons
3.1 Travel Insurance
CultBooking currently does not have any options or features for Hoteliers to offer travel insurance. This feature will possibly be implemented in a future update.
Vioma offers travel insurance in partnership with Allianz.
3.2. Extra Services
Both engines do well at this step and are fairly similar in execution and practice.
After a guest has chosen the type of room and continues the process the option to order extra services becomes available.
This is a very simple way for hoteliers to upsell their service. In the demo provided by CultBooking, the guest can see upfront for example the breakfast and its price and add the extra service to the booking with 1 click.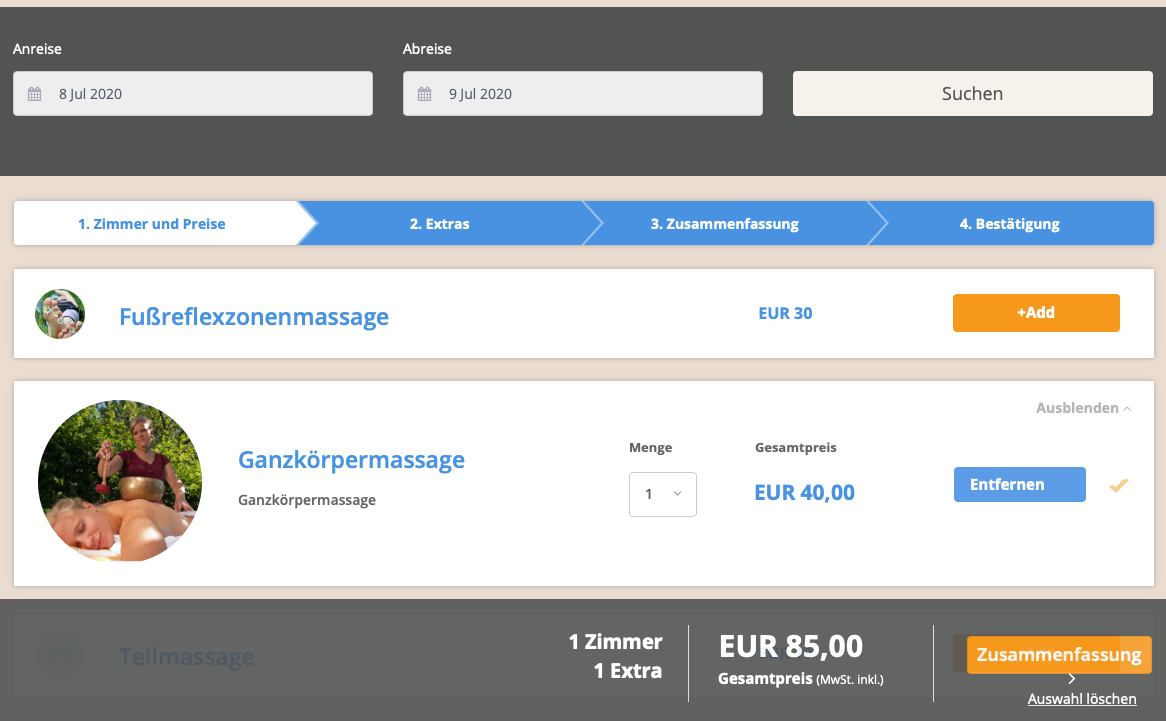 In the example at the Hotel Alpenfeur, as it is a specialized resort, guests can choose to order in advance a skiing pass. The possibilities are endless for Hoteliers, it could be anything from the hotel spa to a bottle of champagne at arrival.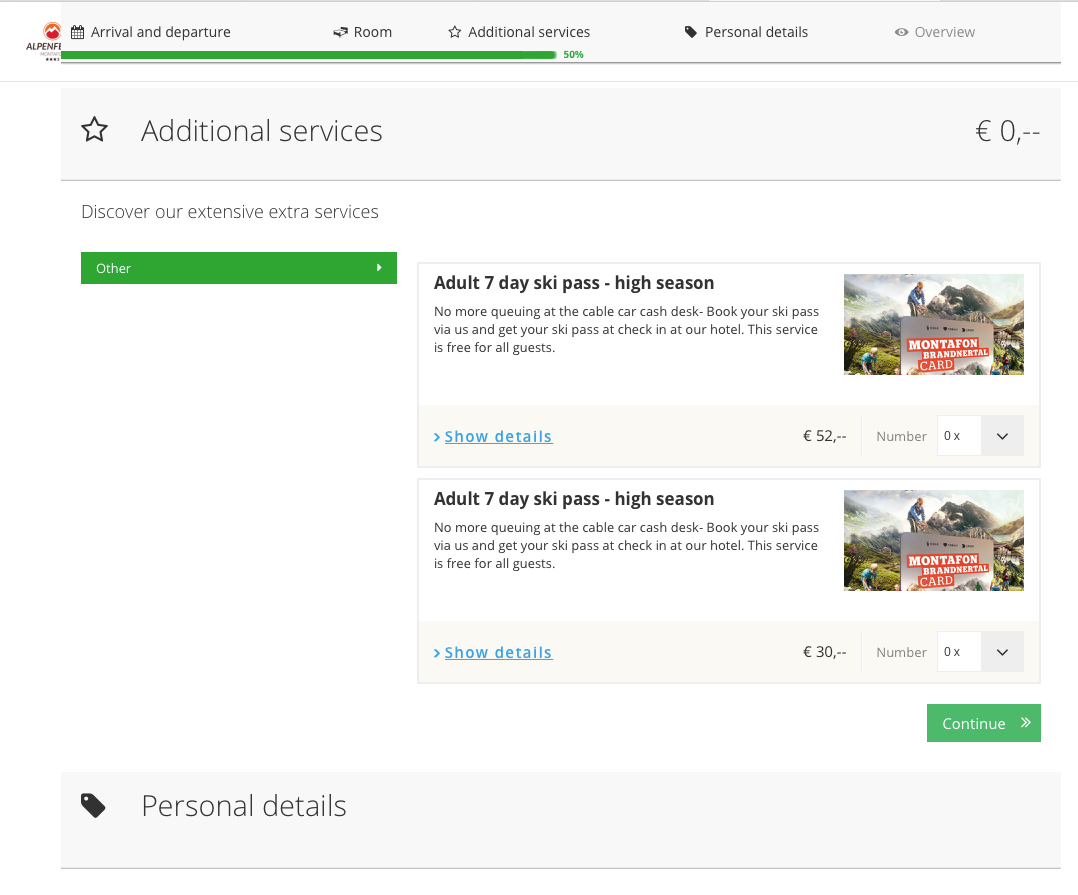 4. Internationality
4.1 Multi-Currency
CultBooking offers 6 currencies at the time of writing and is currently developing this feature more extensively.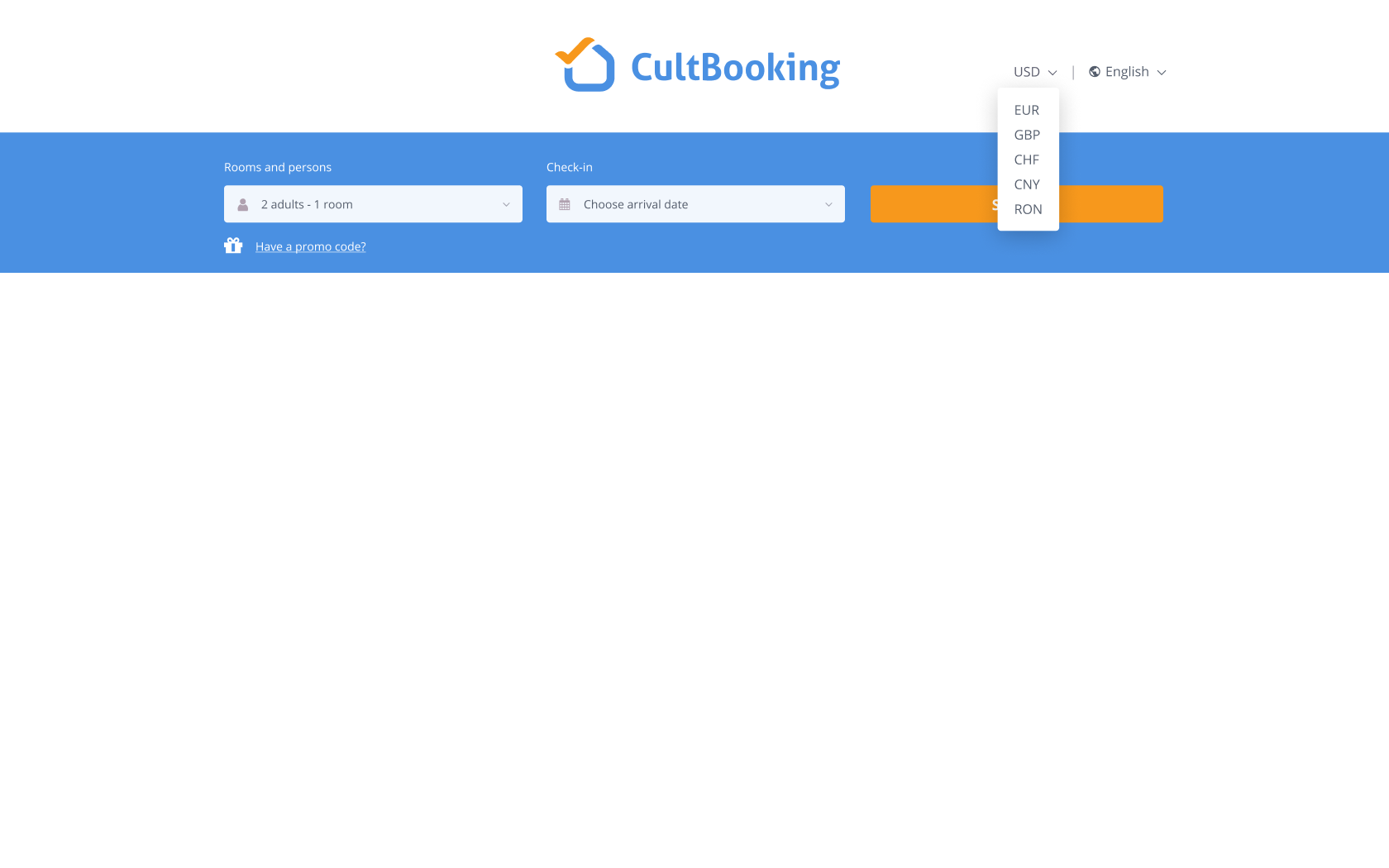 Vioma only has EUR and offers no currency conversion. When checking their website and their pay system their is no mention of any currency converters.
4.2 Multi-Languages
In the ever inter-connected globe, multi-languages are always a popular feature. CultBooking currently has seven European languages and is working on implementing other languages.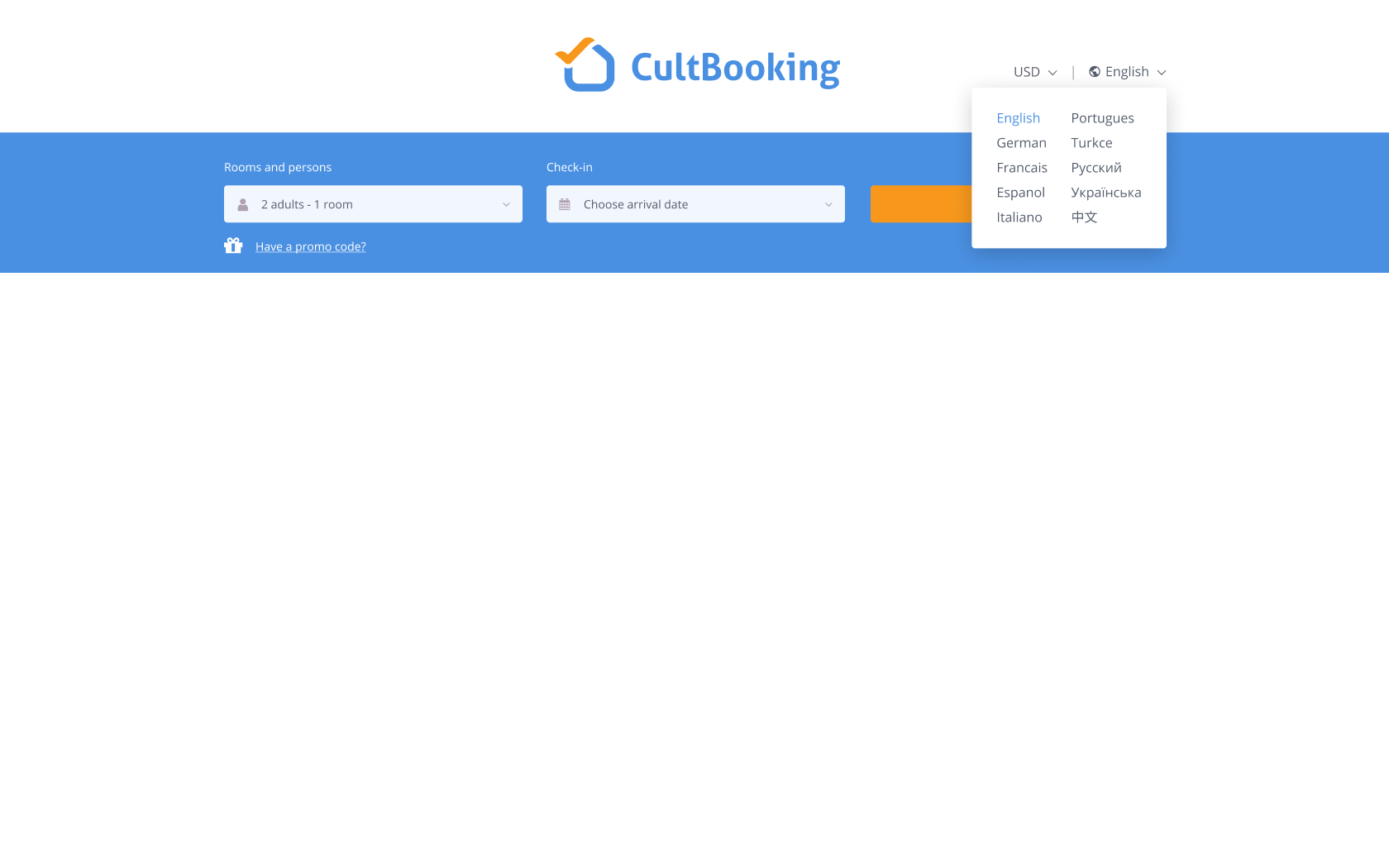 Again, the Vioma website is not very clear on this so we use the Hotel Alpenfeure for comparison. There are two languages available, german and English. When I first entered the website for this article it took a few seconds to find the german icon in the top right corner.
We found out that it seems like having only the two languages is something either decided by the Hotelier or perhaps their subscription is limited to only two languages. After some extensive search, we found out that Vioma has other European languages, which means that languages are activated during the initial setup of the booking engine.
The impression we get is that Vioma seems to be more focused on the local market then the international market space like CultBooking.
5. Personalization
5.1 Cancellation Tag
Neither booking engine offers the possibility to cancel a booking directly from the front end. Guests need to check out their confirmation e-mails and locate their booking ID. Both CultBooking and Vioma supply specific links which guests can click on to receive instructions on how to cancel their booking.
6. Support
6.1 Live Chat
CultBooking offers live chat from their official website as well as the possibility for Hoteliers to integrate live chat, either by using their staff or by implementing an automated chatbot service which can assist guests with their bookings. These solutions can be added to either the hotel website or at the booking engine website.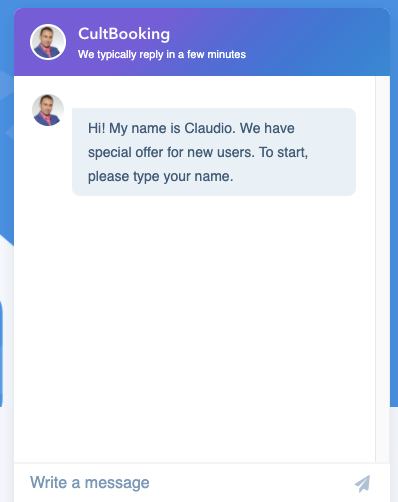 Vioma offers their own 'Vioma support' This feature seems to be available to users that wish to pay for higher tier paying models.
It does not state that the service is 24/7 but mentions that there is a hotline during weekends in case of important problems. What Viamo does unlike CultBooking is to offer training and tutorials of their systems. But let's not forget, Vioma has two other main services besides hotel bookings. They host websites and do online marketing. So it is safe to assume that if a Hotelier has a problem he is not contacting a dedicated live chat for his or her technical problems.
7. User Interface
7.1 Responsive
Today's technology and the booking engine market are interwoven and there is absolutely no tolerance when it comes to slow servers or unresponsive websites.
Both booking engines do a great job with their technical infrastructure.
They are both users friendly for mobile and desktop
An example of CultBooking on an iPhone X.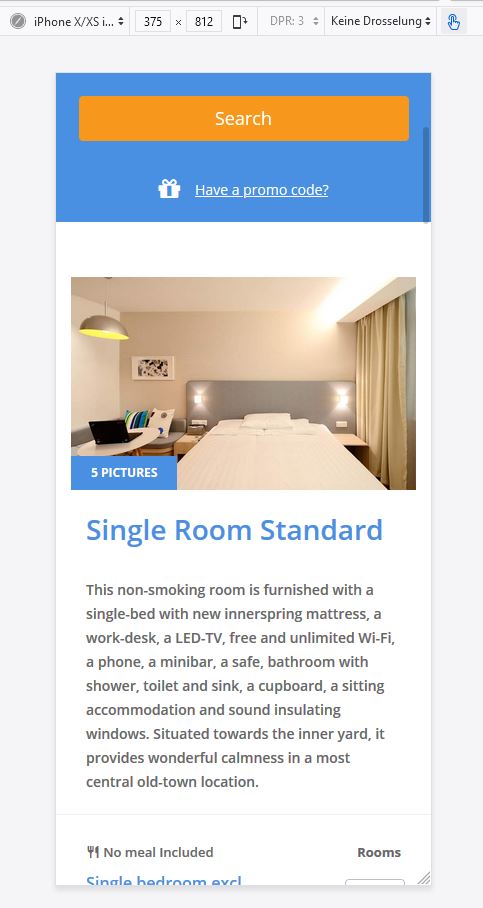 Pictures gallery on mobile, slideshow: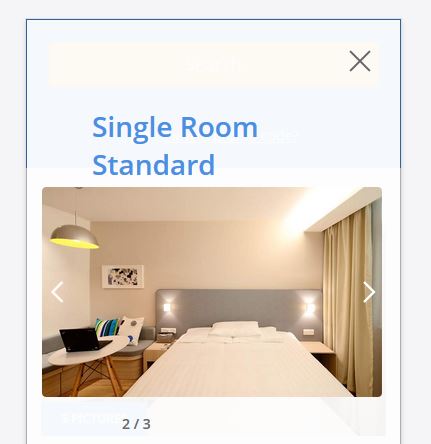 Vioma on a mobile device.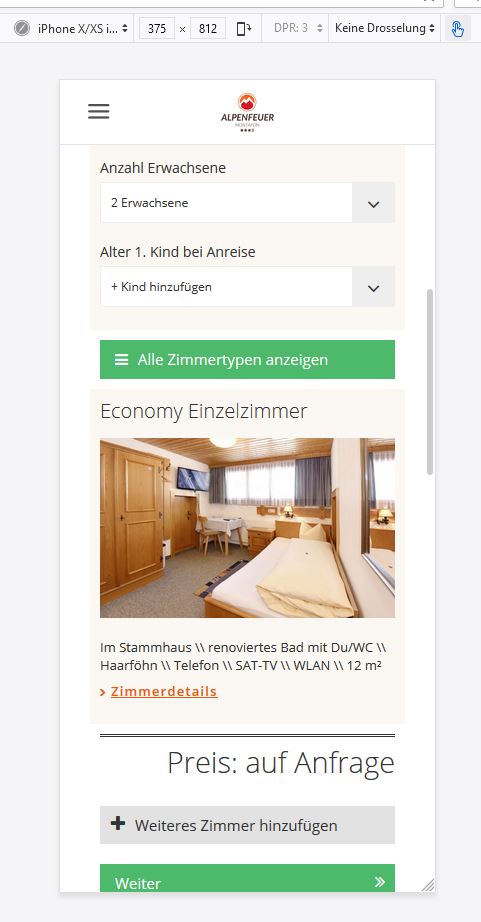 8.Hierarchy
8.1 Multi-Property
CultBooking is currently developing Multi-property features.
Vioma has an impressive Multi-property feature and is obviously a great solution for Hotel Groups. It links the properties to make sure that they don't lose a potential booking if full to a competitor.
8.2 Room Link
Imagine that a Hotelier can send a specific link with a certain room which is available and has a special price. Cultbooking offers this advanced feature which has created success for many of its users.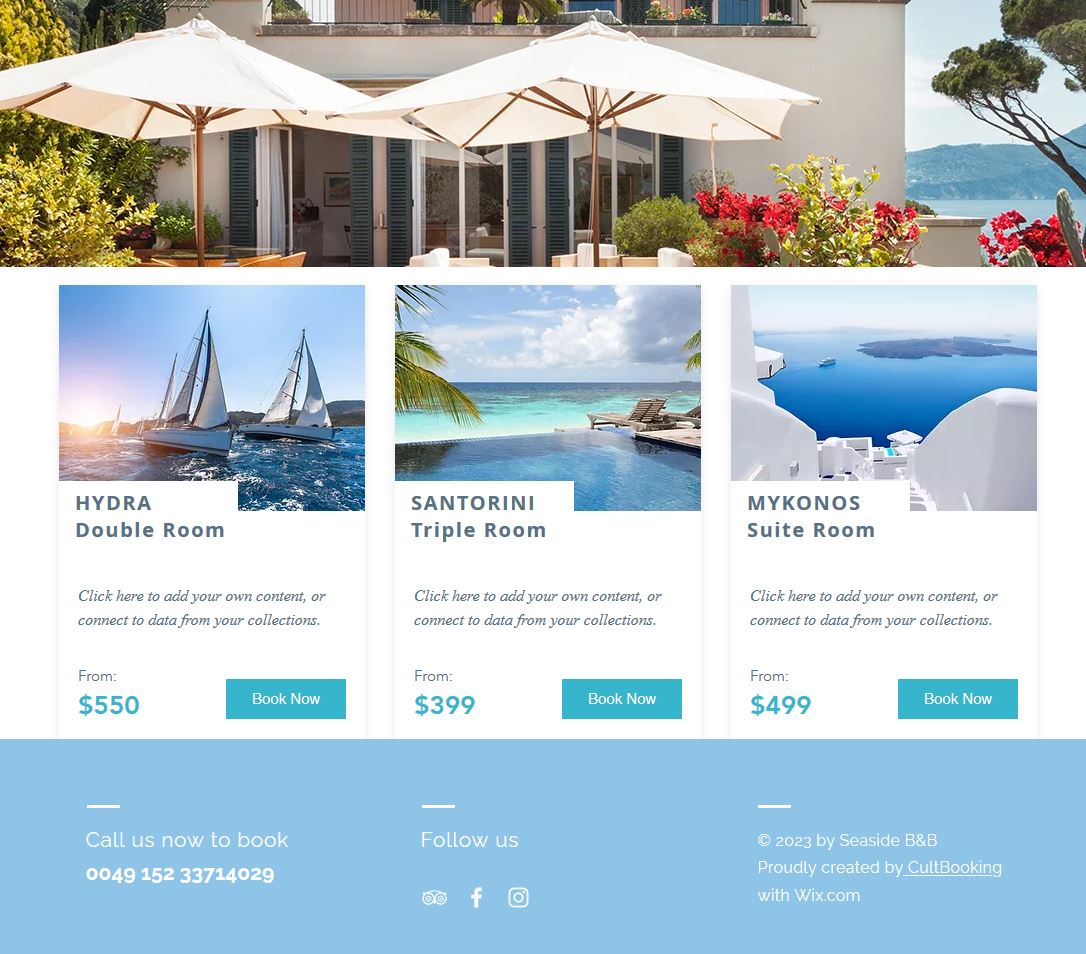 It is not clear if this feature is available for Vioma users. It's not mentioned on their website or in their Information Brochure which is available as a .PDF download from their website.
8.3 Product Link (Packages)
Both engines offer this feature.
With CultBooking you can for example offer a 3-night stay with a default extra service like wine or massage included. This feature can be taken further up to 5 nights with a certain discount for example.
This feature is constantly being updated based on user input and requests.
In Vioma's Information brochure there is a mention of special packages but it is difficult to find out its features on their website.
8.4 Vouchers
CultBooking now offers a Voucher feature, a ready to be used solution for Hoteliers to sell more than their rooms. Check out the example below and empty those cupboards in the lobby! The possibilities are endless for the creative Hotelier.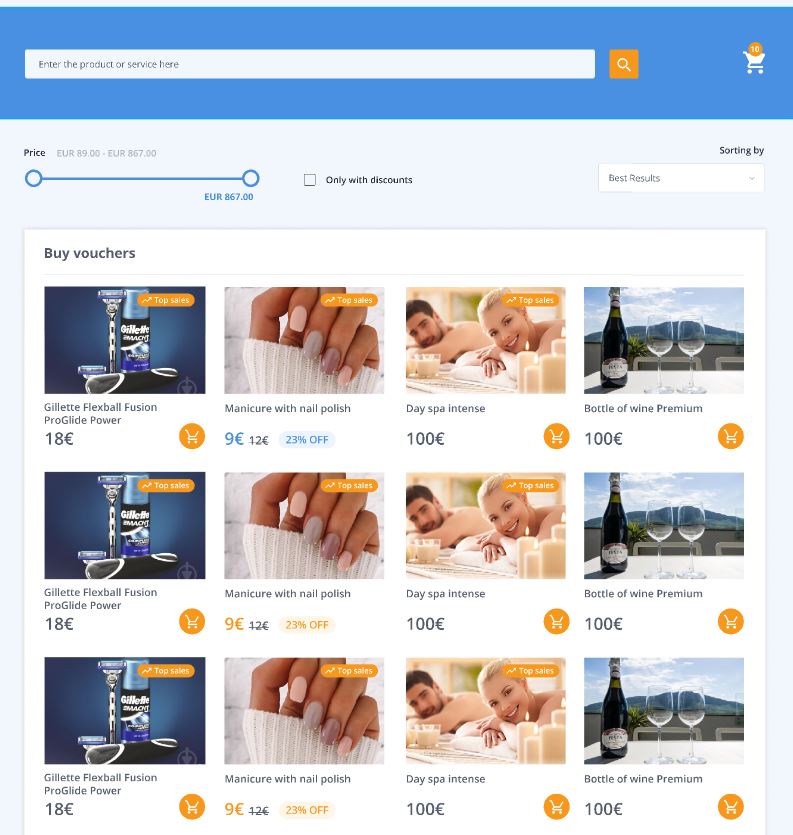 Vioma has its own Vioma Voucher system which offers its users an online voucher system. It's feature-packed and seems well integrated.
9.Integrations
9.1 Property Management System (PMS) Integrations
Below is the list of all PMS partners connected to CultBooking: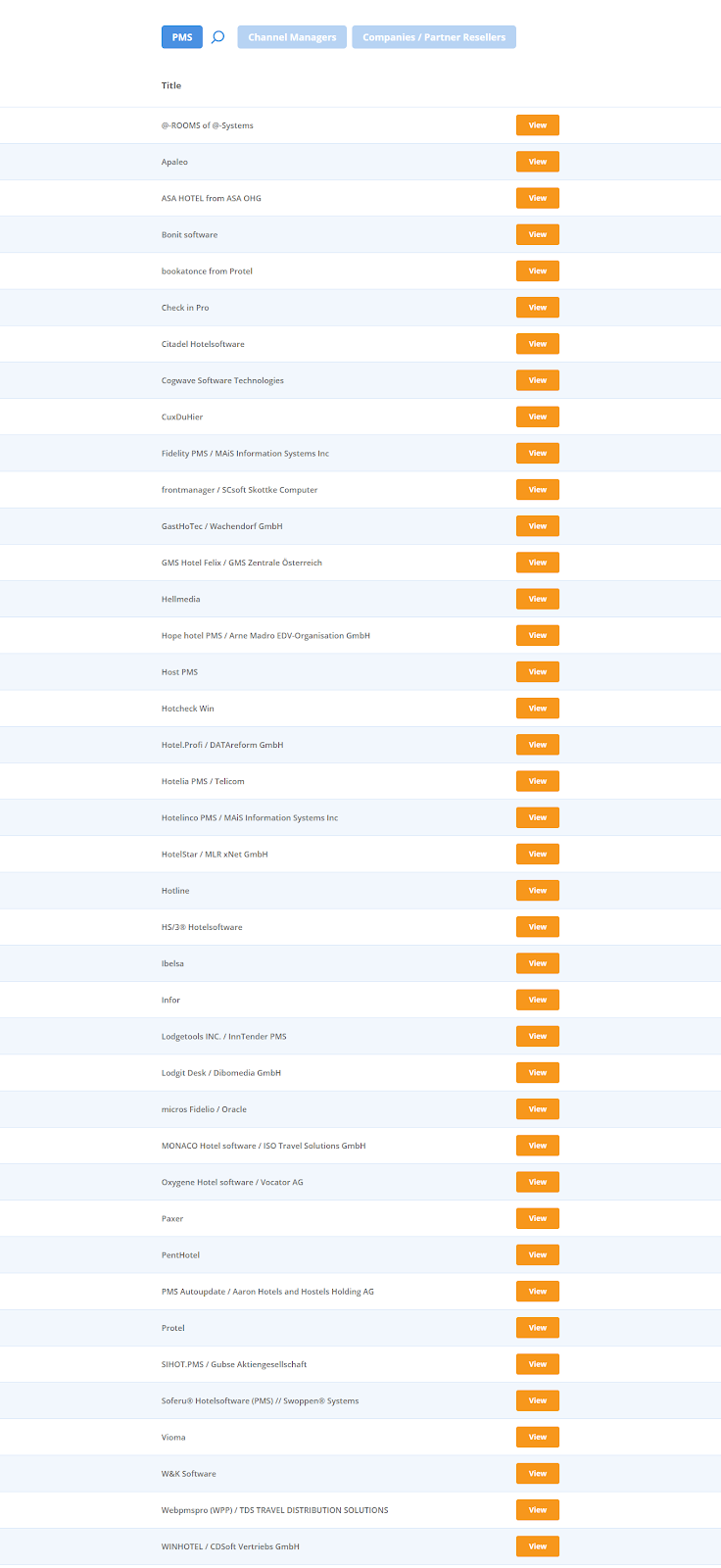 Vioma has its own stand-alone Property manager. Which for many is a safe bet. What CultBooking does differently is to offer choices on partners to their Hoteliers. Don't forget that being a Hotelier is a calling and for many of them, choosing their PMS or Channel manager is their creature comfort.
9.2 Channel Manager Integrations
Here is a list of connected channel managers available at CultBooking.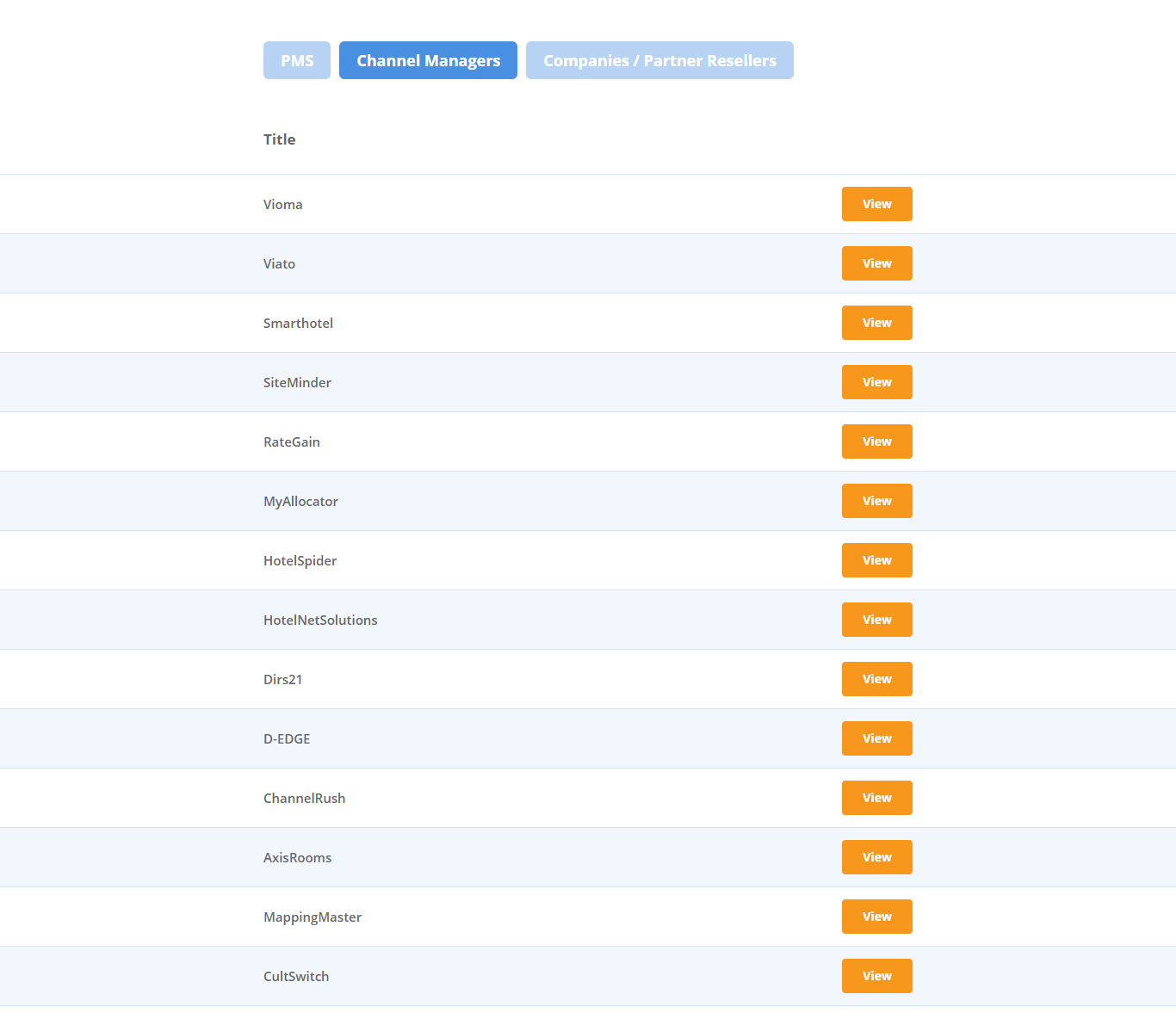 Vioma has its own channel manager which is connected far and wide with all the usual suspects like CultBooking. Their Channel manager works hand in hand the Vioma Booking system. Vioma connects with Mappingmaster, Cultswitch, Dirs21 and many more.
10. Offer
10.1 Free Demo
CultBooking has a free demo available: https://cultbookingneo.wixsite.com/seaside-demo
Vioma has a demo hotel available for you to visit:
https://www.blaue-linde.de/de/clearingstation/vsc.php
10.2 Free Trial
CultBooking offers an exclusive 90-day free trial for interested Hoteliers to test and try out its potential.
Click the link and create an account in no time to see how the CultBooking engine works.
https://admin.cultbooking.com/register
or here:
Free Trial
From there you can also try out our self-guided tour. Try it! it's very simple with our newly designed wizard, give it a try!
If you wish to try out Vioma you will have to register for a free consultation with one of their sales staff.
https://www.vioma.de/de/company/anfrage/#
They also offer 90-day free service like CultBooking.
10.3 Pricing
CultBooking has updated their prices. The Pro account, which used to be their main winner stays at the same price, 29/Eur month with 0% commission. The newest addition is the expert subscription plan which includes the channel manager for 58 EUR/month
CultBooking also now offers a starter subscription pack which is free of charge and costs 0/EUR per month but takes a 5% commission.
Vioma is quite different from CultBooking and on its maze-like website there is no way to determine any costs. The only way to find out is to contact them directly.
Conclusion / Verdict
So how do these to fare when compared against each other?
They are both german and both do many things well.
Vioma has a width to its services but seems it's trying to do too many things adequately. All is okay, but nothing is outstanding when compared to the value CultBooking offers.
The impression we got was that Vioma seems to be old fashioned, stagnated, especially easy to see when we reviewed the multi-currency and multi-language features. There it was obvious that Vioma wants to be good in one market, and that market is Germany and certain parts of Western Europe. This is Vioma's main problem as it accepts its limits and instead of making one feature exemplary, they create a myriad of tools and features as compromises.
CultBooking is a booking engine when Vioma is a booking engine, website provider and an online marketing service provider.
Speaking of Germany, if the two were respectable Kebab places next to each other, more people would queue up outside CultBooking, because the sign would simply say "Great döner kebab" But on the sign overlooking the entrance to Vioma it would say "Great Döners, Great fish & chips, hamburgers, german and Viennese sausage, oriental food, Chinese and japanese with of course vegan options"
With the flexibility, high service and value that CultBooking offers it is unavoidable that giants like Vioma will have to rethink their whole game if they intend to stay ahead.