CultBooking Vs. Eviivo: which Booking Engine should you use? CultBooking is great alternative for Eviivo
In this article, we will compare Eviivo against CultBooking. Eviivo is an English Hotel booking software originally founded in 2004. They offer the Eviivo suite.
Users can subscribe to the suite, with costs depending on how many of Eviivo's managers they deem they need. Eviivo has many extra features which they call managers.
They go by names like Mydiary, MyWeb, My Channel manager, my Promo manger and so on. Their whole approach is modular so it caters to each individual business in general.
Eviivo offers training to Hoteliers and staff and takes great pride in educating and with customer service. Eviivo is used by over 16.000 properties worldwide.
Both offer many features and you could say Eviivo has more but with different pricing points for often the same features, it always boils down value. Value for Hoteliers and of course, their potential guests which this is all about.
This is a comparison article
For Eviivo, we will check this hotel:
https://www.a-casatheodora.com/ – https://via.eviivo.com/CASATHEODORA20225/
For CultBooking: https://cultbookingneo.wixsite.com/seaside-demo – https://neo.cultbooking.com/CPC/?agentcode=58078&hotelcode=60114
Now we will look at how Cultbooking fares against Eviivo as we compare the two booking engines side by side.
TABLE
1.Booking Calendar
1.1 Smart Calendar
It's always good to start the comparison by looking at both engines respectable Smart Calendar. 
When comparing both it's obvious that CultBooking puts a lot of emphasis on the fact that they have put a lot of work into their smart calendar technology. There is a notable difference between each update as it is continuously being optimised and adding new features. CultBooking takes pride in responding efficiently do user requests which it is quite obvious. A new addition is time-sensitive, where the calendar notified about specific events. Like, if check-in or check out is imminent.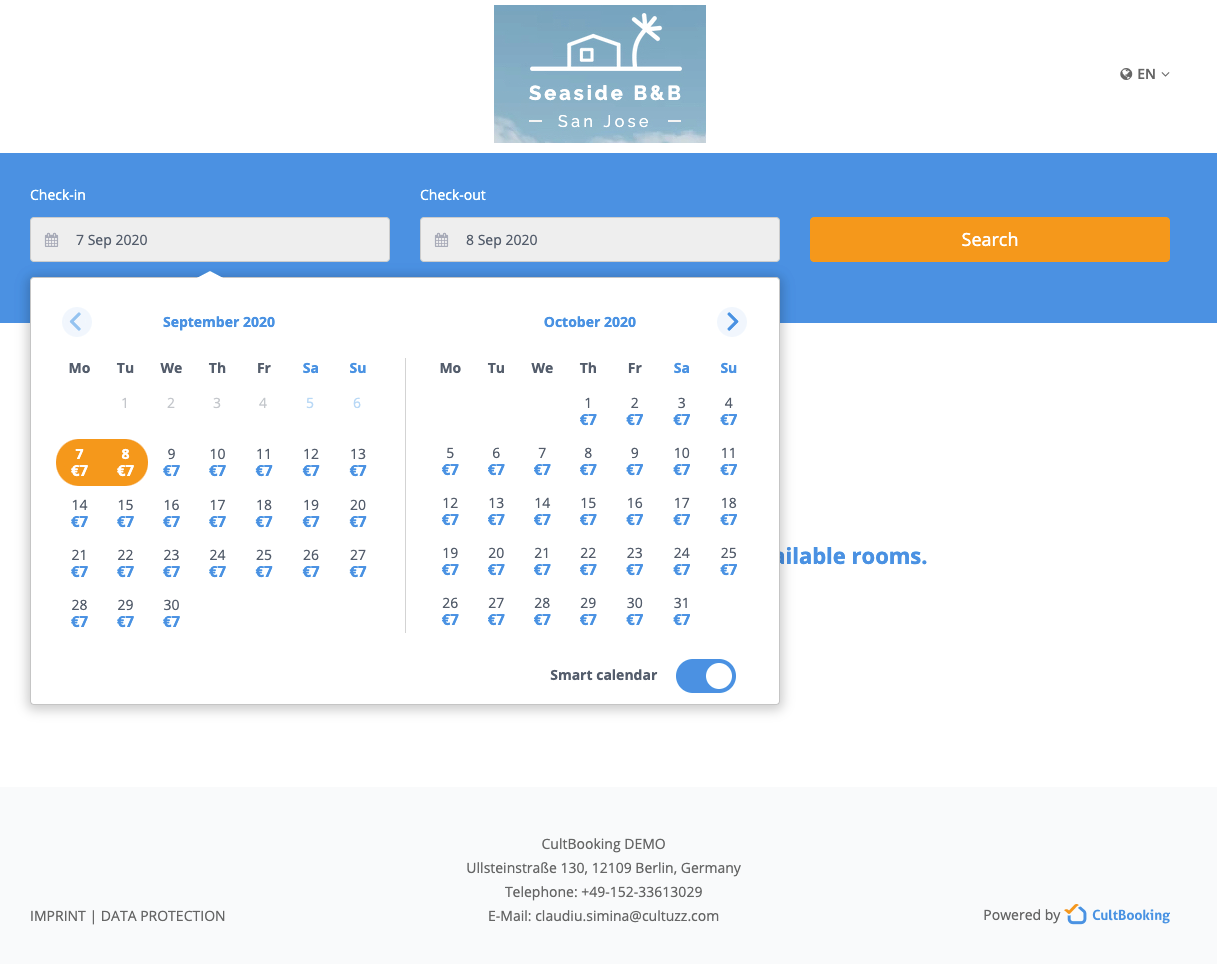 Here we can see how the calendar tells us the minimum price for available rooms, dates available and restrictions if any, for example, minimum stay per nights. The CultBooking smart calendar gives potential guests the option to turn on the calendar on or off. CultBooking users can decide if they wish the smart calendar to be turned on by default. This is completely optional for their users and can be ticked as "off" 
Here the CultBooking smart calendar can show available rooms for the next two months. If potential guests wish to check for future dates they can easily select the next month or months.
The Eviivo smart calendar starts with 3 months availability by default and their calendar shows dates which are vacant. non-vacancies are marked with dark grey.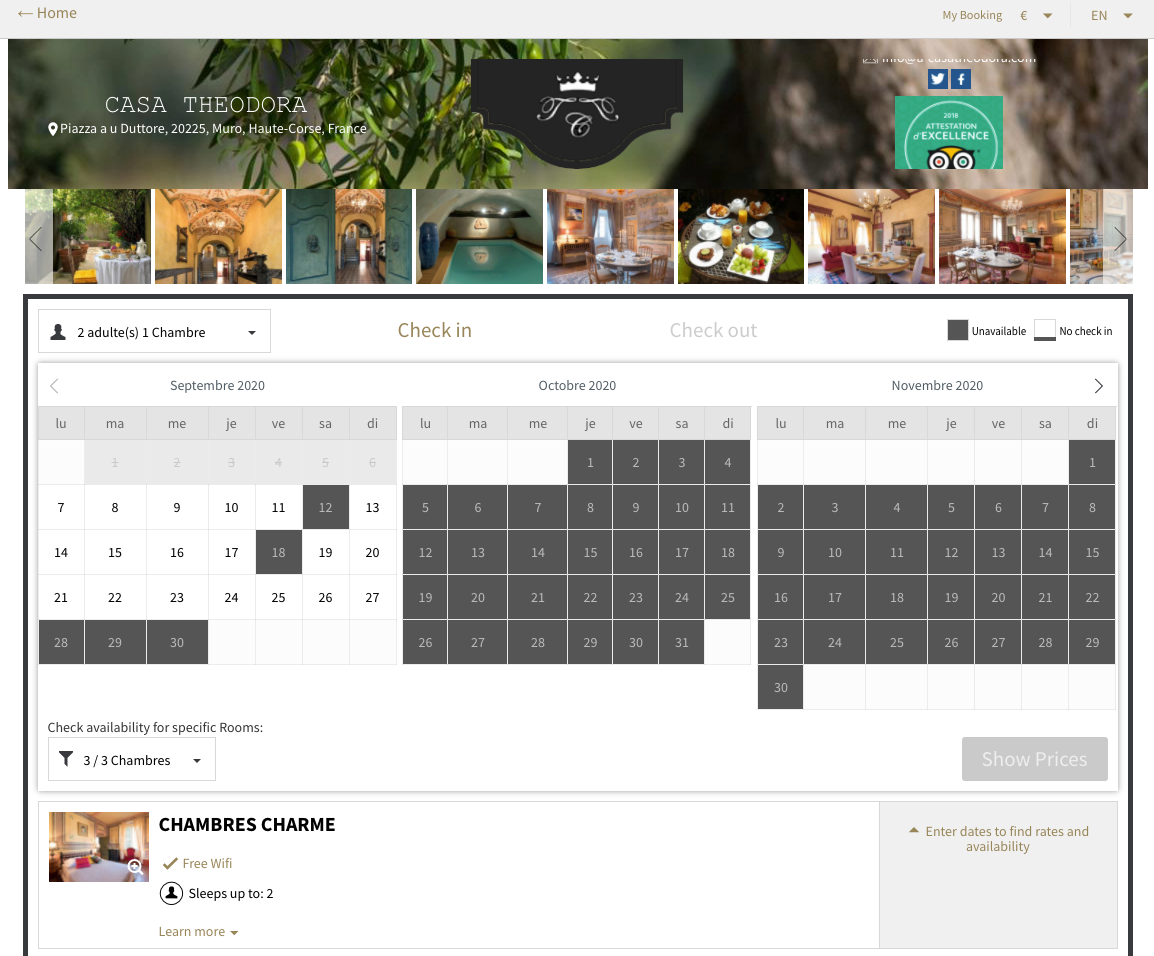 Please note the symbol which clarifies what the minimum stay is.

A clever feature on the Eviivo Smart Calendar is a filter, when selected it checks the availability for the type of room the potential guest is interested in. The default setting makes the system check all rooms for availability, but if a certain type is chosen it shows the availability in the near future.
A very neat feature which CultBooking does not currently offer.
Still its always good for Hoteliers to be cautious for offering to many filters and possibilities to prospective guests as they can distract people or overburden them with too many unnecessary choices.  If the feature does not add value to future guests, its being you should be up for debate.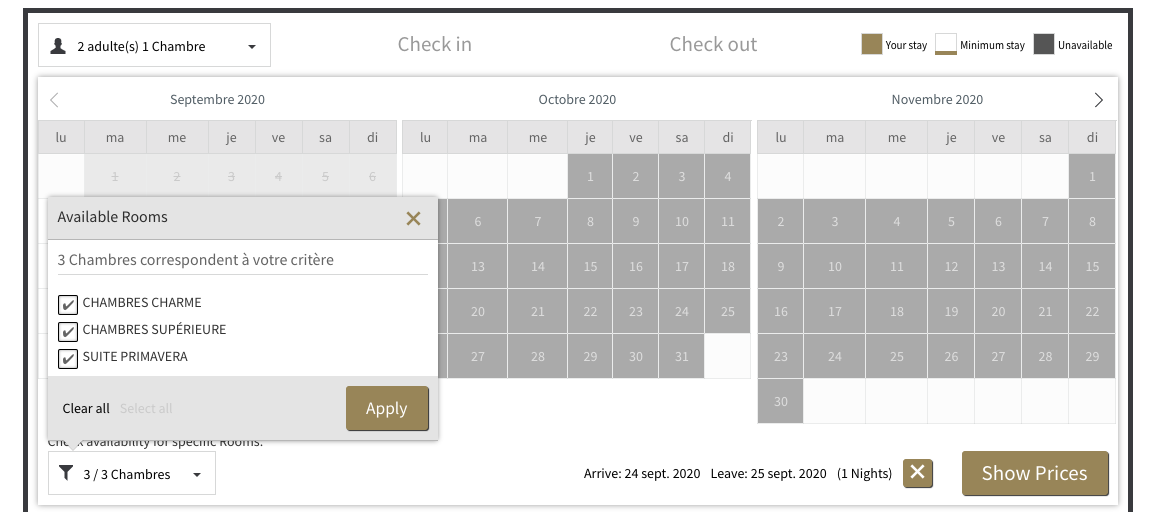 The calendar shows selected dates and a summary of how many nights have been chosen. Here it is obvious that the guest wishes to arrive on the 24th of September and leave the next day(1 night).
2. Functions
2.1 Promo Code
CultBooking:

CultBooking offers a simple way for guests to use promo codes. If the option to enter a promo code is selected a new box opens for code input.

Eviivo does offer promo codes but it was difficult to assess their features. When checking their website as well as Hotels that use their services it was not clear. But according to their Promo manager, a stand-alone product by Eviivo it seems to possible, but we were not able to fully test promo codes or see how Eviivo handles them.
2.2 Occupancy Prices
Occupancy prices allow potential guests to determine how many guests they wish to stay per each room. This is great when large parties want to make a reservation as they can get an idea of who to share with. 
Here is how CultBooking does it:

see below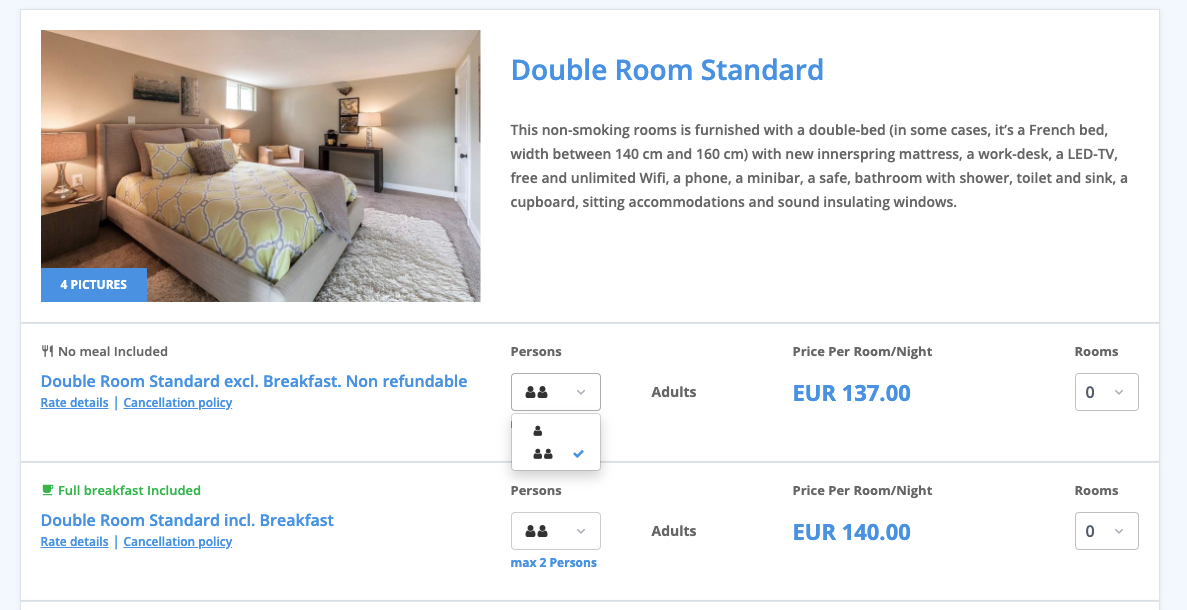 It is possible in Eviivo but it strongly relies on the use of filters, like the one displayed at the top of the calendar. It will display for example a room which 3 persons can share but their system can not show other rooms or other ways to change occupancy to the desired number.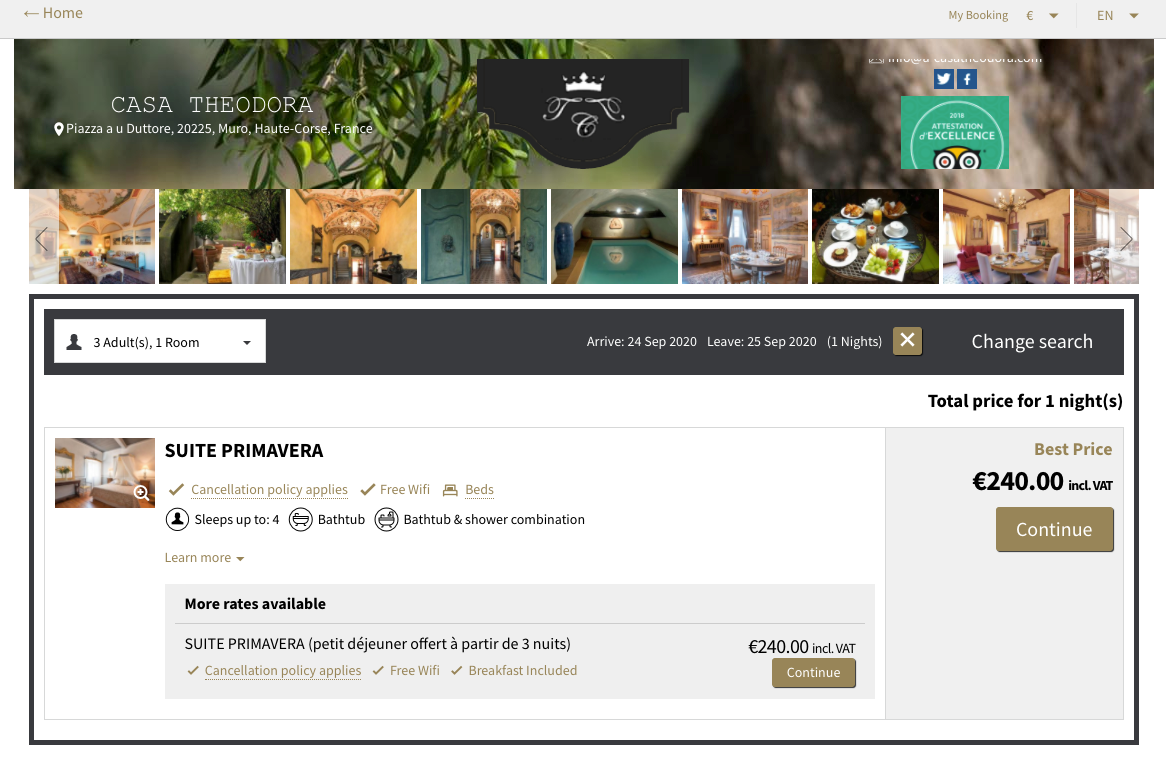 2.3 Children Prices
Both offer simple ways to integrate prices per children.
On CultBooking children's prices are set up individually per each room and allows up to three children with regards to age variations per child.
Eviivo has a similar approach. The filter that is used to add guests also has the option to add children to a reservation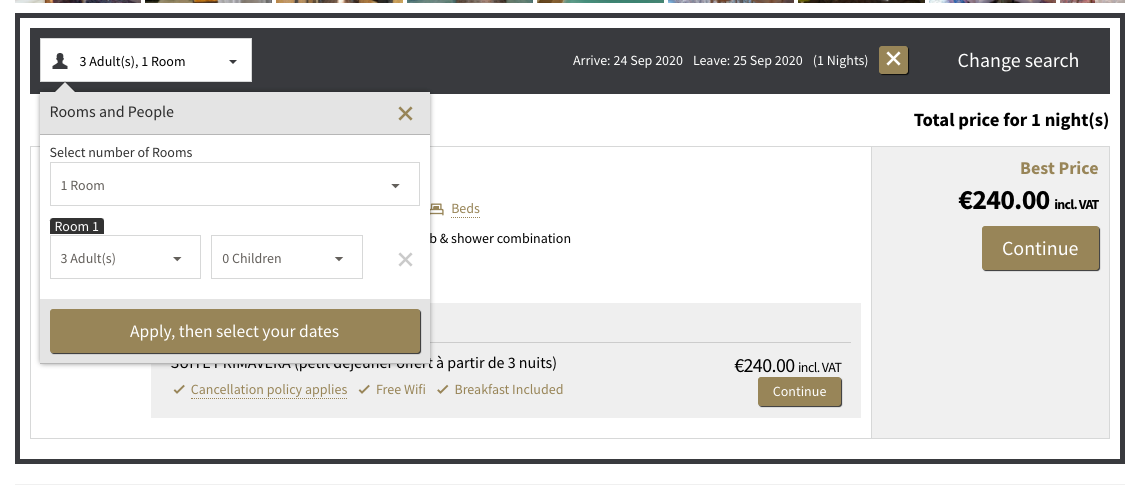 2.4 Booking Multiple Rooms
A new mindset is emerging within the industry. To think of an on-line reservation for as an item in a basket, rather than the item itself.
CultBooking is quite forward with the multiple booking options. Giving large groups the option to book different types of room in the same order as they were on Amazon filling their basket with rooms. This is an enhanced feature on CultBooking and something that really sets them apart from Eviivo.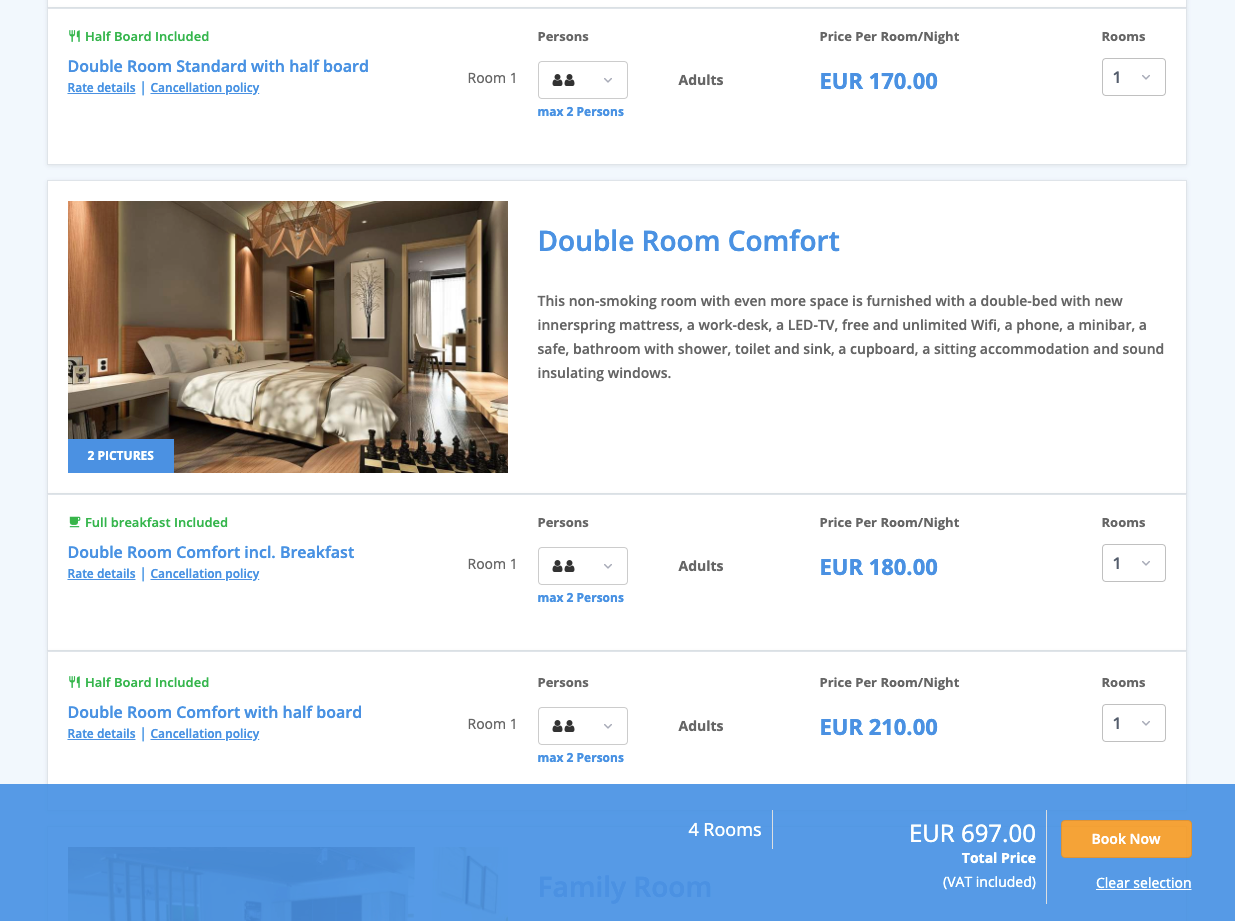 So you can book a double room, then throw in one single bed as well as a triple bedroom, why not?
Eviivo seems entrenched in the old mindset and does not have a similar feature. You add a reservation, finish the process, pay and then start all over again for the next room. There is the "continue" button but no option to add other rooms of a different type. Truly a deal-breaker for many hoteliers.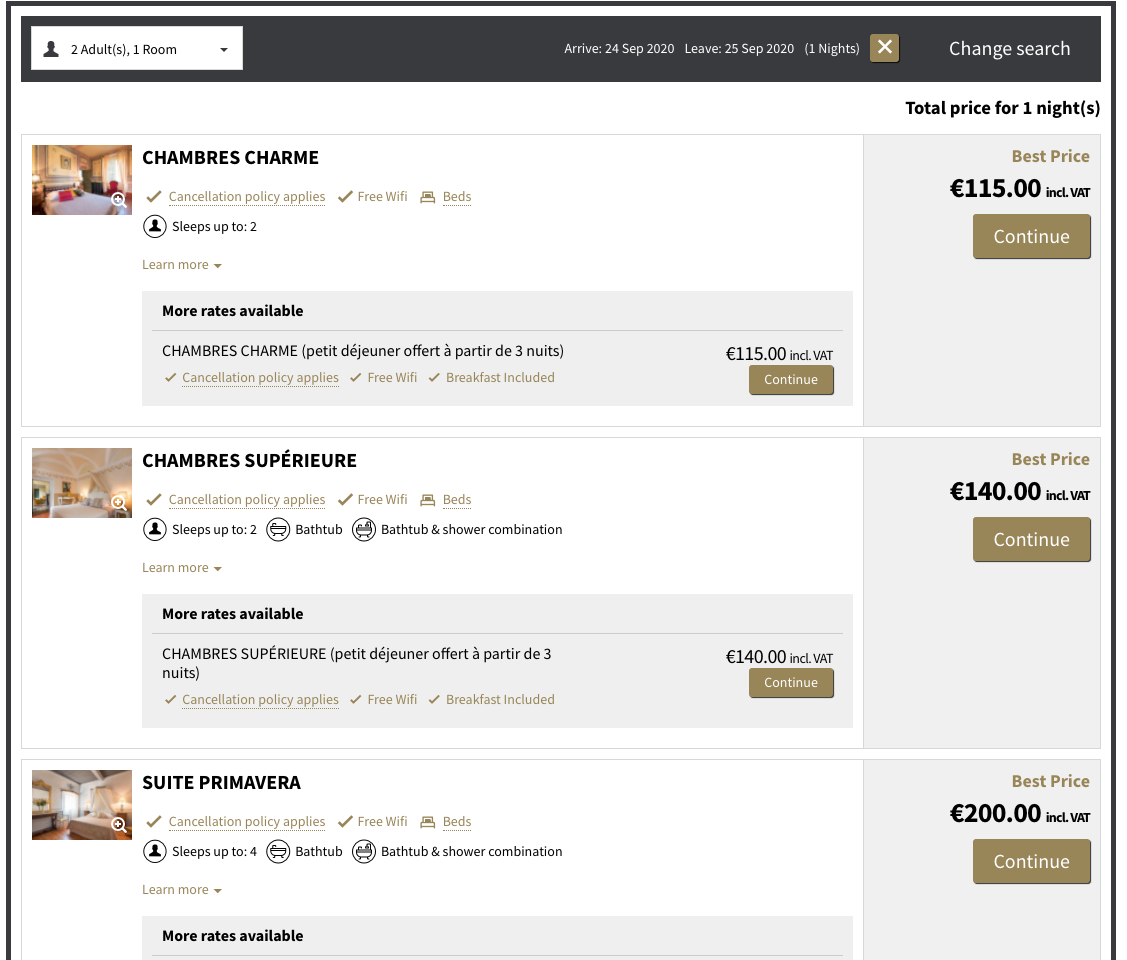 2.5 Payment Gateway
Without Payment Gateways, the whole endeavour of comparing booking engines and hotelier software would be pretty meaningless.
The most important thing when it comes to payments is to offer potential guests flexibility which is why many hotels opt to secure credit cards and charge them at a later date. Some prefer payment when guests arrive, but all hotels and guesthouses can agree that they want to be paid for their services.
CultBooking offers all three options and offers a payment gateway through Mollie on demand. You can check out their website at www.mollie.com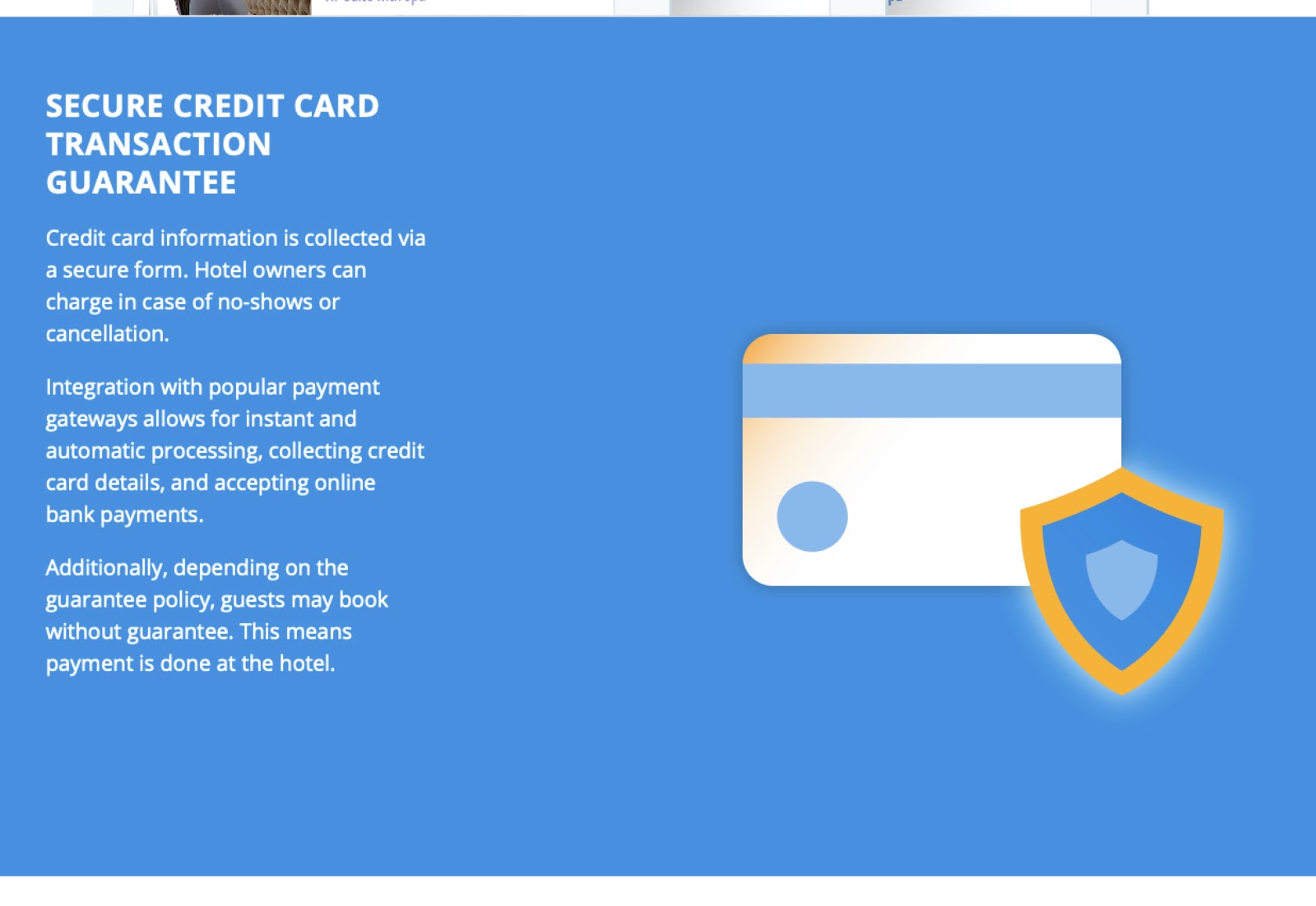 Eviivo has its own Payment manager which is available to users which subscribe to their services. It's available for those subscribed to the Eviivo suite and Eviivo everything. 
Their payment manager offers all the same options as CultBooking. So both engines are on par when it comes to payments, except this feature is for all users of CultBooking but only for higher-paying customers at Eviivo.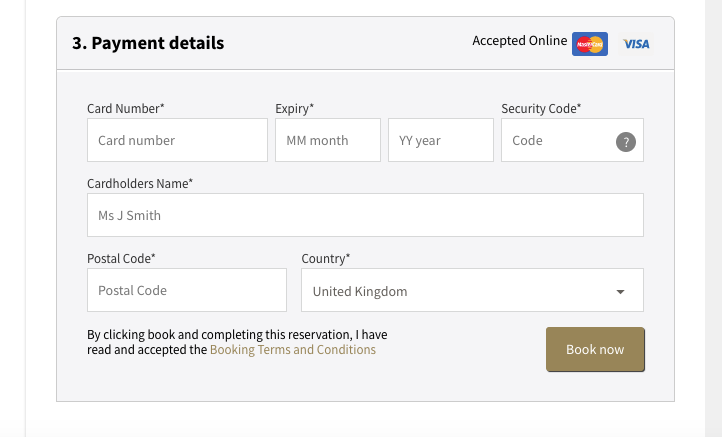 3. Add-Ons
3.1 Travel Insurance
CultBooking does not have any options or features for Hoteliers when it comes to travel insurances but it is a future feature to be implemented later
It's not immediately clear if Eviivo offers any options for travel insurance.
3.2. Extra Services
Extra services are a clever way for Hoteliers to offer their guests addons to their reservation. An also a simple way for users to monetize their services further.
Would they like to buy breakfast? A bottle of wine? 
It is basically a way for Hoteliers to upsell and to provide extra services from the comfort of their websites and reservations.
CultBooking offers extra services. When a room has been selected the extra services can be offered in the middle step before guests input personal data into the booking form.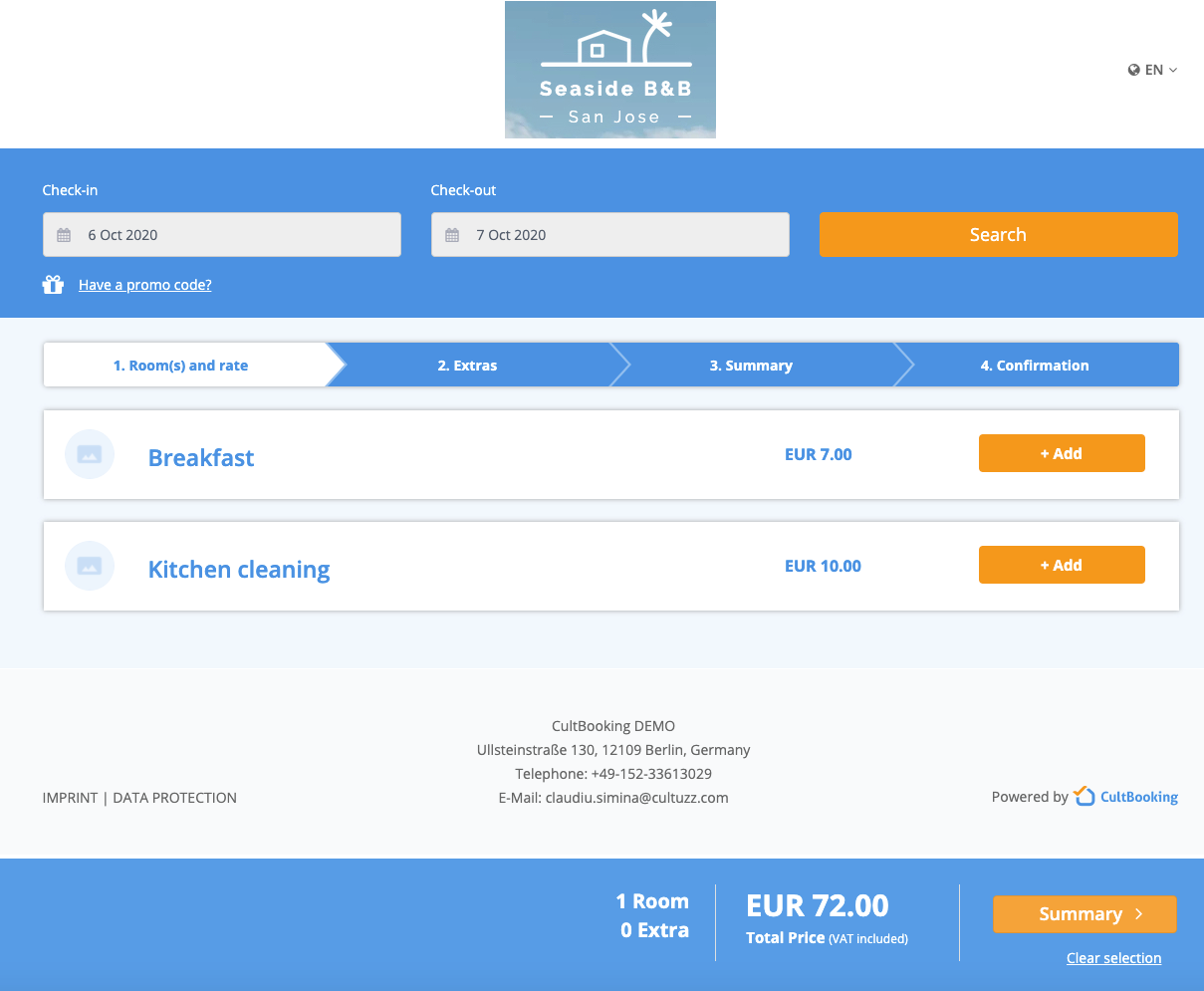 If guests are not opting in for extra services they can simply skip the step and continue promptly to the summary and finish their reservation. 
If used strategically this is a great way for hotels to add value to guests and upsell at the same time. If this is used as a way to constantly hassle the guests, it might become a nuisance and lessen the likelihood of a guest using more of your services.
Eviivo has its extra services presented to guests in a different fashion. They offer an elegant solution as they ask the guest to input if they have wished for extra service or special requests. Guests could ask for anything from food to being close to stairs or elevators for example. 
If potential guests press the + button they can select the type of bed.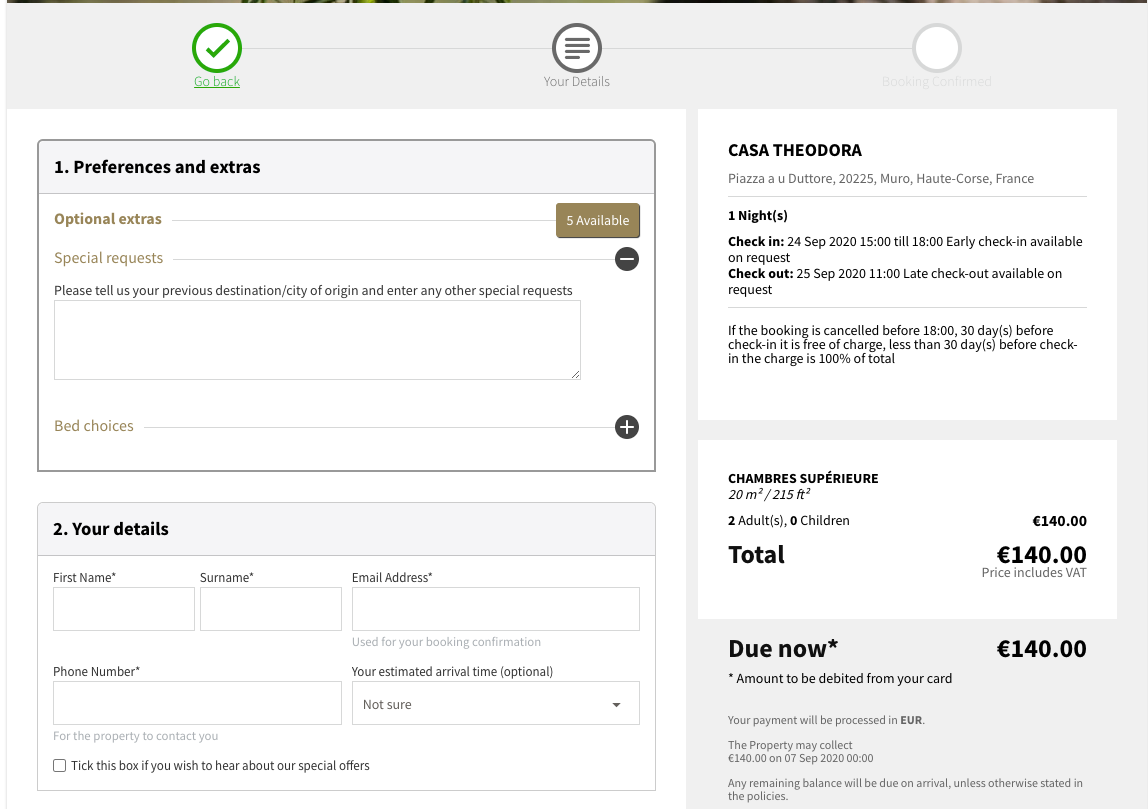 Eviivo gets the job done but the extras are hidden within the optional extras. Requiring the guests to click his mouse about 5 times to see what extra services are available.
Both engines have the same feature but CultBooking path to extra services only has one-click necessary from the potential guest.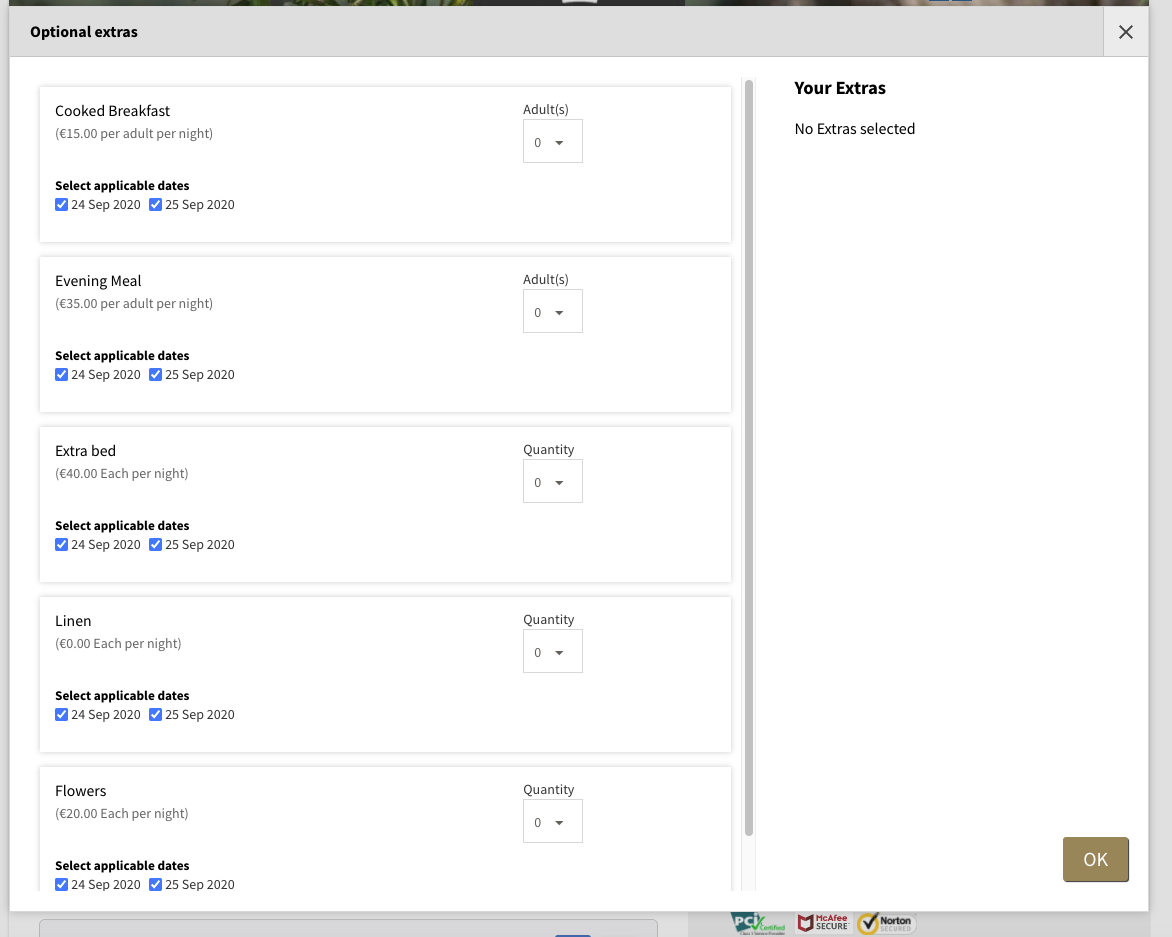 Just click the preferable date to have extra services applied to them. As a default in this example, they are applied for 2 nights.
It's great to see I can click on which day I want them to be applied to. As a default, they are applied for 2 nights, for example. 
4. Internationality
4.1 Multi-Currency
Offering your potential guests the option for exchange rates and their own preferred language is always a strong move.
Foreign guests love to be able to see their currency converted fluently. That way they can grasp the value instantly and therefore decide and commit to booking a room. 
CultBooking is implementing this feature and will have it soon.
Eviivo has this feature for  12 currencies. Their design does a neat job at the conversionþ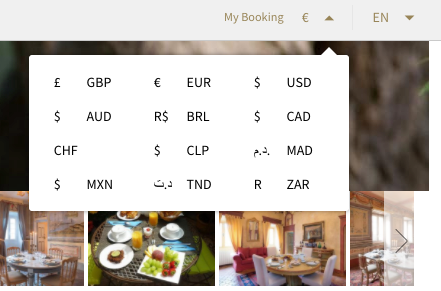 4.2 Multi-Languages
Everyone in the world currently looking to book a room is always happy if he understands the language. CultBooking is doing fairly well with 7 languages and add more based on their client demands. They currently have the most spoken languages in Europe but lack in Asian/African languages.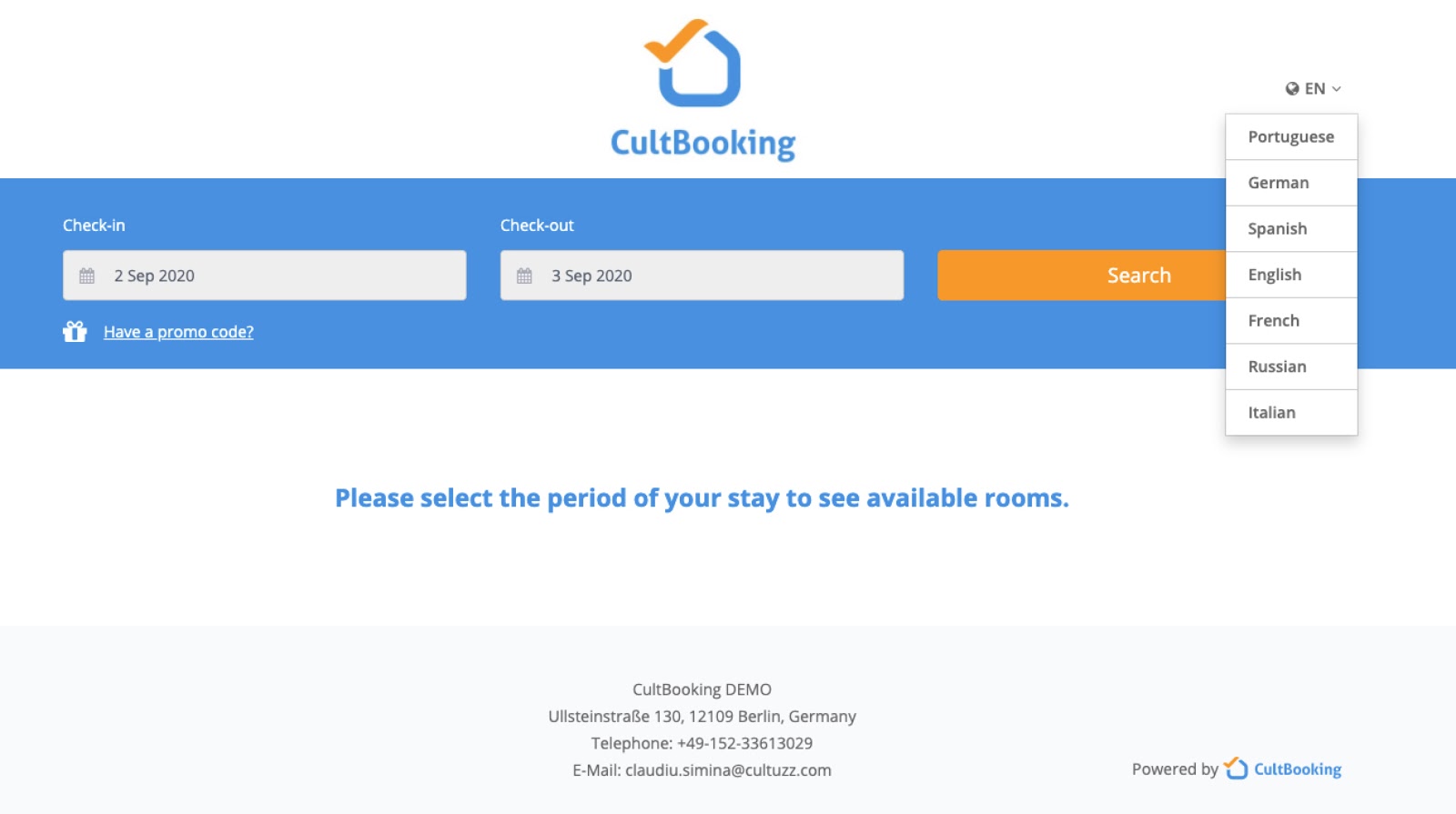 Eviivo currently offers 9 languages and are also focused on the European market like Cultooking. It is difficult to assess on their website but maybe more languages can be activated with a higher paying subscription.

5. Personalization
5.1 Cancellation Tag
Cancellation tags is a simple solution for potential guests to cancel their booking for any reason.
CultBooking does not offer a cancellation tag in the reservation form or any simple way to cancel a booking. If a guest wants to cancel, CultBooking has the feature integrated into the booking system. Guests are provided with a link in their booking email to cancel a reservation if they so wish.
Eviivo has a simple and elegant way for the guest to cancel. In the example below, when guests click on "My booking" a pop-up window appears with the booking number and the guest can choose to see his reservation and cancel if needed.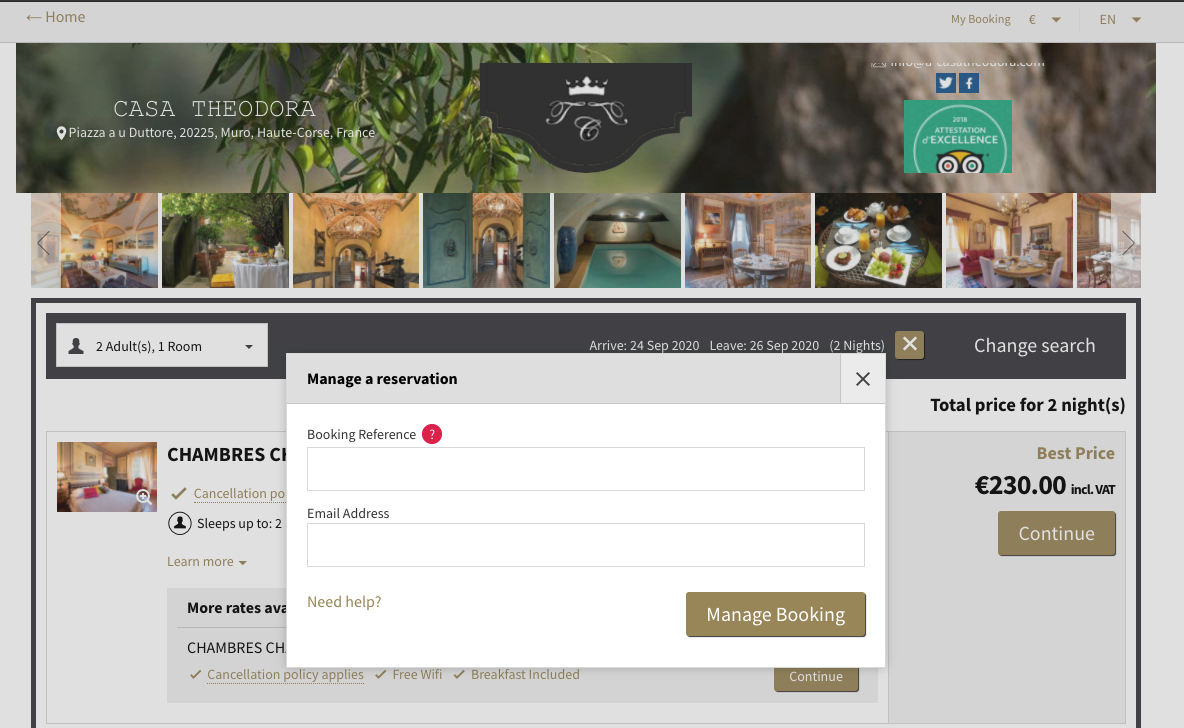 6. Support
6.1 Live Chat
Both Eviivo and CultBooking offer live chat and full support service to their users.
What's different between the two is that CultBooking has an option for their users to integrate a chat feature for both the Hoteliers and their potential guests. That way Hotel staff can provide live support via the chat feature tool to their guests which are in need of assistance.
A great way to safeguard lost bookings due to confusion or error.
Eviivo has live chat via the web, phone and e-mail. Eviivo also offers training for its users and their staff. They offer live- interactive training sessions and Webinars. Eviivo really shines in this department and takes pride in their training.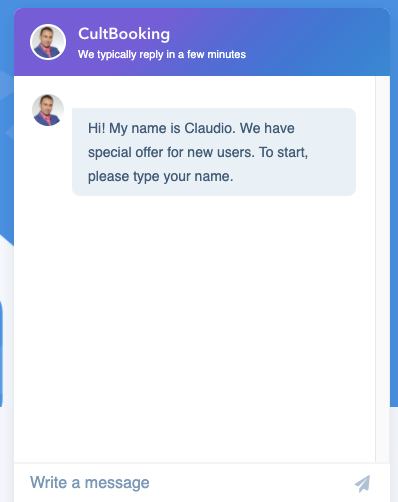 Eviivo has live chat via the web, phone and e-mail. Eviivo also offers training for its users and their staff. They offer live- interactive training sessions and Webinars. Eviivo really shines in this department and takes pride in their training.
7. User Interface
7.1 Responsive
Both are very responsive on mobile and desktop. It seems that they are similar in infrastructure. They are both very fast.
Eviivo offers more customization when it comes to colours and design so Hoteliers that want to stay "on brand" will look at that.
CultBooking has no customization but their technology is highly responsive.
8.Hierarchy
8.1 Multi-Property
Multi property is important for users which operate more then one property, like Hotel chains. 
CultBooking does not offer multi-property services while Eviivo offers it.
When users fill in their information in the prices section at Eviivo's website they have the option to input multi-property to get an impression of monthly costs. It is possible, according to the prices widget on their website to have up to 20 properties.
CultBooking has future plans to have multi-property implemented into their engine.
8.2 Room Link
To have specific links for rooms is a convenient way to introduce OTA's and other partners to certain features or maybe they wish to show aesthetics to their clients.
CultBooking has this feature.
Below, an example of from the Falk hotel which is a user of CultBooking. Let's look at this feature here.
https://hotel-falk.de/index.php/home-en.html
When you click the link, a double room is shown, similar to Evivvo (further below) but more specific and tailored to Hoteliers demands.
https://hotel-falk.de/index.php/double-room.html
Another example, now a Single Room:
https://hotel-falk.de/index.php/single-room.html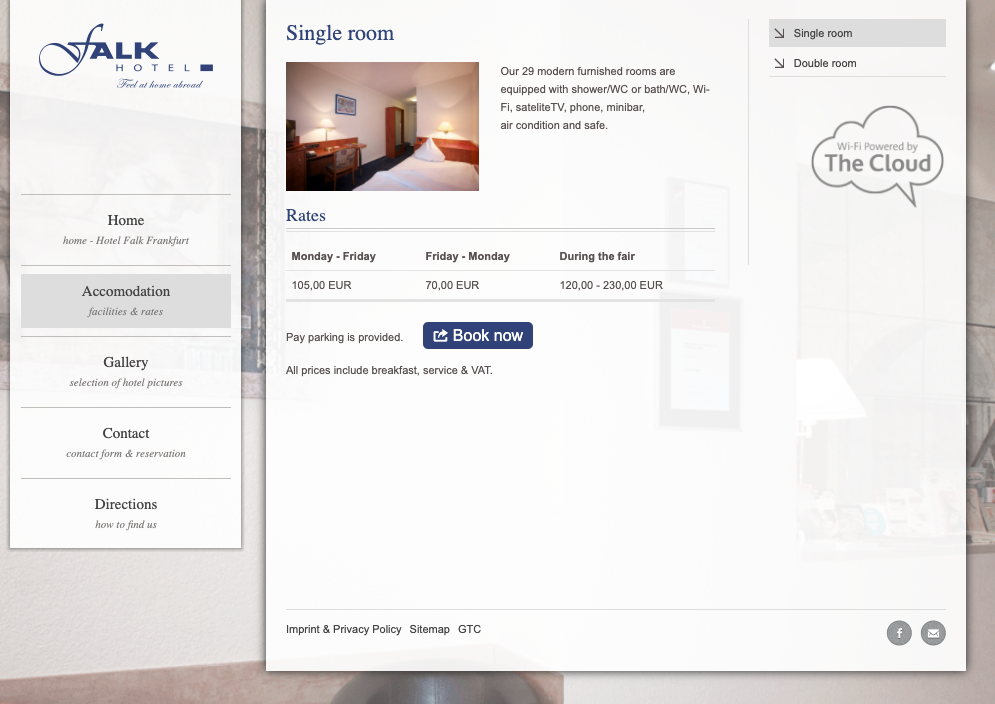 The Casa Theodora, an Eviivo user has a dedicated page for rooms. There the potential guest can see and choose from 3 types of rooms and then click on the one wishes to book. The Room link is not available.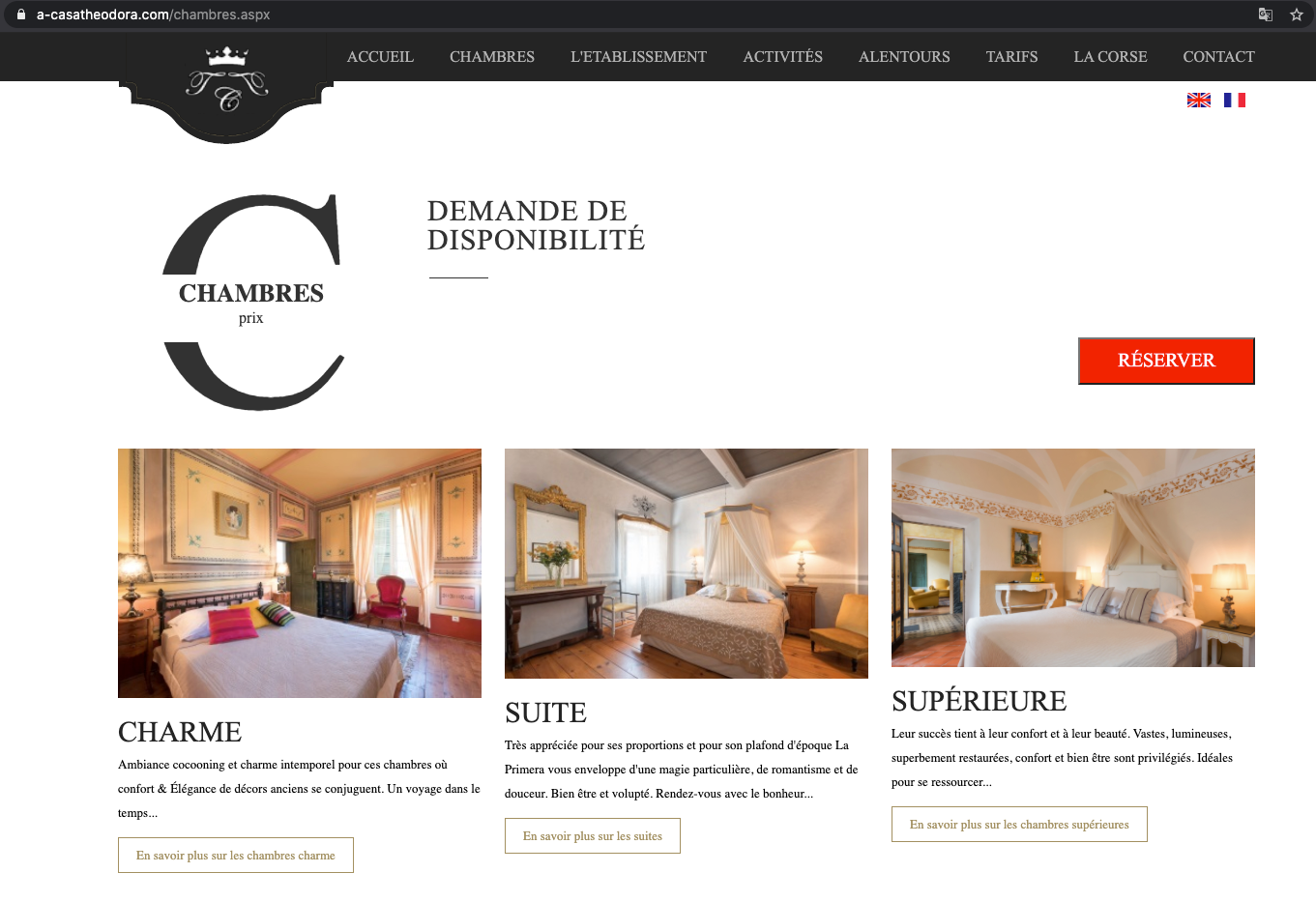 8.3 Product Link (Packages)
Packages are a good way for hoteliers to sell in bulk, both on OTA's as well as for groups. The simplest way to present such a package is of course if it is integrated into the booking engine.
For example, a package for the potential guests offers three nights for the price of two. Or a weekend package. CultBooking offers packages inside the engine. They have to be set up specifically.
Eviivo has a similar solution to CultBooking. The technology is there but it needs to be setup. So for users interested in packages, this is a prime opportunity to check out both engines live chat services!
8.4 Vouchers
Vouchers offer a simple way to sell more for Hoteliers. Big groups can be given vouchers for extra services. Even guests can buy vouchers and gift each other with a massage or a bottle of wine. 
CultBooking is currently developing a voucher feature.
Eviivo has its own Promo manager. With this feature Hoteliers have all sorts of options to create promos and vouchers. But this feature is only available for the Eviivo everything subscription which is the costliest one.
9.Integrations
9.1 Property Management System (PMS) Integrations
CultBooking is connected with 40 PMS integrations. 
Here is an example of CultBooking showing 40 PMS integrations: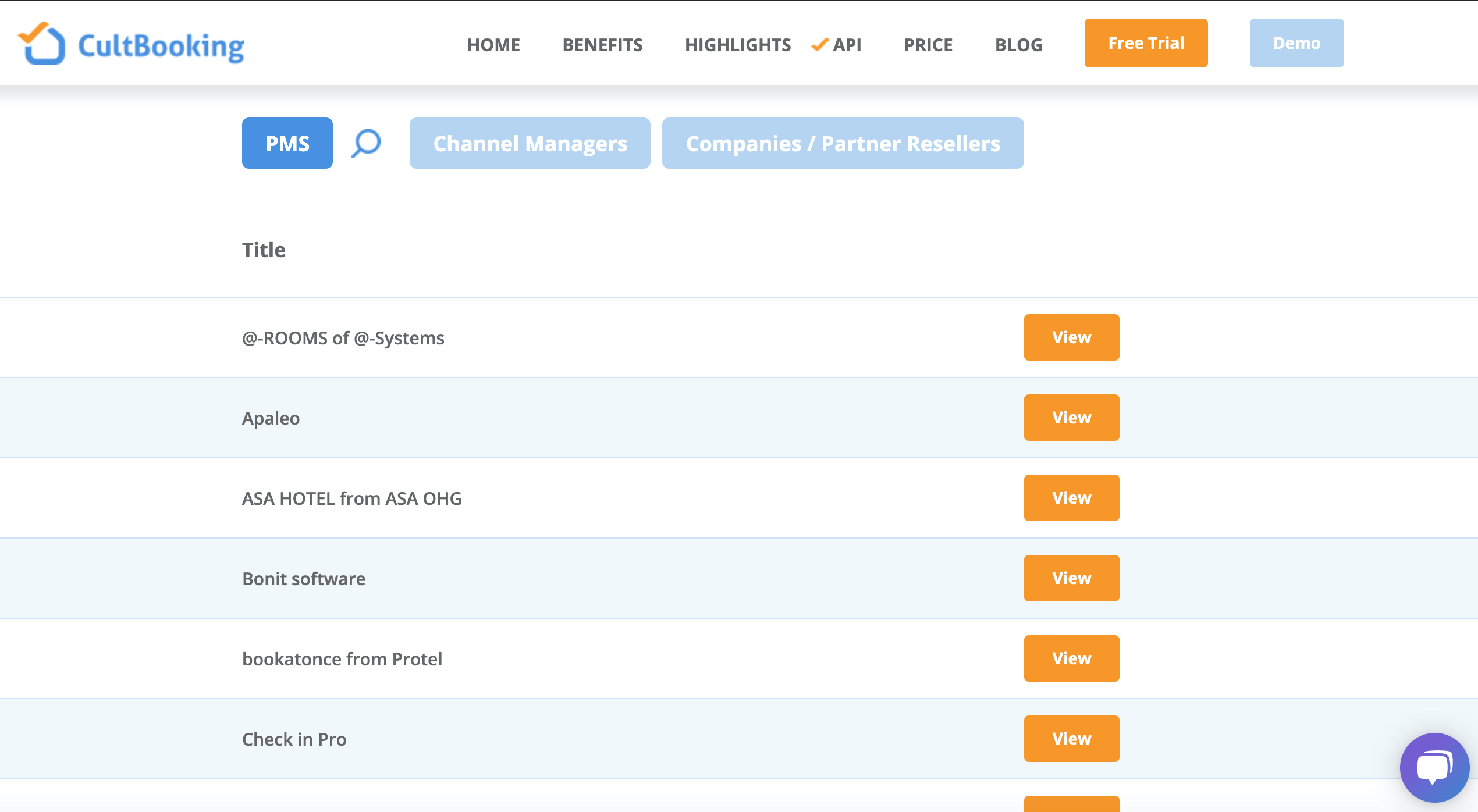 Eviivo is their own PM manager, with a dashboard and all the means for admins to go about their day. For many, a one-stop-shop solution is great like the Eviivo Pm manager which is available for all subscription models at their website.
Some Hoteliers, especially tech-savvy ones prefer to choose from a list, like the one CultBooking offers. Many prefer the flexibility it offers and be more specialized. Cultbooking engine is built for those that want to become experts.
9.2 Channel Manager Integrations
CultBooking has over 17 channel managers integrated, this means flexibility. Premium and high-end channel manager available for their users are CultSwitch and MappingMaster among many.
Eviivo has its own system like the PM manager. Most users agree, some like the one shop solution and some flexibility. the channel manager is available for all subscriptions models on Eviivo's website.
10. Offer
10.1 Free Demo
CultBooking has options for a free demo to use before users subscribe.
The demo allows users to see the software and get a feel of it.
CultBooking offers a free demo for everyone with no need to wait.
Here is an example of the CultBooking Demo available.
Eviivo offers a demo but has a barrier. They ask those interested to leave contact info and wait to be contacted from their sales team.
Here is the demo fro Evivvo.
https://eviivo.com/products/my-web/booking-button/
10.2 Free Trial
CultBooking offers 30 days free trial. Register here:
https://admin.CultBooking.com/register
At the Eviivo website, you can book a demo and wait to be contacted. Eviivo also offers 30 days free trial like Cultbooking.
10.3 Pricing
CultBooking has updated their prices. The Pro account, which used to be their main winner stays at the same price, 29/Eur month with 0% commission. The newest addition is the expert subscription plan which includes the channel manager for 58 EUR/month
CultBooking also now offers a starter subscription pack which is free of charge and costs 0/EUR per month but takes a 5% commission.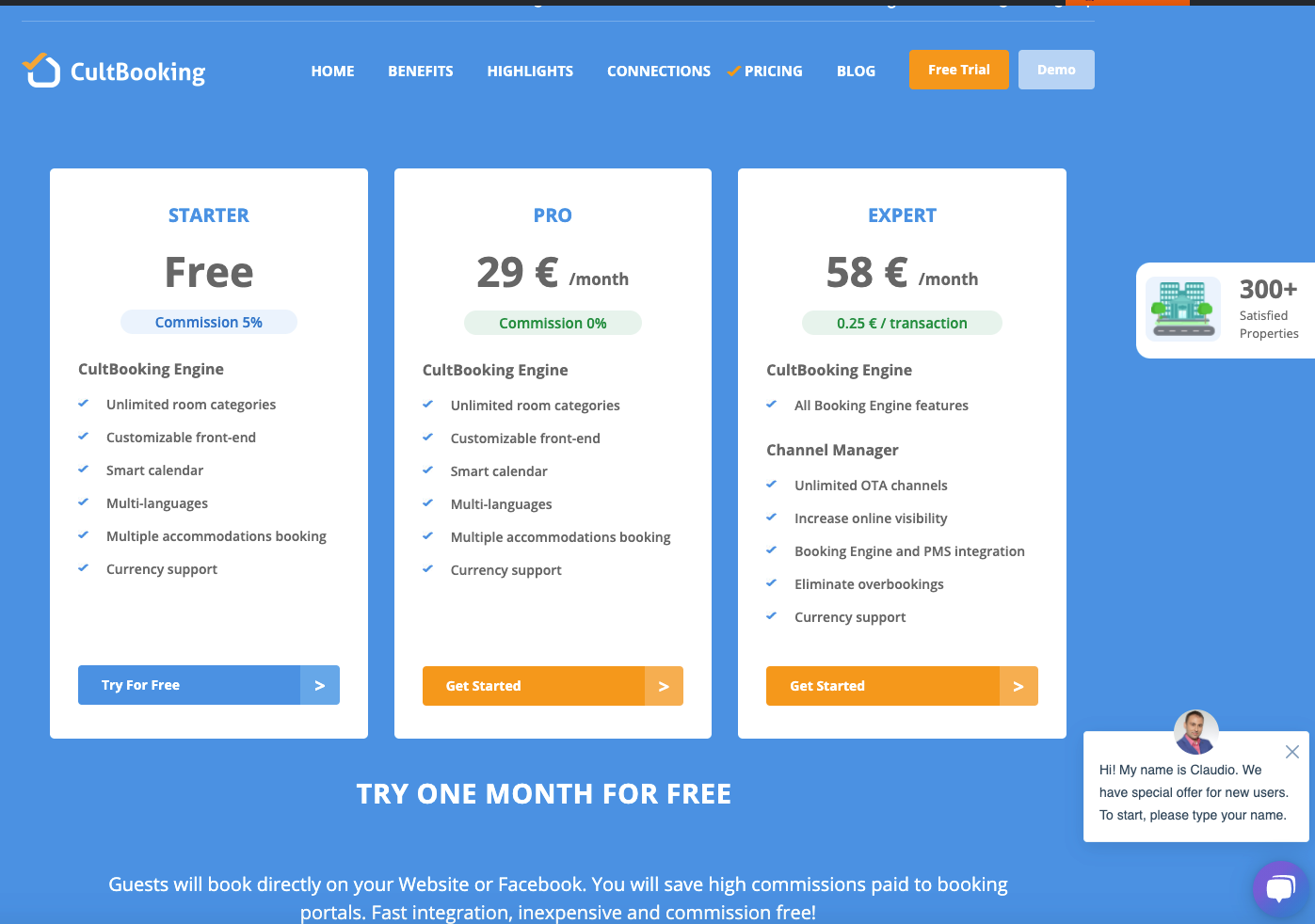 Unlike their competition, CultBooking does not charge their clients based on the number of rooms.
Unlike their competition, CultBooking does not charge their clients based on the number of rooms.
Eviivo has three subscription tiers to choose from.
As we have mentioned before in the article, The more managers opted for users have to choose the higher-priced subscription model. 
The pricing system looks very impressive and interactive but we still feel its weird why you can only choose up to 20 rooms which we feel limiting and does not give a good final impression on costs.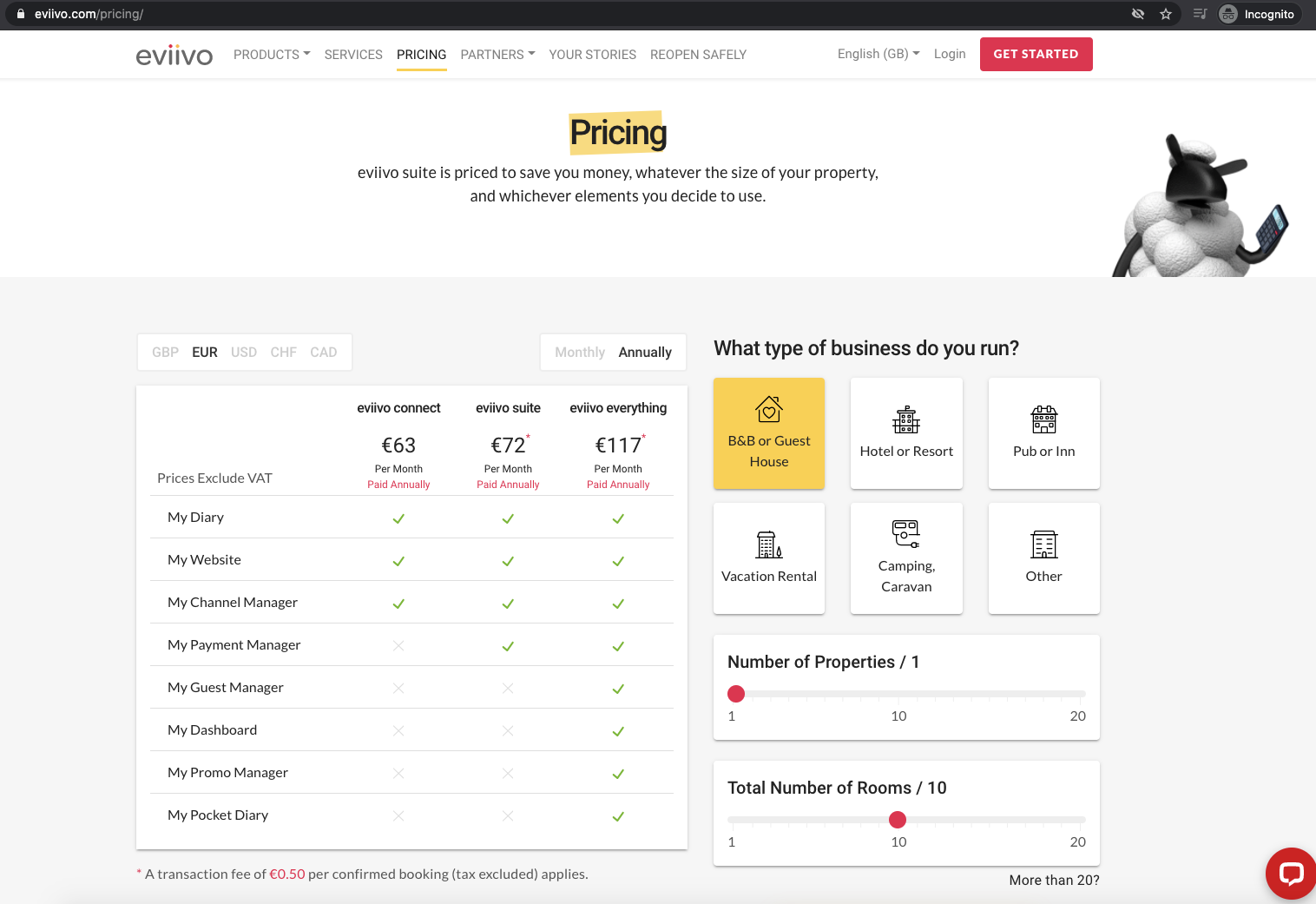 Other functions
Image collage and presentation
Eviivo offers options for users to have their own image collages and presentations on the website. 
Check the top banner on the Casa Theodora website hosted by Eviivo. Its crisp and adds some great colour to the site.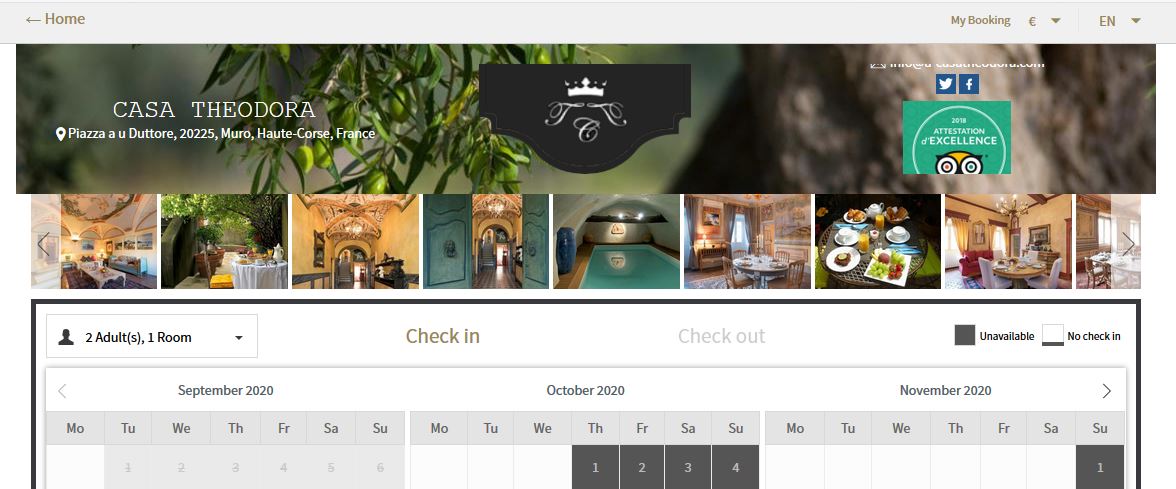 Having lagged behind in customizations for users. CultBooking has integrated their own for their users to add colour and creativity to their websites. Check the example below. A background photo of the establishment. It looks sleek and vibrant.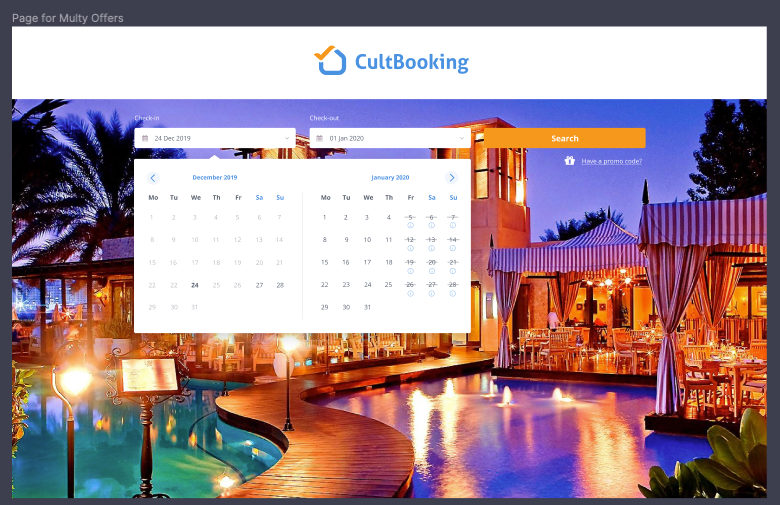 Information
Eviivo has a page under 'rooms' where guests can find extra information about directions, policies, amenities and much more.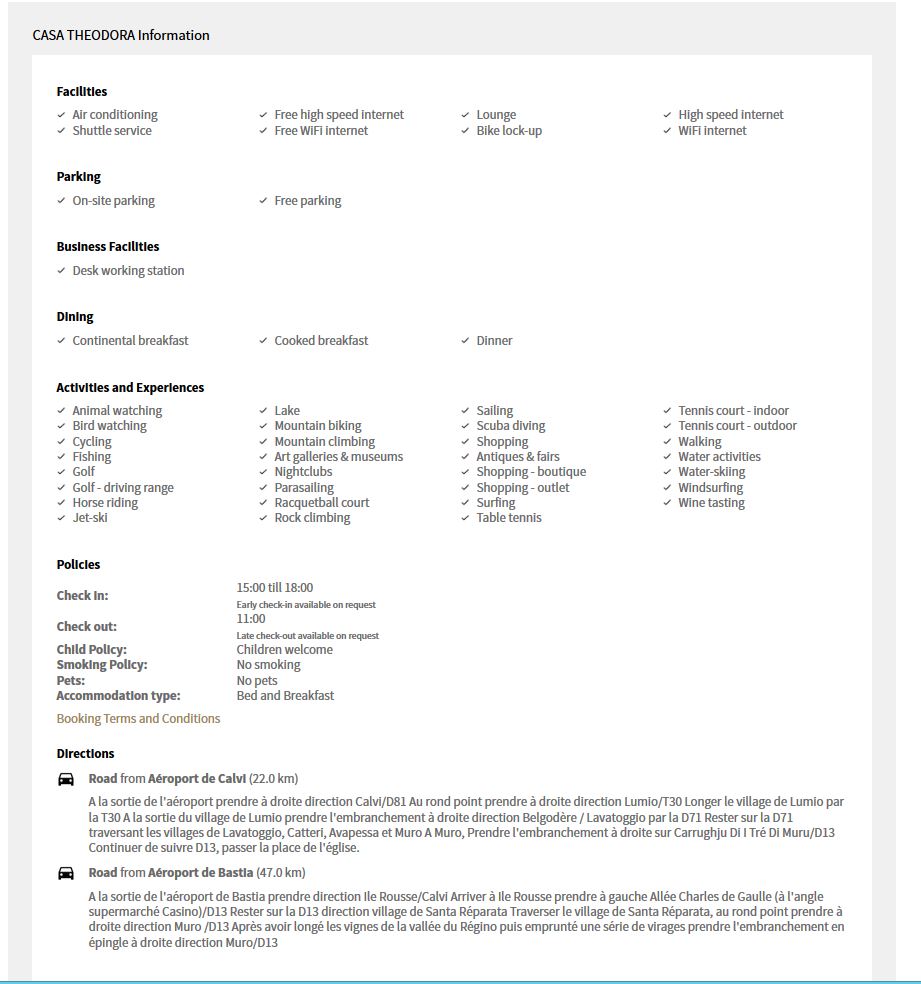 CultBooking also offers a way for Hoteliers to present policies and other important matters. CultBooking has this integrated into other sections of their engine. Like directions and amenities is being developed. Cultbooking intends to have dedicated buttons for Hoteliers to assign on whatever page they wish that serve as information beacon for guests. 
Reviews
CultBooking is thinking about clever ways to add the option for guests to leave reviews on the hotel website. CultBooking has been looking for references which help the developers to match this feature with their longterm vision of CultBooking. Below find an example of the direction they are thinking about taking.
https://www.customer-alliance.com/en/#
Eviivo does not have activated this option, but maybe is possible to add later.
Eviivo has this option available for their guests in their Guest manager which is available for their highest-paying users. 
The guest manager collects information about guests according to GDPR regulations and allows more communication between Hotel and guest.
–
Conclusion:
What can we learn from Eviivo? Which functions does Eviivo have that you think CultBooking should implement from this analysis?

 Why will you choose CultBooking over Eviivo?
We hope that the article and its analysis helps those interested to decide. Eviivo has a lot of addons and services, their whole approach is modular. 
You can go for their booking engine and implement their smart calendar. 
Then you have guests that like to book, but they can't pay.
 So users need to get the next module they need, their payment system.
 Obviously, this all works and they make everything possible but it's complicated. It's a bit like paying for the ketchup at a restaurant.
CultBooking does not have some of the features Eviivo offers but it has the important ones. Like a Swiss army knife.
With CultBooking you can let your guests make reservations on your smart calendar. 
When its time to finish the transaction, there is a payment system
And everything works fluently. 
All this for 29/eur or even for a free subscription but with the 5% commission.
CultBooking also offers guests to book multiple rooms simultaneously, a feature which Eviivo does not offer. If you just look at the booking engine and compare the two, CultBooking has a clearer overview for Hoteliers, a bird's eye view of their calendar and so many extras that 29/eur a month surely is a steal.
For some hoteliers, Eviivo is a good bet, especially for large workplaces the training Eviivo offers is top-notch. But obviously they have more modules and systems.
CultBooking is a sleek, no-nonsense, straight to business solution for big and small Hotels.
It is efficient, has a great technical infrastructure, 24/7 support and is cost-effective. 
The number of features for58/eur a month and that is with channel managers could save some businesses thousands of euros per year. Especially in a tough year for the tourism industry worldwide because of the Coronavirus. As governments around the world pressure their medical communities to procure an anti-dote to Covid-19, the tourism and hospitality industry is greatly affected. In some countries, governments have created some economic stimulus to help Hotels but that's no anti-dote. So is switching to 58eur/month maybe the injection your business needs? In some of our estimates, it could save Hotels thousands of euros per year, for some tens of thousands.
A penny saved is a penny earned.