How Important Is a Responsive Web Design for Booking Sites?
The good news for booking sites is that the world went online. In January of 2021, around 4,66 billion people were using the Internet, while an incredible 92,6% access via mobile devices. More than ever, information needs to be vital, clear, and wrapped up nicely, so it would be able to find the right audience.
Because of this, web design companies from Los Angeles to New York have agreed on this: if you want to be successful, get yourself responsive web design.
What is a responsive web design and why is it important?
Websites were originally created to fit desktop computers and their system. A new challenge came with better mobile phone systems that should support loading pages equally well. 
Behind the stage, programmers were having trouble developing websites to be as good and efficient as the big screen were.
Responsive web design came forward as the best solution to the problem. The technique implies automatic recognition of the type of device that has approached the site, providing it with the optimal user experience. 
Mobile, tablet or desktop, the quality of your content will be delivered at the same level.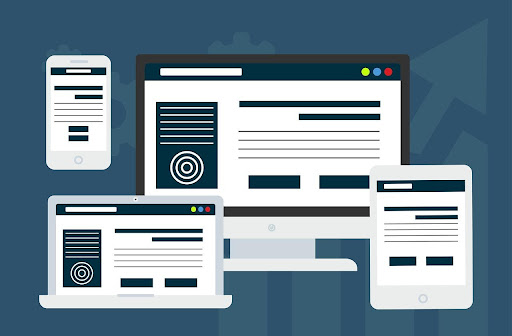 https://pixabay.com/illustrations/website-web-browser-responsive-6351151/
What does the statistic say?
According to research performed by web design companies from Los Angeles, people are getting used to booking through mobile phones. Although browsing content via mobile phones is growing significantly, the number of appointments via desktop computers is still high.
For example, Adobe did a big study analyzing 15 billion visits to major United States travel, including hotel websites and airlines. What they have found leads them to the conclusion that most of the travelers are booking on their desktop computers.
On the one hand – mobile devices are faster to use when there is a need for the desired information or a quick answer to the problem. But, when it comes to making decisions, 52% of people who first searched through mobile phones, 21% of them later booked on their computers.
Some of the other researches  suggest the domination of online booking over traditional:
83% of US adults prefer to book their trips online

70% of all customers choose to do their research on a mobile phone

82% of all travel bookings around the world took place without human interaction in 2018

Travel-related searches with the keywords' tonight' and 'today' have increased by 519% in the past five years

60% of the searches for "destinations" (e.g., "honeymoon destinations") are looked at from mobile phones

Almost half of Google Hotel Ads clicks are made from mobile devices
Mobile phone search is where the decision-making process is done
On the other side, a desktop computer is where it is usually confirmed.
Consider it this way: When people are getting married and the wedding day comes, they have made a decision long before that particular moment. Final booking is like saying "Yes" – just to make it official.
Because of this, a mobile website version must be well designed and adjusted to fit a small screen.

https://pixabay.com/illustrations/search-bar-search-mobile-phone-6609448/
How does responsive design help user experience?
Bad examples are numerous. One of the most common indicators is the need for pitching and zooming your mobile screen. Regardless of the type of content (images, text, or a video), it needs to be easy to read and view.
A good example is website pages developers who think about it all: from page width and paragraph spacing to size of type of font.
At the end of the day, you could be offering the best thing in the world and still not be selling it. Why? Because you have to present it well and sell it with a good story that also buys people attention.
Principles of a good website design
In the next few paragraphs, we will mention crucial principles, previously discussed with a web design company in Los Angeles.

https://pixabay.com/illustrations/web-banner-abstract-internet-1012467/
Website purpose
Focus on your customer's needs and what they get by visiting your website or purchasing your product. In the meantime, work on your reputation and generate leads.
Simplicity
Keep it simple and clear. Think thoroughly before deciding what will represent your brand.
Carefully choose your colors, but also type, fonts, and typography in general. The idea is to stick to them because they represent your identity. Try looking at it as your brand voice. Pick the trustworthy one who will speak your brand tone perfectly.
The last one in this group is imagery, or visual aspect used within communication, to be more precise. Firstly, starting with the logo and later includes every photography, illustration or graphics ever used on your site.
Navigation
Website navigation, a website system where visitors interact and find what they are looking for, is key to retaining visitors. 
Navigation needs to be simple, consistent, and intuitive.
Visual hierarchy
Showing the viewers what the most important information is can be vital. This can be achieved either by size, color, imagery, contrast, typography, whitespace, texture, and style.
Content
As mentioned before, great content is never enough by itself. It goes side by side with a great design that will bring attention to the content.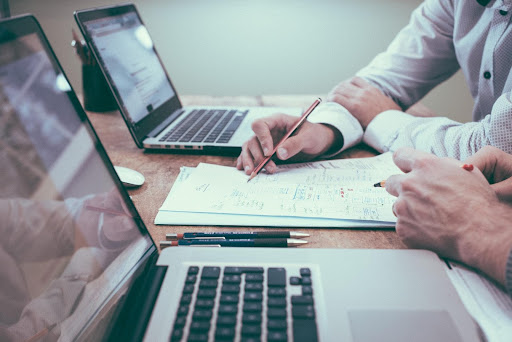 https://unsplash.com/photos/5fNmWej4tAA
Grid-based layout
People love symmetry and aligned design. The grid will help elements to look clean and organized.
Loading time
No matter how good the design or the product is, it is in vain if you don't update and speed up the site. Keep it up to date and use the best plugins.    
Mobile-friendliness
As we know, being mobile-friendly is the main goal of responsive web design. We'll explain that further below.
Responsive design is a good friend of SEO
Thankfully, nowadays, all major search engines like Google, Yahoo, and Bing recognize mobile-friendliness as a characteristic of a good site. Thus, good design not only increases user experience but can also rank up your page visibility and possibly traffic.
The main benefit that responsive web design gives is the same HTML code on the same URL regardless of the users' device (for example, desktop, mobile, tablet, or non-visual browser), but can render the display differently based on the screen size.
A single link for all devices is easier to manage
Content for booking sites is frequently updated due to the special or last-minute offers.  Considering the main purpose is to catch the attention of visitors to open and book them, all images, videos, and blog posts should be on point.
When a single responsive site has it all together in one place, it makes it easier to organize, optimize. And equally important, it makes it cheaper to maintain.
This kind of solution saves the money and time you would spend on managing two sides of the same coin separately. Paying double for maintenance and marketing while trying to adapt content manually should never be an option.  
The integrity, performance, and speed of your site depend on your database optimization, backups, plugins, and security features. The advice of all web design companies from Los Angeles to New York is to get the responsive web design that will provide you with one HTML source.
Another reason to get responsive web design is social media
As already mentioned, everything and everyone has gone online. At the moment, having no social media often means you don't exist. A new acquaintance, a company or a place to visit – people got used to checking everything online.
Around 72% of new customers won't make a booking without doing some kind of research, which often includes reading other reviews. 15% of customers don't trust businesses that don't have reviews, and the number is even higher when they do not have social media at all.
With social media being a portal to your website while 80% of users accessing them on the phone, your website being mobile-friendly is no longer a question but a demand.
Your website is your visitor's first or the last destination, depending on marketing strategy and SEO quality. Either way, it is the final decision maker whether they will book it or not.
In this case, being subjective will not necessarily lead to a bad choice. Go on your website from all devices you have (desktop computer, laptop, tablet, iPad, mobile phone) and ask yourself some of these questions for a start:
➤ "Do I trust this source at first sight?"
➤ "Can I read and see everything on the screen without difficulties?"
➤ "Did I get correct instructions and guidelines?"
➤ "Do I have all the crucial information I need to make a proper decision?"
Success and sales are directly affected by responsive web design
Once brought from social networks to the site, the main task becomes to keep them on it and get interested in buying one of the services. 
Considering the whole process, from idea to production and marketing, a website as one of the final selling stages should not fail.
How to find out if your site is mobile-friendly?
Understanding the importance of responsive design naturally makes you want to check the quality of your own. There is a fast way to check if there is a need for better optimization and it includes using this powerful tool.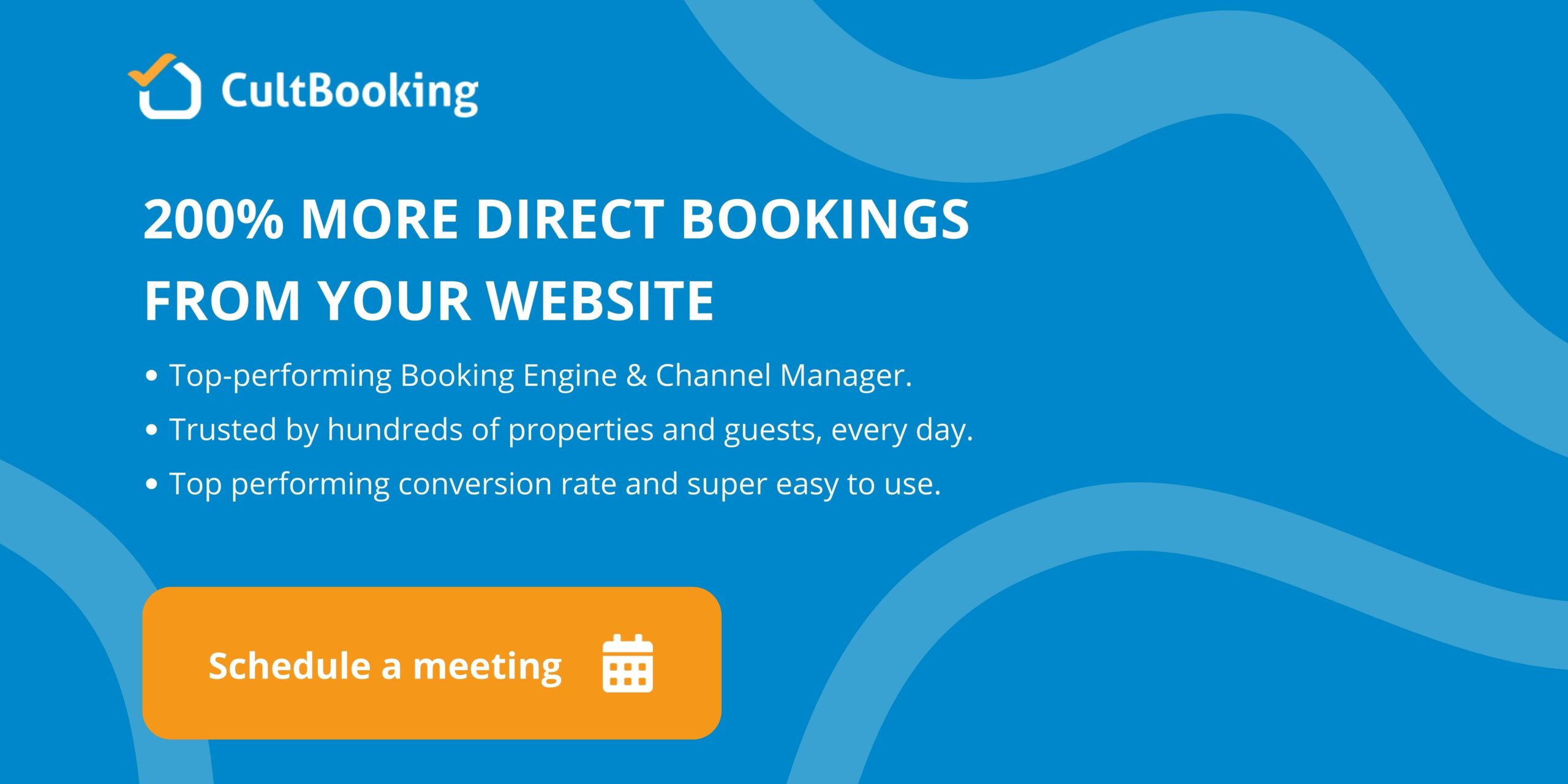 Conclusion
In the era where forgetting your wallet over your mobile phone is more possible, becoming aware of how big a part of our life technology has become is essential.
As web design companies from Los Angeles recommended, getting responsive web design is of vital importance for your business. 
Besides having more satisfied customers and an aesthetically more pleasing website, it will also cost you less and bring you more traffic and profit.
Author bio
Travis Dillard is a business consultant and an organizational psychologist based in Arlington, Texas. Passionate about marketing, social networks, and business in general. In his spare time, he writes a lot about new business strategies and digital marketing for DigitalStrategyOne.