Welcome to CultBooking, a conversion-focused booking engine for your website. Suitable for hotels and all other accommodation providers. 
In this tutorial, you will learn how to open an account with CultBooking and how to complete the first initial setup.

How to create a new account with CultBooking?
To start with, go to www.cultbooking.com and insert your email and click on 'Sign Up':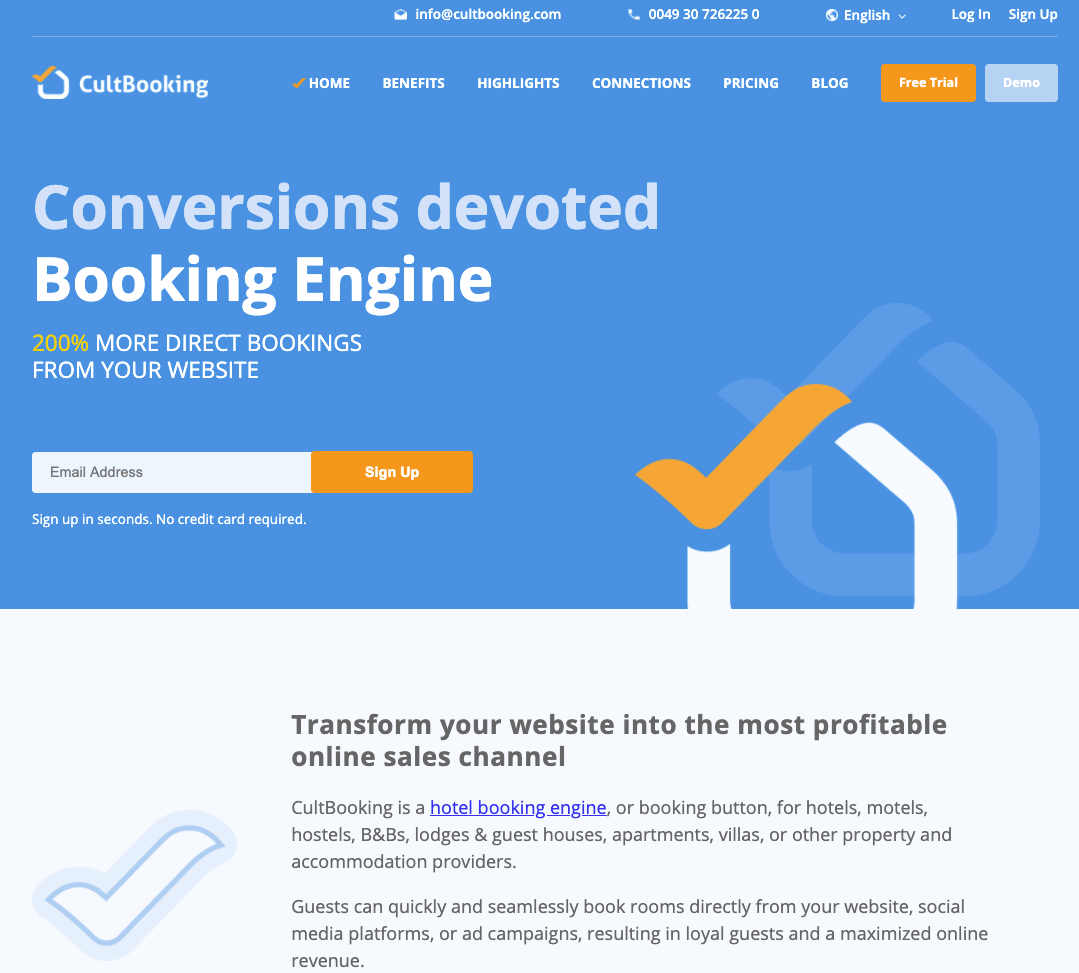 2. Now you need to enter a password and tick the Terms and Conditions checkbox. Once you are done, please press the 'Sign Up' button.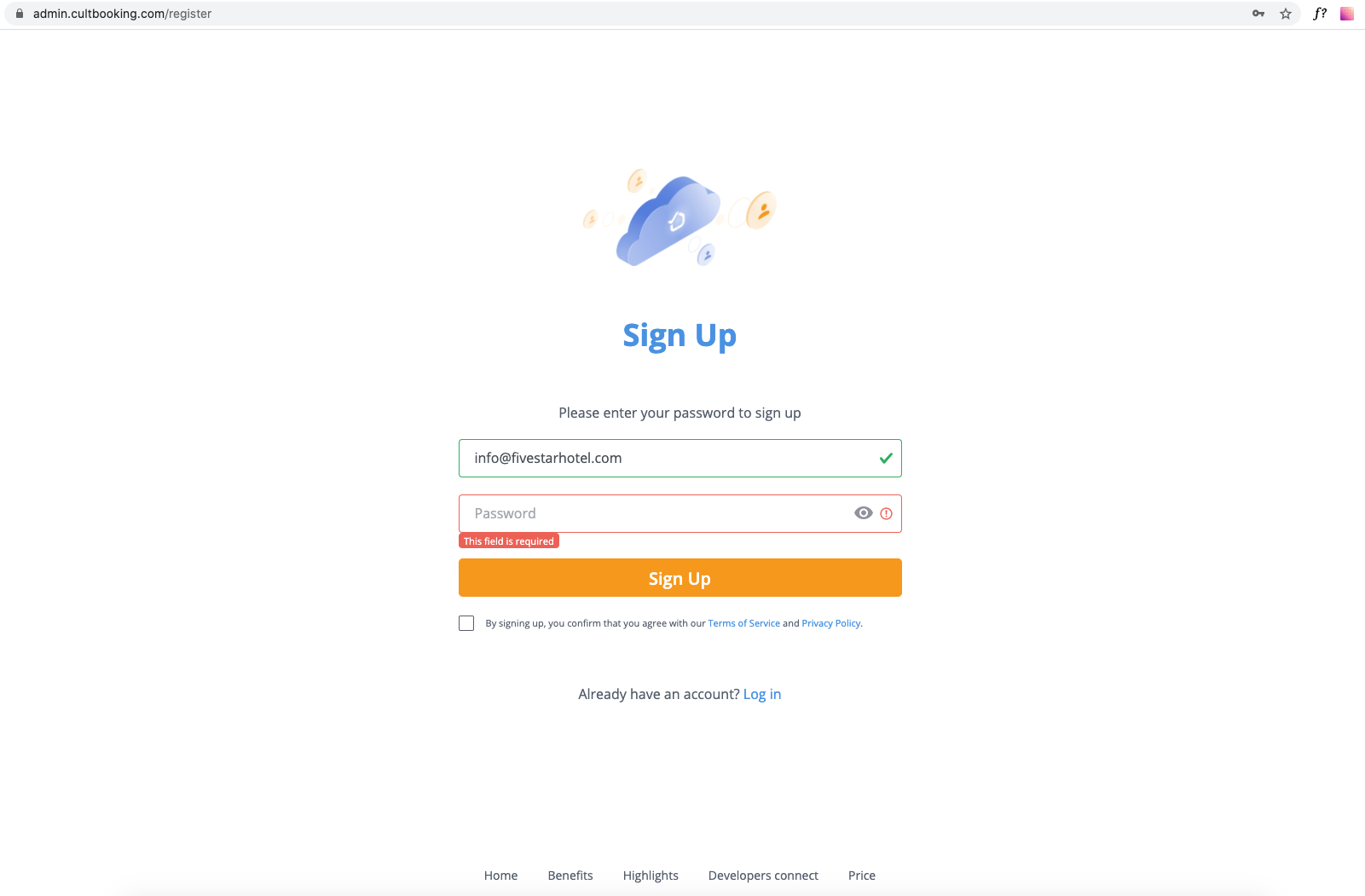 3. Please check your email's inbox for a confirmation email with a link to your account: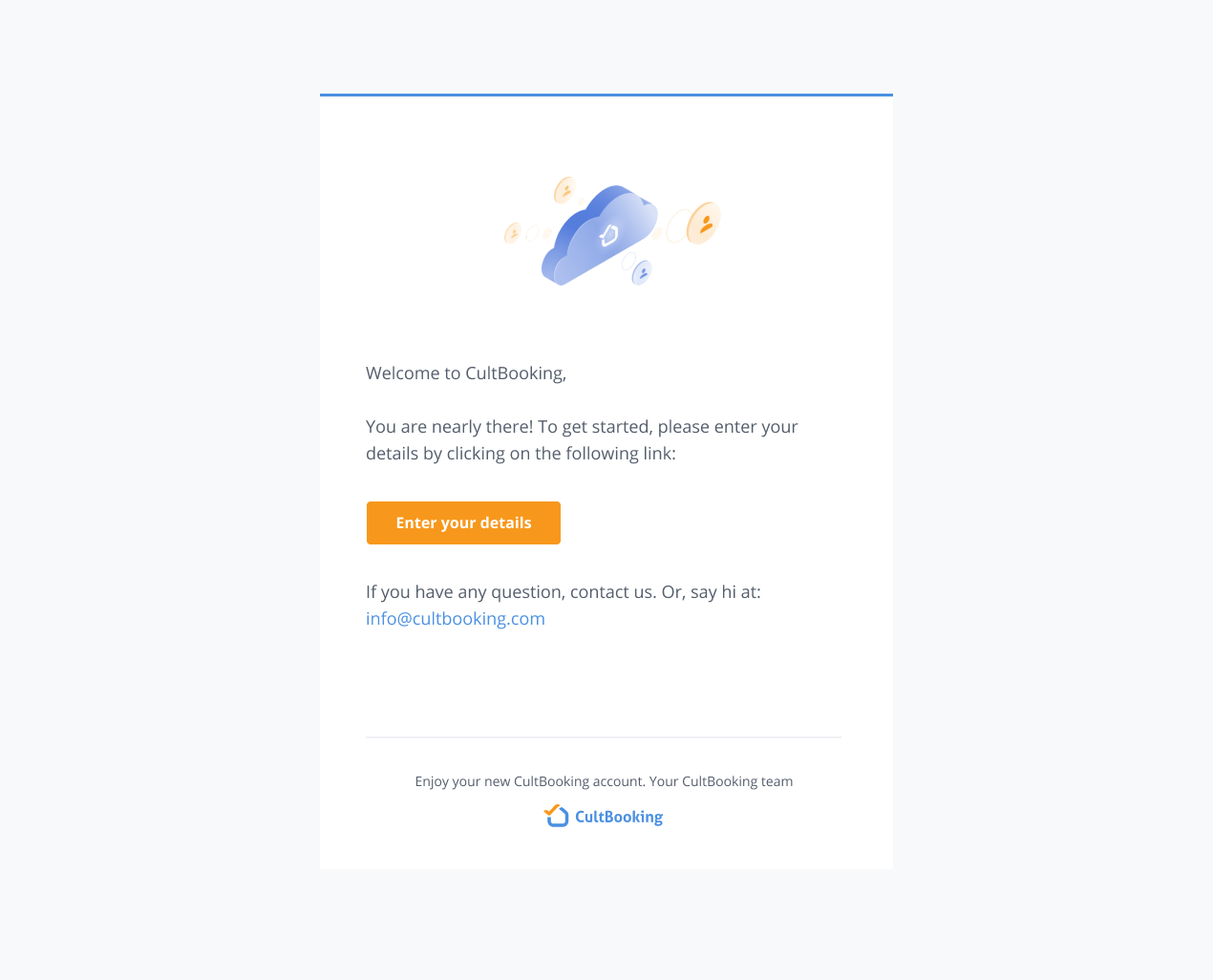 4. Once you click on 'Enter your details', you will need to insert some basic details as: Your name and property name, and then press 'Continue'.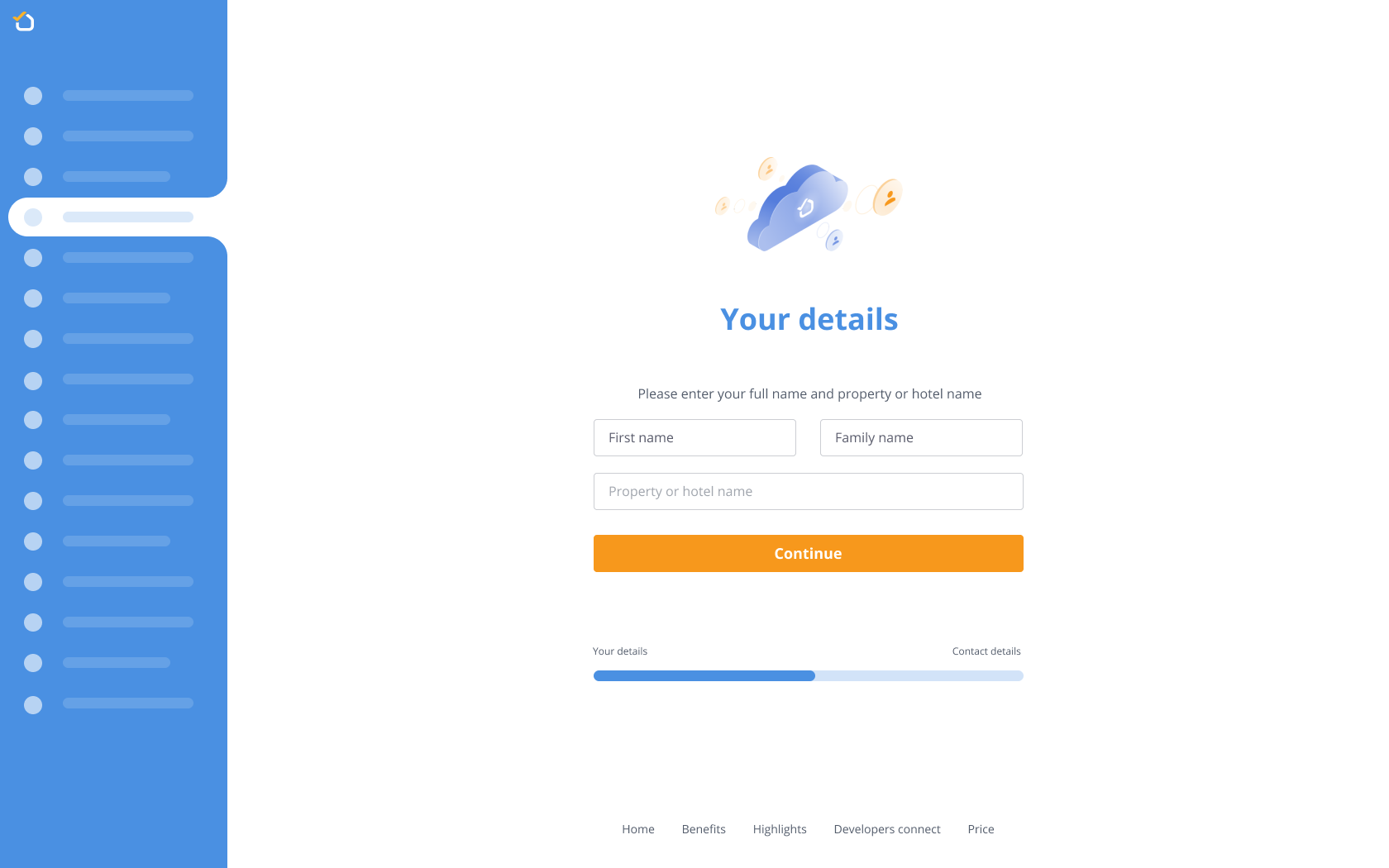 5. Insert the address of your hotel or property and click on 'Enter CultBooking':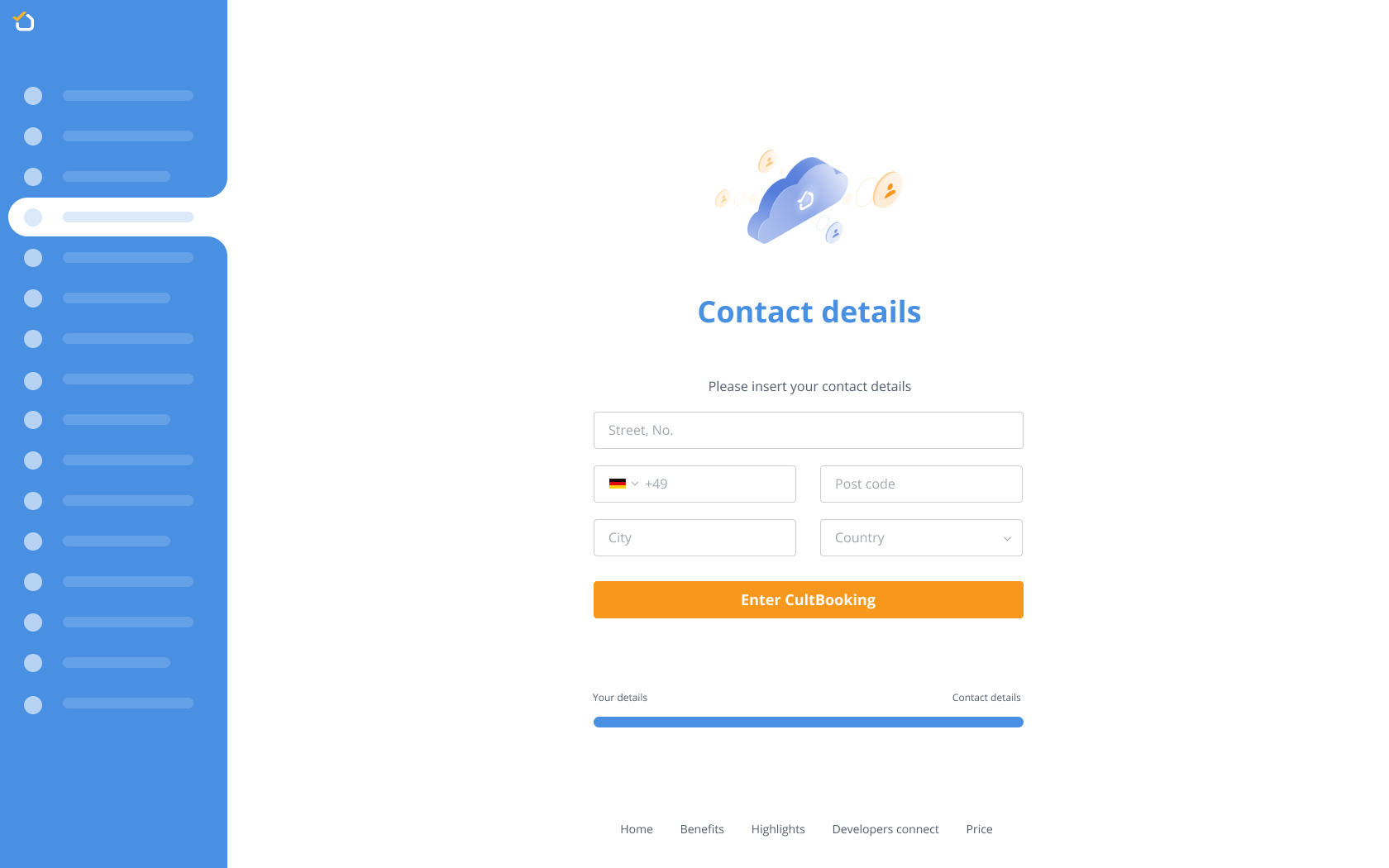 Now you have an account with CultBooking and the set-up wizard will guide you step by step, through the initial setup of your booking engine.
Video on how to create and open an account
Here is also a video guide for CultBooking:
How to do the initial setup of the CultBooking Booking Engine with the help of the setup wizard?
To start the configurations, please click on 'get started'.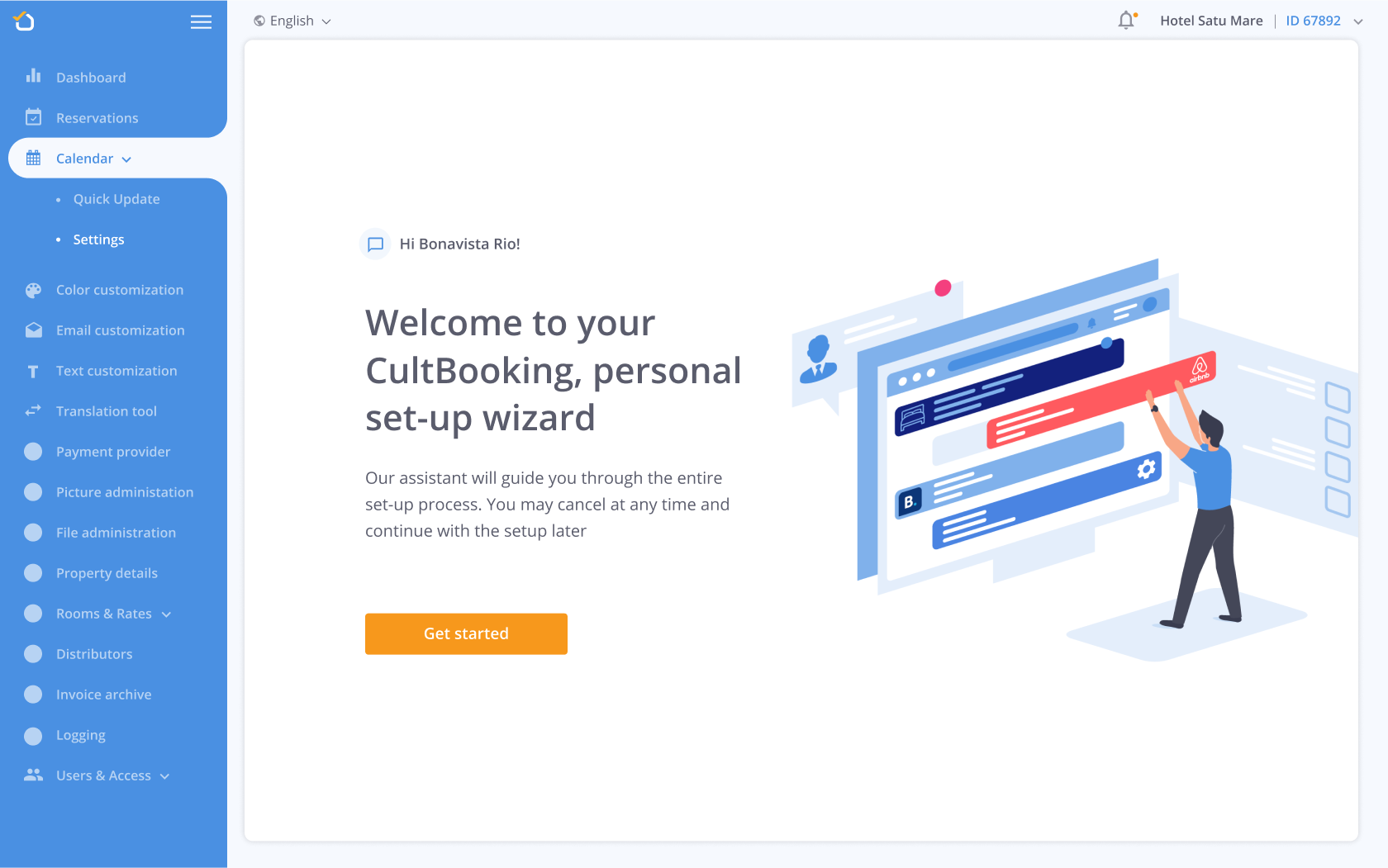 Double-check if the information inserted during the setup is correct if so please proceed to the next step by clicking on the 'Continue' button: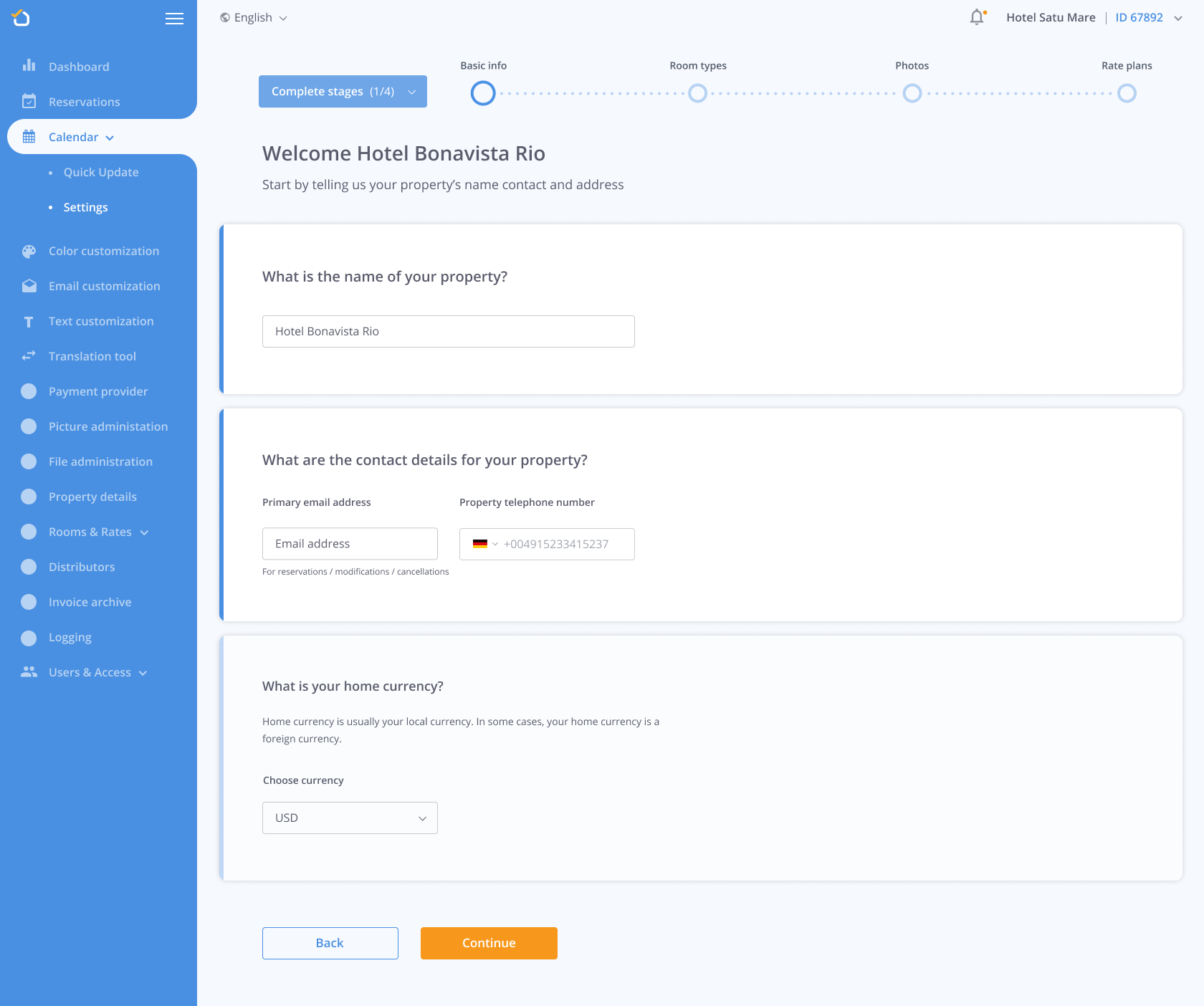 2. Click on the 'Add room type' button, to create your rooms categories: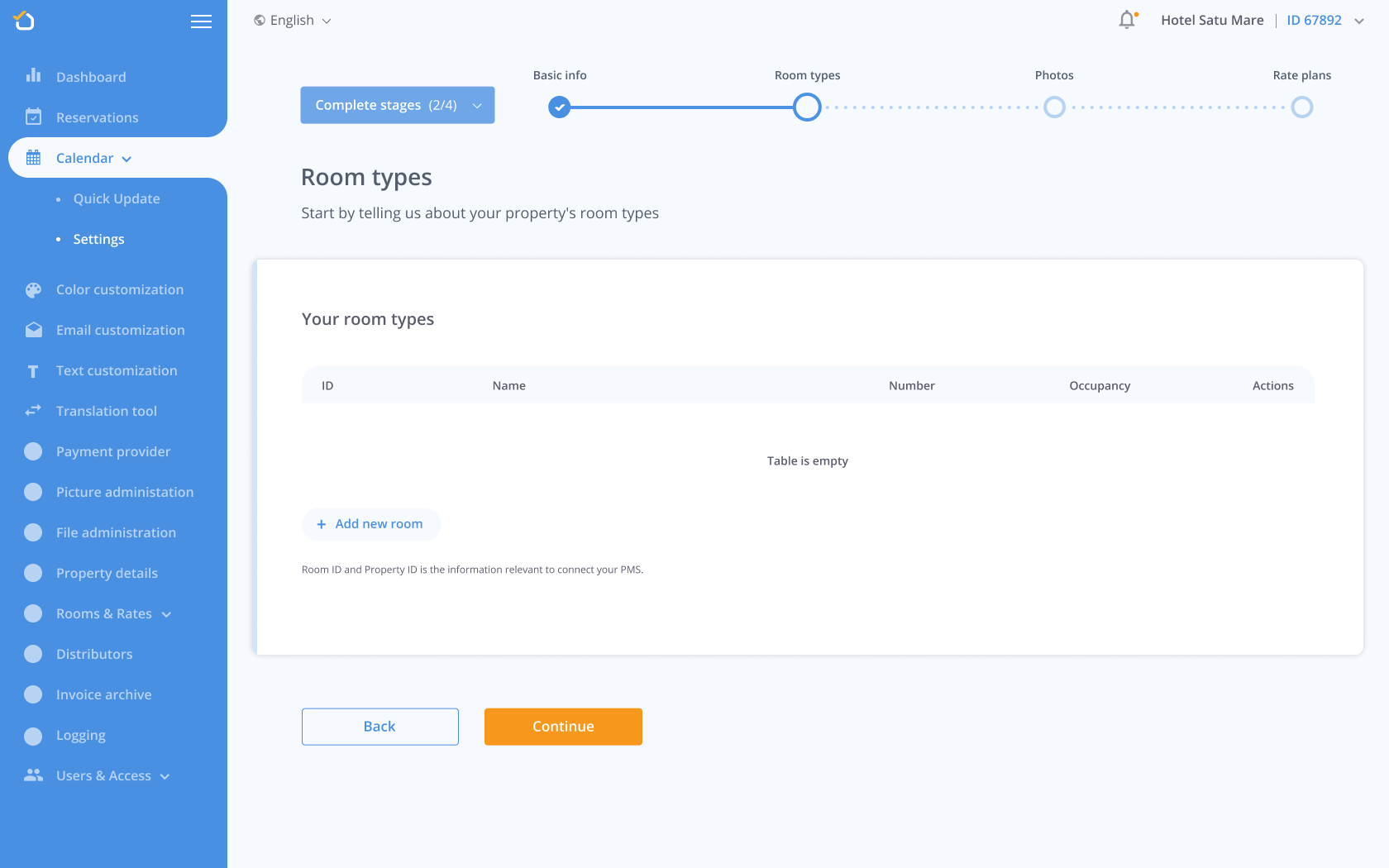 Once you have created all your room types or at least one room type, click on 'Continue'.
3. Please upload at least one picture for each room: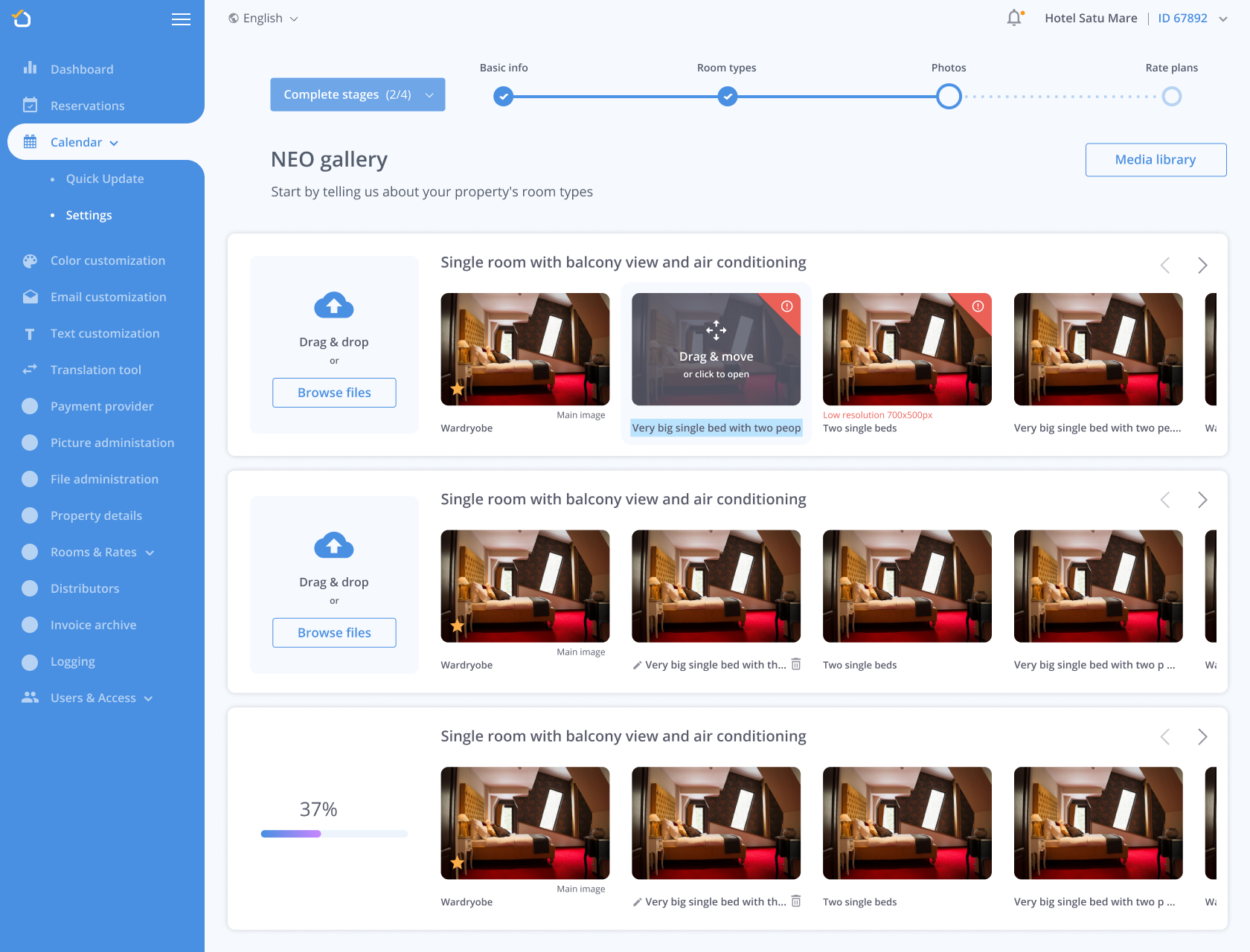 4. Next you will create a rate plan for each room type. At this step, you can also add meal types, cancellation policy, prices for children, and all the extra settings needed for the room you previously created. 
Examples of rate plans are Non-Refundable, Last Minute, Pre-Paid.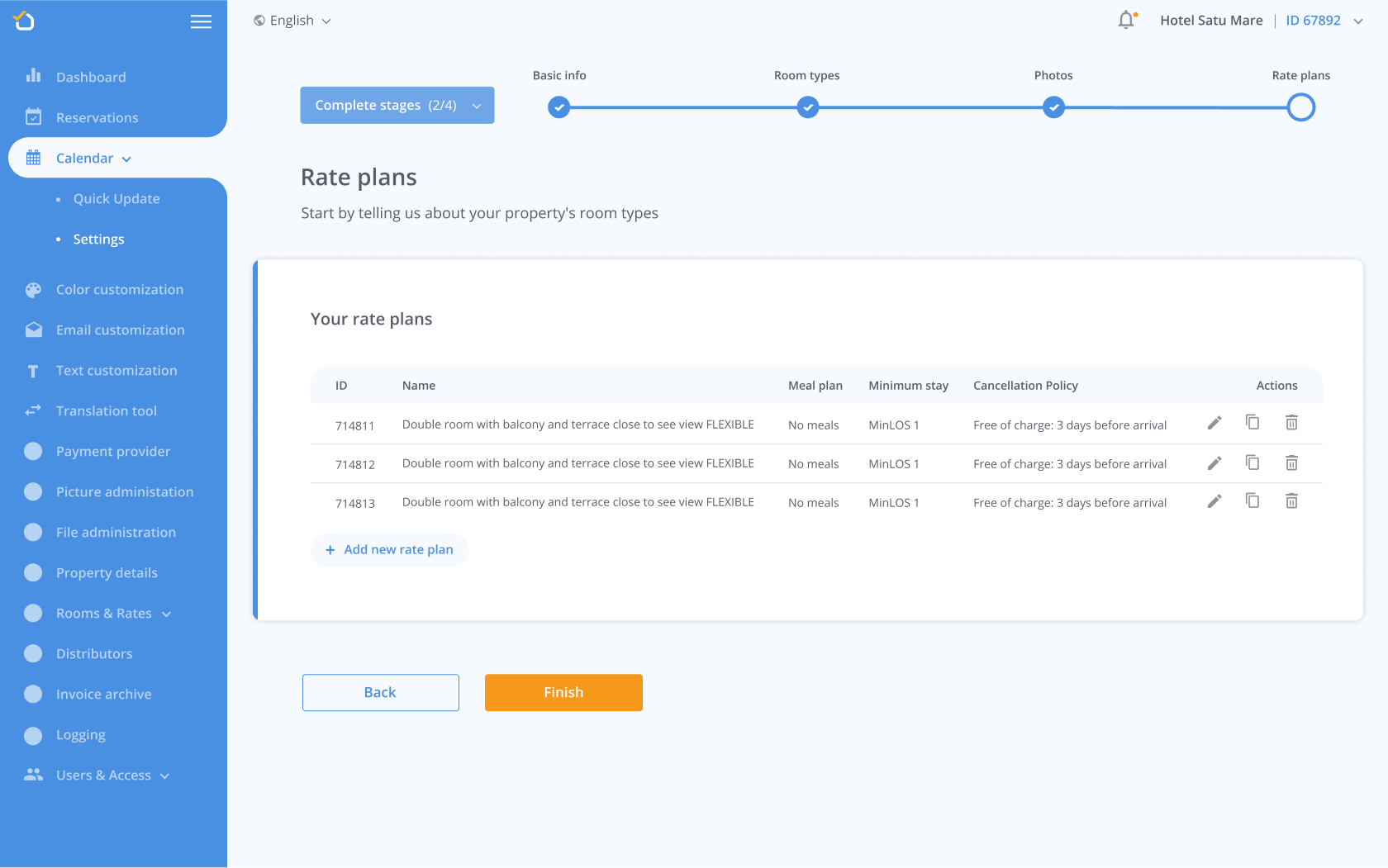 5. Once you are finished adding all the settings you need, you will arrive at the last step, where you can copy the URL link and insert it into Facebook and your own website.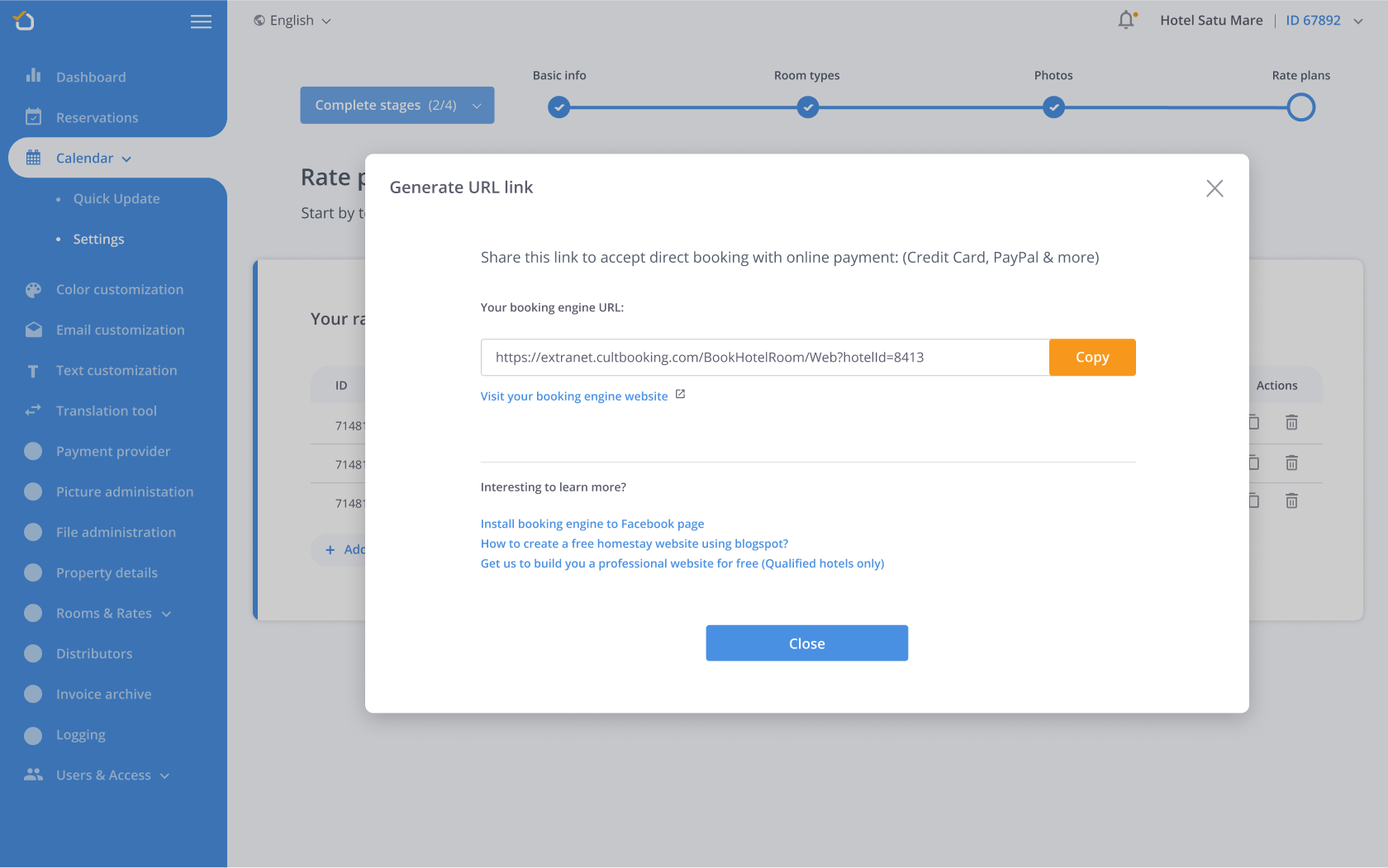 Here is also a video tutorial:
Support and help
If you need help, we are always available to you. Please contact us via email: info@cultbooking.com