21 Nov 2019
Situations
Available rooms of today were shown automatically when opening the Booking Engine from CultBooking.
This automatic request for rooms had the following inconvenient: if there were no available rooms, then an error message would be displayed. Is not good at all to start the booking experience with a negative error message, like the one below:

2. Rooms of today displayed as default
The user was seing all the available rooms for today, without the need for him to do a search to start with. Some hotels have reported that guests forgot to search for the dates they really needed and wanted to book for and by mistake have booked a room for today. This was resulting in no-shows and cancellations.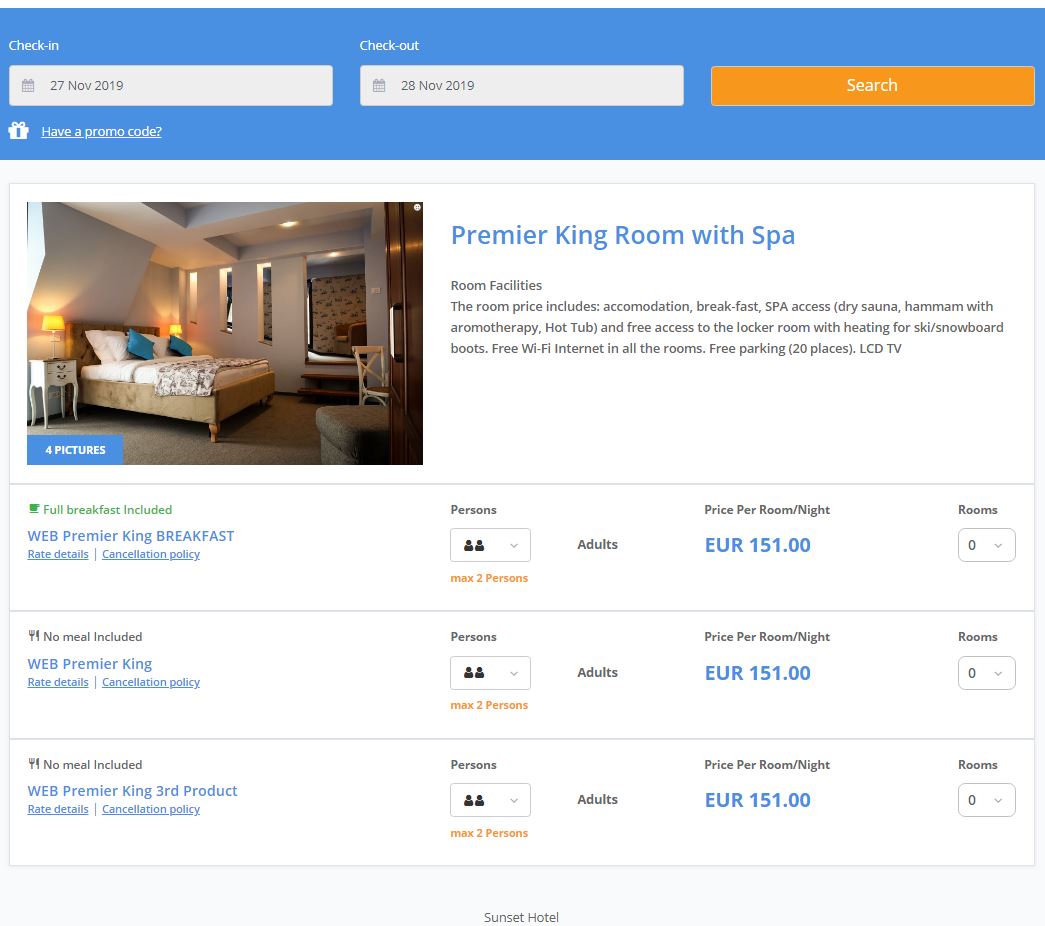 Solution
To solve the above given situations, brand management, project manager, designer and distribution mangers have decided to have a central image of a luggage that has a watermark and a text below inviting the guest user to select chek-in and check-out dates from the calendar. This way, the user starts his experience by inserting the desired dates and no error respecting travel dates is produced. Also the booking process starts with a nice clean landing page that has no negative connotation or message. We hope you enjoy this adjustments that has in mind better conversion rates and more bookings for you as hotelier and easier usability for the end user.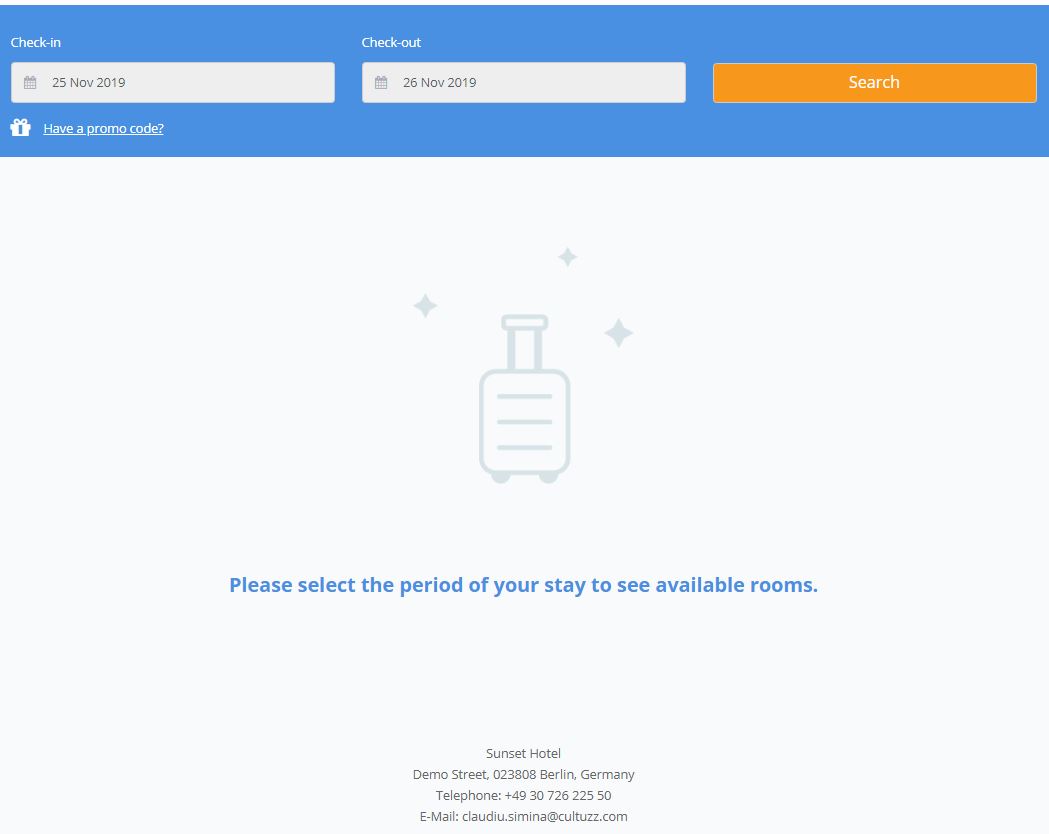 Support & Help
For questions and help, you can reach us via the contact form or directly by email: info@cultbooking.com