8 Unmissable Factors To Consider Before Locking Down On Hotel Flooring
Hotels are second to home when it comes to comfort and luxury. People often look for hotels when they want to relax and let loose, so it is very important to get that ambience right. Since the flooring is such a huge aspect of getting the hotel interiors right, floor tiles are huge factor in nailing the vibe. You need the flooring to be strong enough to sustain a large footfall that hotels experience on a daily basis, they need to add to the entire experience, be easy to clean and require minimal time, effort, and money for maintenance. The different types of floor tiles available in the market can help add an extra appealing touch to the space. Choosing the right flooring can prove to be a difficult task, but here are some factors that will help you in the decision making.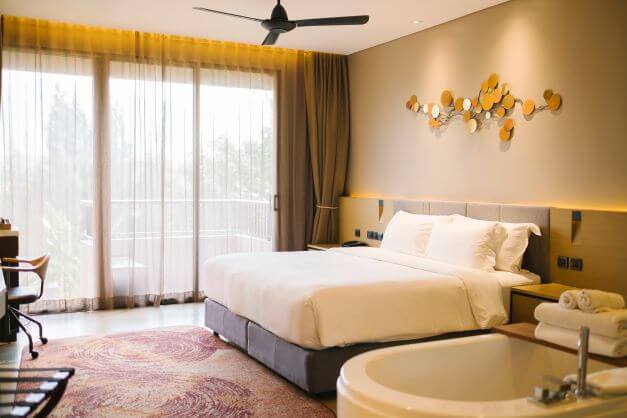 Safety
Safety is the number one aspect when it comes to choosing the right flooring for any space – be it a hotel or a residential area. The floor should be able to handle the heavy foot traffic hotels experience, should not be easy to crack as cracks can lead to mishaps, and should be slip or skid resistant to some extent.
Comfort
Hotels are synonymous with comfort and a relaxing atmosphere and comfort is, of course, an aspect you cannot overlook. The patterns and textures of the flooring, the furniture, the aesthetics of the space, the lighting fixtures add to the entire concept of a comfortable space that a hotel is. The flooring should be comfortable to walk on and the designs and patterns should work seamlessly with the space and not stand out as an eyesore as it can disbalance the relaxing atmosphere of the space.
Appearances
Choosing the flooring with the emphasis solely on the appearances can be a little tricky, but with the right combination of colours, patterns, textures, and materials with the right finishes can make all the difference. Designs like marble, wood look, and bookmatch can be great choices for an exuberant looking hotel lobby or rooms, to effortlessly add that opulent touch to the space.
Acoustics
Since hotels experience a lot of foot traffic on a daily basis, the sound insulation of the flooring needs to be on top of its game. With a lot of walking around, it could become too noisy if the acoustics are not well placed and set. Therefore, some external materials like timber, cork and rubber can be used to keep the noise at bay.
Durability
The wear and tear of a floor is inevitable – whether it is in residential or commercial spaces, but it is more so in commercial spaces like hotels. Tiles are a great way to keep your flooring trendy and durable as they are one of the lowest maintenance flooring options and they tend to last for a long time.
Hygiene
Commercial spaces are a magnet for dust and grime, so it is easier to eliminate these factors at the base level by choosing easy to clean floor tiles. Of course, the maintenance is always important and deep cleaning every once in a while, is mandatory to ensure the floor remains hygienic.
Cost and Maintenance
If you have to allocate a budget for hotel flooring, it should be a decent sized allocation as that will decide how your hotel looks and how long will the flooring last. The maintenance factor is another important factor – you do not want to end up spending a ton of time and money on maintaining the pristinity of the floor. Choose flooring that is cost effective (with consideration to installation costs, durability, maintenance and ease of cleaning.)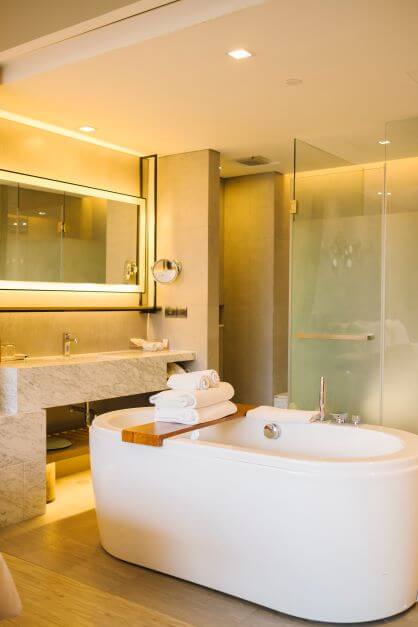 Thermal Insulation
The flooring should also have a good thermal insulation property. PVC, asphalt, rubber and cork are great thermal insulators along with being really good sound insulators. Thermal insulation will ensure that your heating or cooling costs remain low.
There are types of flooring options to choose for your hotel flooring, but choosing the right one is very important. It will be a foundation on which the aesthetic and ambience of the hotel will rely on. Therefore, considering the above factors should be mandatory before locking in on flooring.
Author's Bio: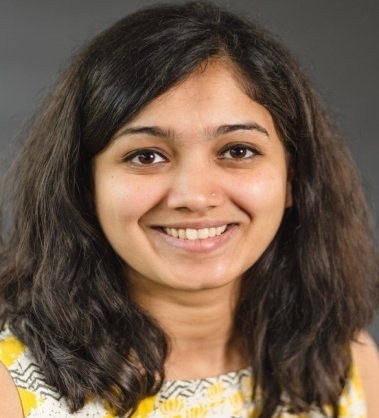 Isha Tandon works for Orientbell Limited, a leading tile manufacturer in India. Isha's knack for understanding audiences helps her create value-driven content for her readers that not only educates and informs but is engaging and interesting to read as well. She creates lifestyle pieces that focus on interior design products, trends and processes. She loves to travel to historic places with rich architecture.