07 Aug 2019
CultBooking has now a Facebook Business page for sharing content, online distribution of post and much more.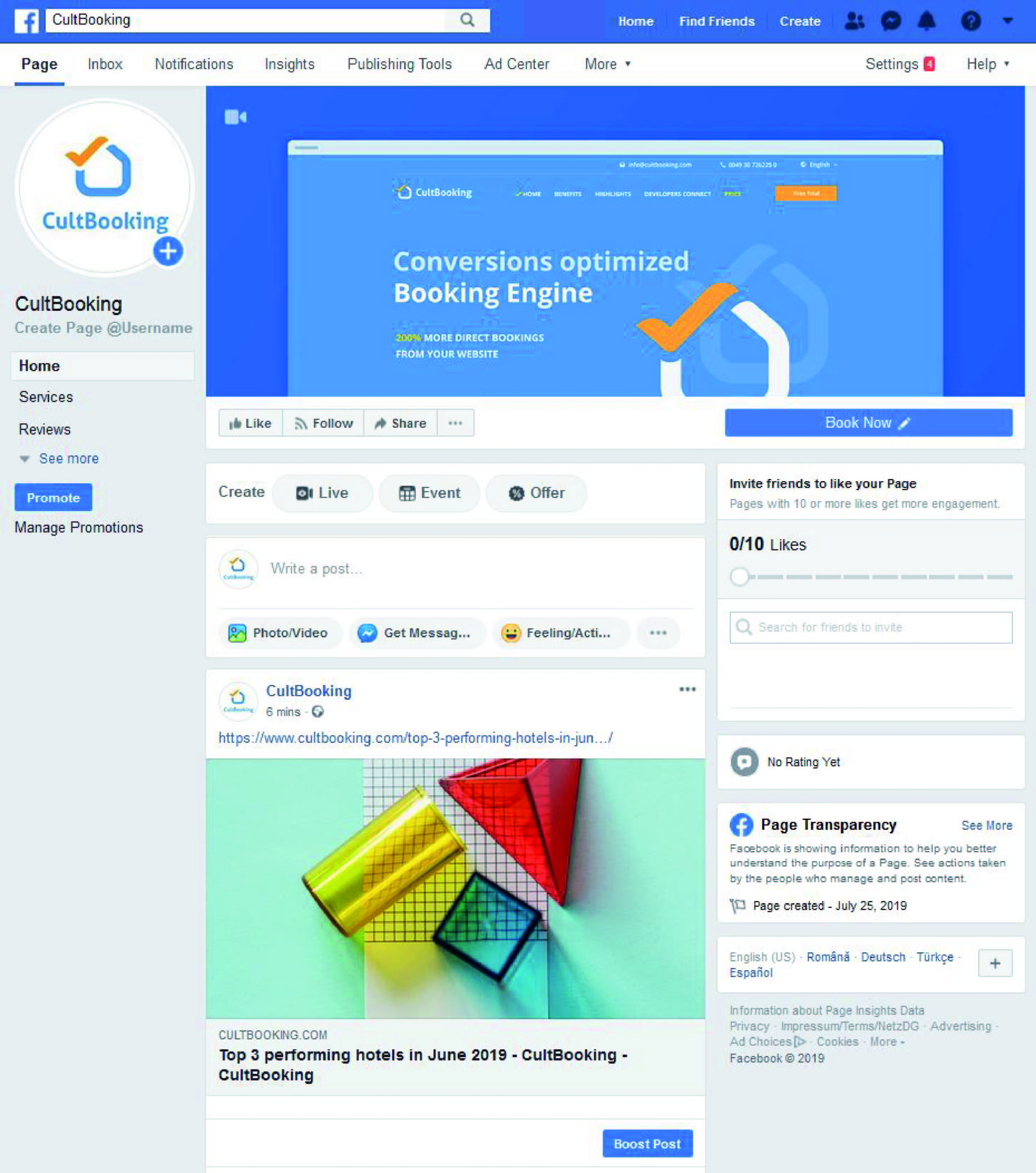 Here are some benefits as described by Kelly Main from FitSmallBusiness:
'A Facebook Business Page is a free opportunity for businesses to increase brand awareness and generate sales on Facebook.'
CultBooking Facebook business page will serve as an effective marketing channel. Therefore, the page has been linked to the website by including the URL in the About section. Like in below example: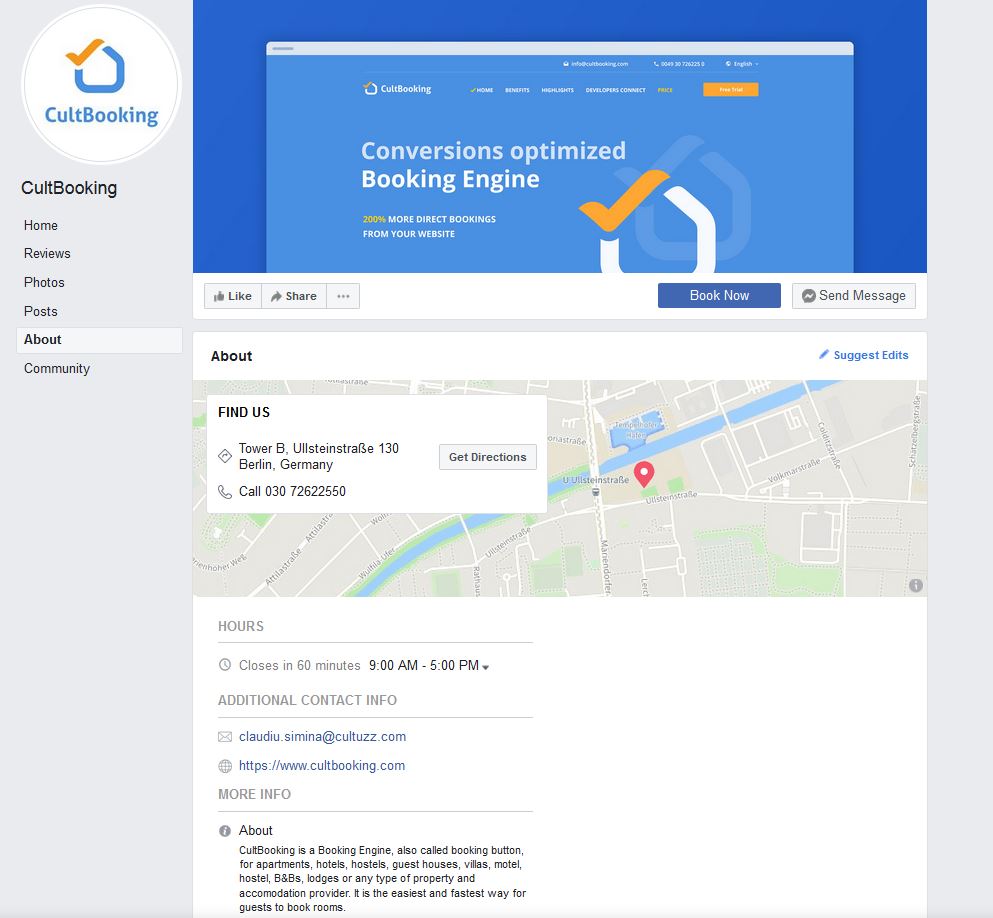 Also, there has been adding a button to CultBooking Facebook page that links to CultBooking website.

When clicking on 'Book Now' it leads to the 'Free Trial' page: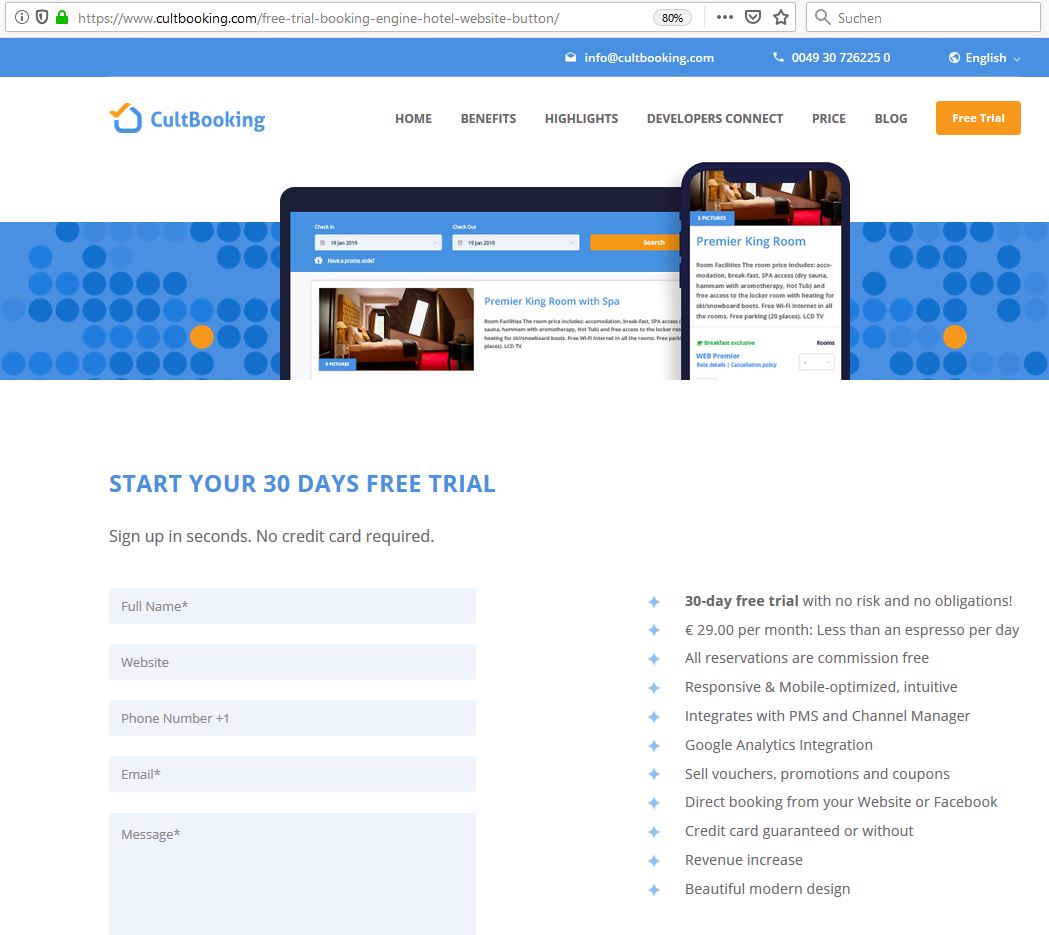 Content is being pested and published on regular basis, with links to CultBooking official website: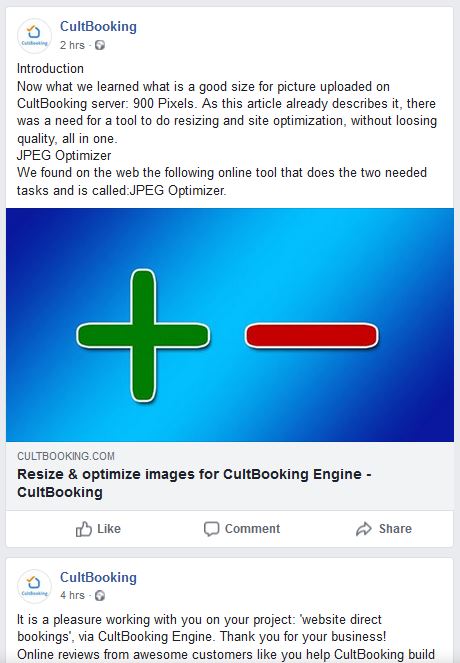 We are happy to announce this new communication channel designed for the end users and our partners from the B2B sector.
Support & Help
For questions and help, you can reach us via the contact form or directly by email: info@cultbooking.com