What Are the Most Important Features of a Hotel Website?
According to research conducted by chatbot creator Humley, as many as 84% of travelers book their hotel stays through aggregation websites like Booking, Expedia, or Kayak. This stat may look slightly worrying if you're considering launching a hotel website.
However, there's another way to look at it — perhaps most sites lack the "X factor" required to attract internet users. This could mean that a few tweaks in the right places could get your hotel website to stand out from the crowd and put it in the spotlight.
Your hotel's website is the first and often the only point of contact between you and your prospective guests in today's digital age. Therefore, you want to use it in the most effective way and make a positive first impression.
As with any website, the design and layout will play a crucial role, and whether you're revamping your existing site or building a new one from scratch, you'll want to hire a custom web development company and do it right.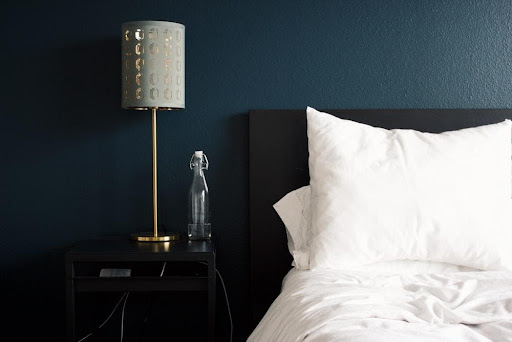 [Source: Unsplash]
9 Essential Features of any Hotel Website
With a new year ahead — hopefully, one in which the hospitality industry will come back into full swing — we've outlined a few crucial hotel website design trends and features for 2022 and beyond. Take a look!
1. High-Quality Photos
Hotel owners and managers will know that a hospitality establishment offers more than just a place to stay the night; it offers a lifestyle experience, a home away from home, and sometimes, an escape from reality.
Textual descriptions of your services can help provide crucial technical information, but you need the visual medium to truly show people what to expect.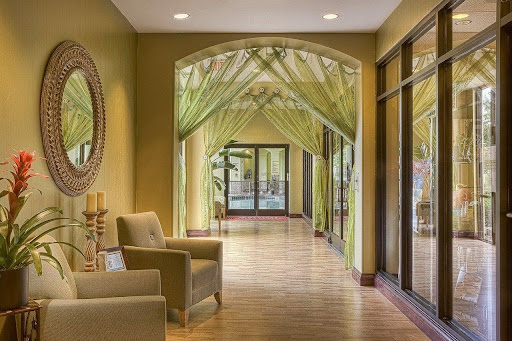 [Source: Pixabay]
Since your guests typically can't pop into your hotel to check out the rooms beforehand, you'll need to offer a way for them to get as close to that experience as possible. 
Any website design agency worth its salt will know that including top-notch photos in a website layout is crucial.
According to a survey conducted by Statista, 92% of travelers say it is at least somewhat important to see a photo of the room they are interested in, while 57% consider photos very important.
2. Activities and Experiences
Remember how we mentioned that a good hotel sells more than just accommodation? Aside from home away from home, top-notch hotels offer experiences and activities, giving their visitors extra bang-for-buck.
A Skift study surveying high-income travelers found that 67% of this demographic would rather spend extra money on activities and experiences than an even fancier hotel room. 
So, adding a pinch of local flavor to your website's design could help it stand out among those willing to splurge.
Many hotel websites in Dubai, Las Vegas, and other exclusive destinations offer tailored experiences ranging from gastronomic pub crawls to religious pilgrimages. Guests can book their adventure of choice through the website itself.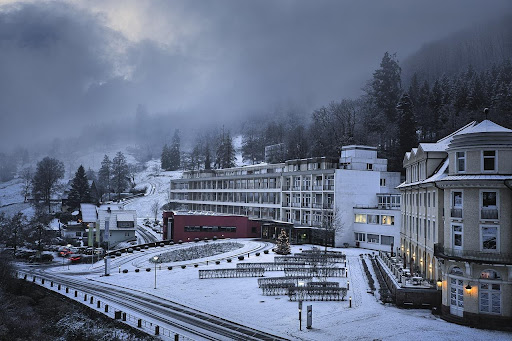 [Source: Pixabay]
If you're not quite willing to offer extra-curricular activities or currently lack the capacity to do so, try writing an informational blog helping visitors get the most out of their trip or creating a theme-based list of experiences available in the area.
3. Streamlined Booking Process
Why have a website if you can't use it to convert its visitors to your guests directly? Offer users the option of booking their stay online through an easy-to-access button redirecting them to the reservations page. 
For extra brownie points, make the button a sticky icon that stays in the reader's eye-line as they scroll through the site.
If you're worried about having to employ a whole additional team to deal with online bookings, don't be. According to the TrekkSoft Travel Trends Report, as many as 82% of online bookings are completed with no human interaction whatsoever.
That said, there will be times when your prospective guests will want to talk to a fellow human, so you should make your contact details visible in all sections of the site. This is especially true if you're targeting an older demographic — over 65% of travelers above 55 prefer giving the hotel a call before their visit. You can never be too sure!
4. Map Directions and Location Pins
Your hospitality establishment may be sitting at a prime location, but how can you use that to your advantage? Simply saying that your hotel is close to the city center will attract some people, but proving this claim with a map embedded on the site will do a lot more. Remember — show, don't tell!
An added benefit of having an interactive map on your site is that it helps your visitors find your hotel more easily. Thankfully, Google Maps' Widgets functionality makes this easy as pie. 
Plus, having a Google Maps pin will allow your would-be guests to get driving or walking directions to the place quickly.
5. Mobile-Friendliness and Optimization
Many years ago, the internet used to be limited to desktop and laptop computers, but those of us living in the current century know that this is no longer the case. Therefore, it is of utmost importance that you make your website mobile-friendly.
Another TrekkSoft study found that 48% of travelers use their smartphones to research, book, and plan their entire trip! This clearly shows that making your website compatible with all internet-enabled devices can expand your audience base significantly.
Having a website that can technically be accessed from a phone is not enough, either. 
You'll need to make sure any user can load the site within seconds on any device. Otherwise, not only will your bounce rates go through the roof, but your search engine optimization results will suffer as well.
6. Amenities
Lure in prospective guests with a decked-out amenities page. If you've got some top-level amenities on offer, make sure to present them proudly every chance you get. 
A swimming pool, wedding banquet, or meeting hall could be the crucial factor in a prospect's decision on whether or not to book a stay with you. In fact, 76% of travelers across all generations agree that amenities play an important role in their booking process.
7. Social Proof
Social networks offer another powerful way to bring your hotel into the spotlight and keep it there. Aside from the obvious, such as adding a Share button and other social media links to your platform, it would be best to include customer testimonials and reviews.
Here's a stat that will surprise absolutely nobody — 96% of travelers consider online reviews important. Try to compile the most helpful reviews from various platforms and host them on your site to help your potential guests decide.
Try to be genuine about this — anything that seems too good to be true will spark suspicion — but don't be too hard on yourself either. Include some negative comments, preferably those you've responded to in a timely and professional manner. 
A little extra effort here could go a long way towards making your guests feel valued and heard.
8. Tracking and Analytics
Whether you're trying to lose weight, learn a new language, or create a more successful hotel website, you won't get far unless you track your performance. Thankfully, Google Analytics can give you much-needed insight into the efficiency of your current digital marketing efforts.
The tool collects a wide range of information, including the location, age, and overall demographics of your visitors, which is essential for understanding your audience. This data, and everything else compiled by Google's state-of-the-art analytics software, will make it much easier for you to create effective campaigns.
Best of all? The standard version of Google Analytics is completely free, so there's no reason not to give it a shot.
9. Interactive Rate Comparison
Your potential customers will highly appreciate the ability to instantly compare the amenities and rates offered by the various rooms and suites in your hotel. This will help them quickly decide which facility they want to book based on the price and the range of amenities on offer.
An interactive comparison tool that shows a list of amenities and rates based on the user's room selection would be best, but even a clearly laid-out table will do in a pinch. 
Just make sure you present all the amenities, rates, and other important details so that your customers know exactly what they're getting.
Applying discounts and coupons to these rates automatically is another excellent way to encourage visitors to book directly on the site, rather than going through a search aggregator.
 Closing Thoughts
Making your hotel website more user-friendly and more helpful overall can be a massive step towards attracting more guests and becoming a hospitality juggernaut. 
The relatively small changes outlined in this guide could make a considerable difference in this quest, so we recommend making them as soon as possible.
Unless you have extensive web development and design experience, you'll probably want to convey these ideas to your web design agency of choice. 
Don't be afraid to speak up and have your digital marketing partners transform your vision into reality, propelling your business to new heights.
Author bio
Travis Dillard is a business consultant and an organizational psychologist based in Arlington, Texas. Passionate about marketing, social networks, and business in general. In his spare time, he writes a lot about new business strategies and digital marketing for Seoturnover.